01.03.21
The 500 best properties in the world
Travel + Leisure | US 2021 T+L 500
View All
The Reverie Saigon
The Reverie Saigon has debuted as the most spectacularly extravagant hotel in Vietnam and as the one and only member property of The Leading Hotels of the World in all of Vietnam.
Taking pride of place on the topmost floors of the landmark Times Square Building in prestigious District 1, the much-lauded hotel presents world-class hospitality with its impeccable service and its unique celebration of haute Italian design and inimitable luxury.
We are delighted to welcome guests back for memorable stays at The Reverie Saigon. With impeccable service and world-class dining, enjoy an encompassing experience in pure splendour once again.
Transcending expectations of place to a modern day exploration of fanciful splendour, the sky-high Reverie Saigon offers an incomparable perspective on the city with its spectacular views.
There is only one Saigon, and there is only one Reverie – culminating in one of Southeast Asia's most dynamic and colourful destinations. You've never seen or experienced Vietnam like this before…
LOBBIES (Level 1 & 7)
The grand lobby with it's seven-meter vaulted ceilings is probably where the expression of all these ideas truly comes together. It is where Italian design meets Vietnamese tastes and Asian influences.
The most striking pieces include the custom-made, emerald green Baldi Monumental clock and the rather grandiose, five-meter-long, Baroque-meets-Rococo sofa from design firm Colombostile, which is custom-made with purple ostrich leather and a gilded trim and bejeweled by a singular, precious amethyst stone. Whlie vibrant mosaics by Sicis of Italy adorning the lobby wall.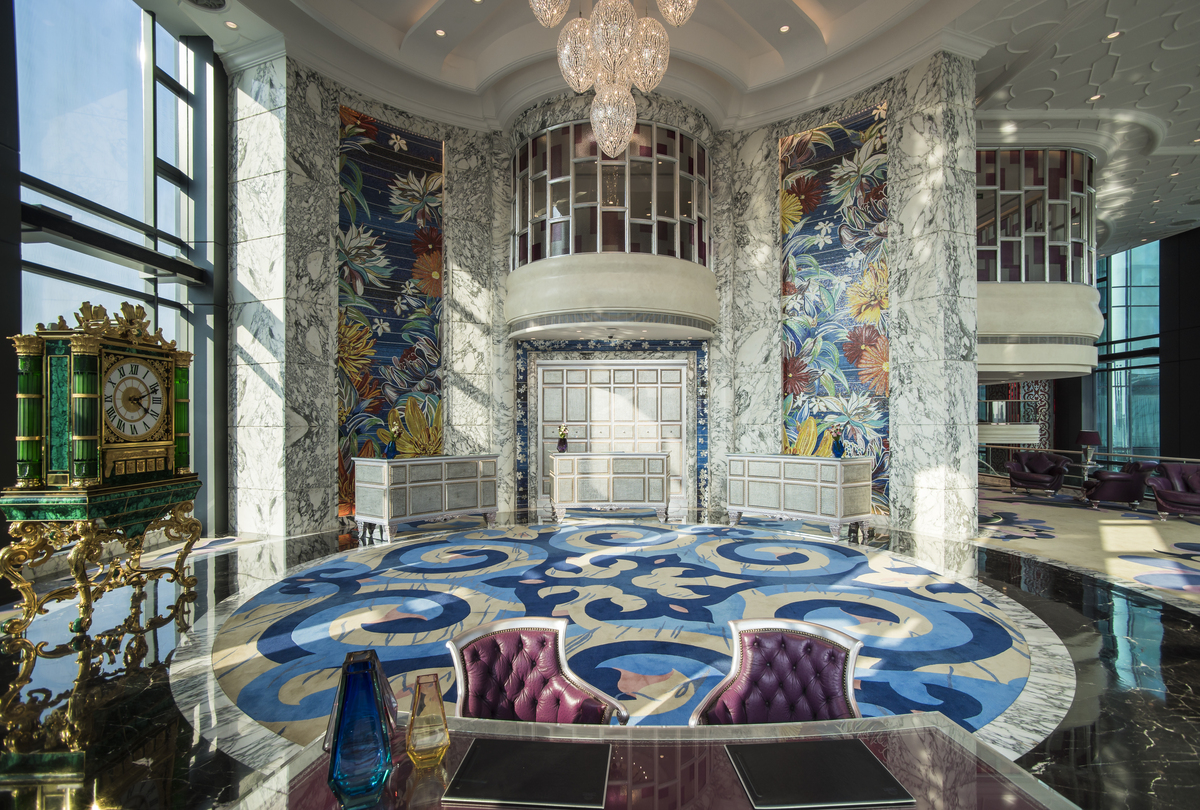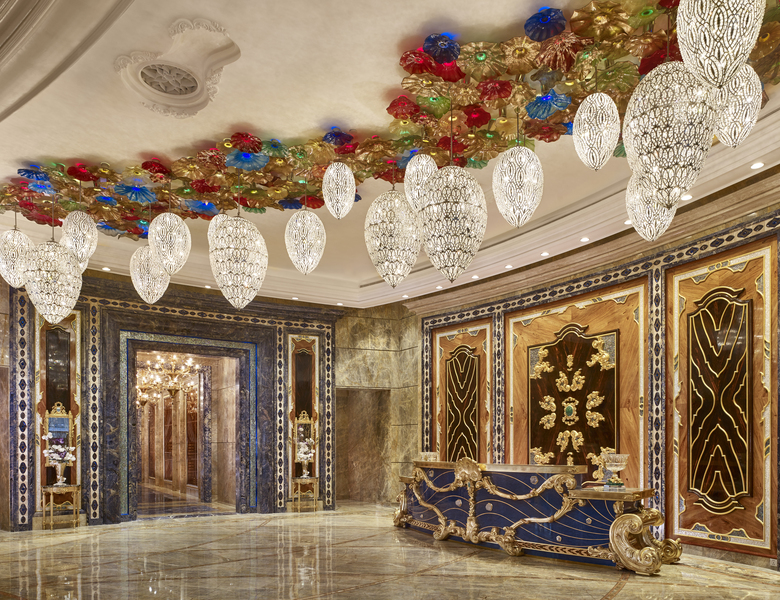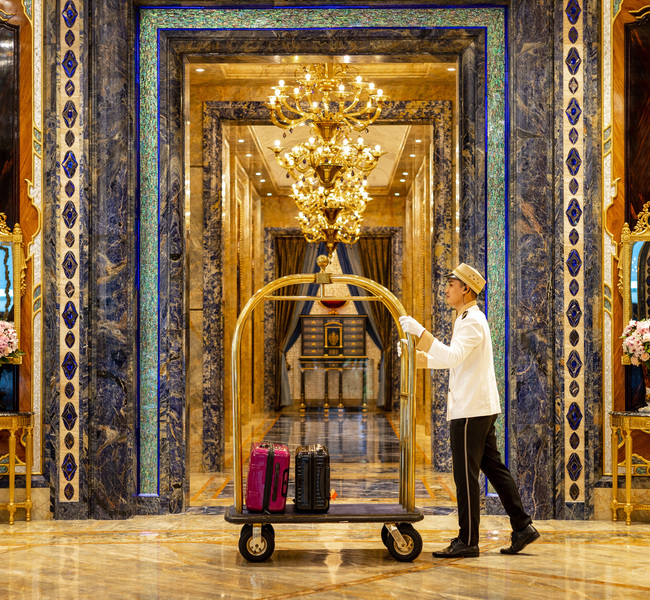 RESTAURANTS & BARS (Level B1&1, 3, 4, 6)
With one foot in Asia and the other in Europe, The Reverie Saigon presents five outstanding restaurants and bars to satisfy longings for the familiar and the exotic in five very distinctive settings.
From the diverse offerings of Café Cardinal to Da Vittorio Saigon's Italian fine-dining with a contemporary twist, from The Royal Pavilion's gourmet Chinese to The Long @ Times Square's authentic pizza and homemade gelato, together they serve up a range of magnificently presented cuisines. Each is worthy of exploration…
The Spa AND CENTRE POOL (Level 6)
Vietnam's most luxurious city spa, The Spa at The Reverie Saigon presents a stunning melding of sophisticated, urban luxury and a decidedly European-inspired setting.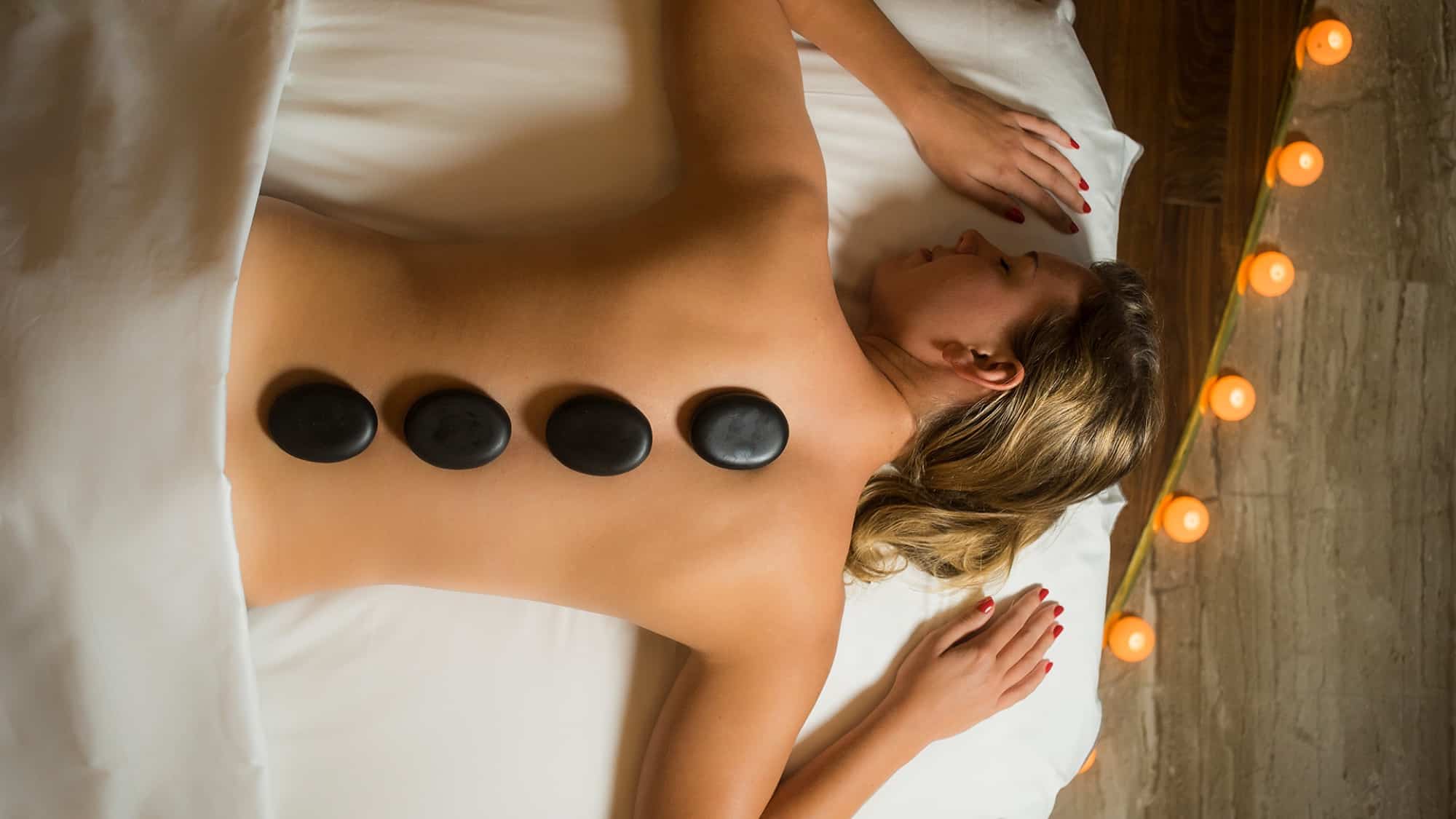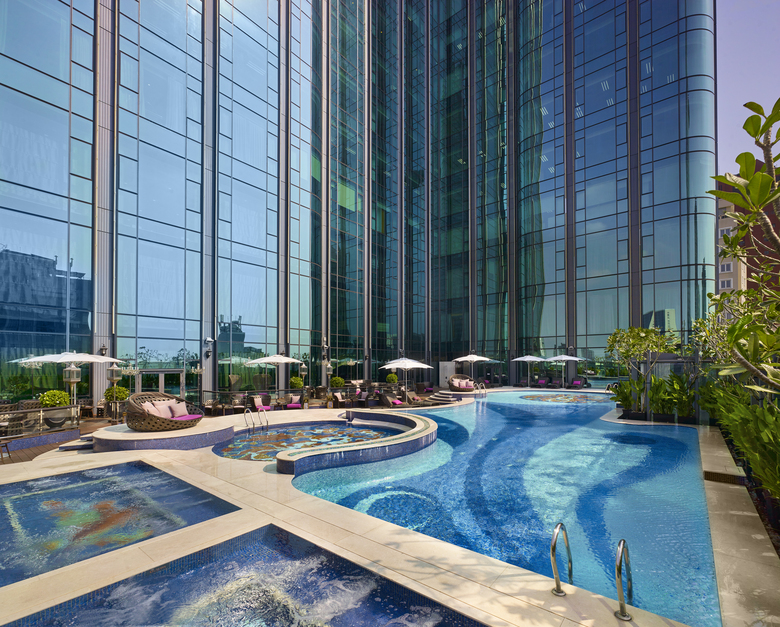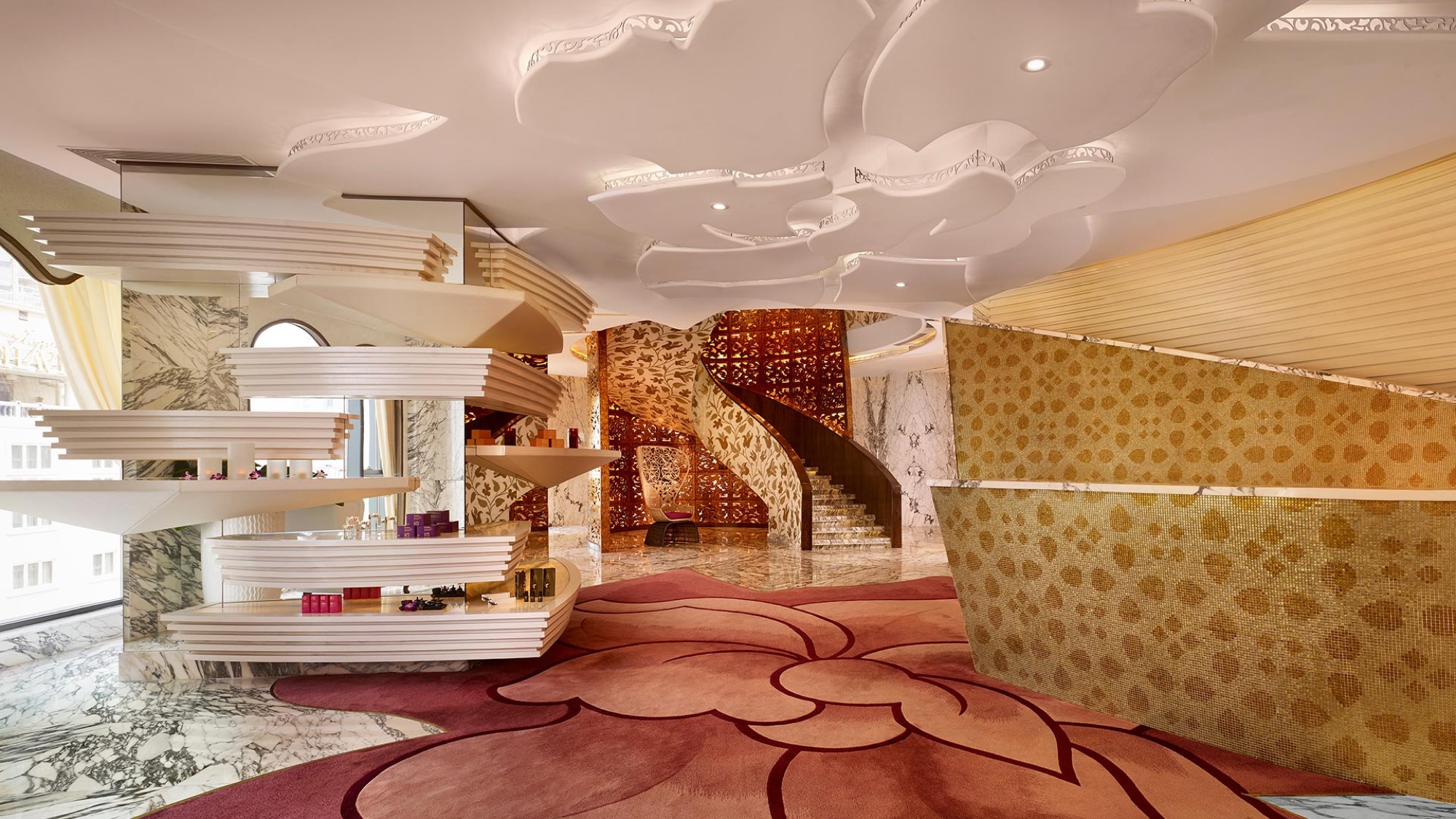 MEETINGS & EVENTS (LevEl 4, 5, 8)
Times Square Building and The Reverie Saigon hotel within it encompasses 15 multi-purpose meetings and events spaces, with each as tastefully appointed as they are versatile in accommodating a multitude of purposes.
On the 5th floor, the pillar-less La Scala ballroom is irrefutably the grandest ballroom in all of Vietnam.
One floor below the La Scala, the resplendent Jade and Amber rooms offer more intimate, though equally stately and regal, spaces in which to entertain and impress.
And on the 8th floor, five additional spaces provide the setting for smaller gatherings – whether board meetings, multi-day workshops and conferences, or private luncheons.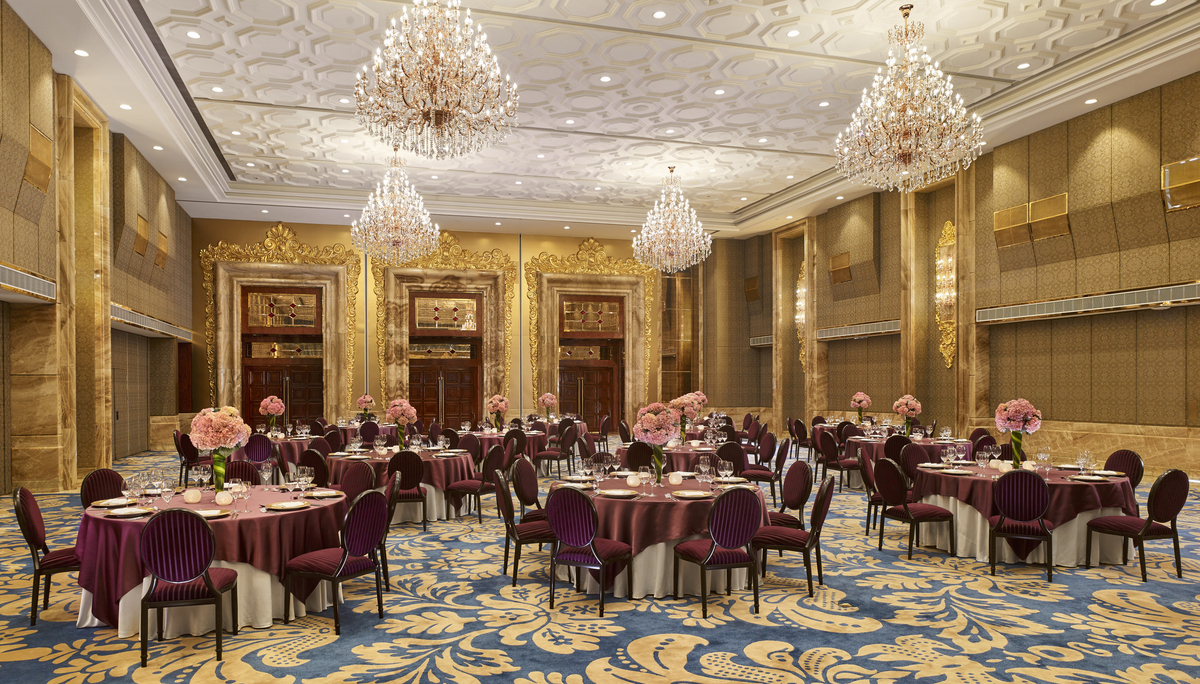 Accommodation (Level 19-26, 27-39)
Showcasing a bedazzling collection of furnishings and interior décor stemming from an unprecedented collaboration of brands, The Reverie Saigon is a stunning salute to the best in Italian design and craftsmanship.
The dazzling hotel features 286 rooms and suites, with 12 different types of accommodation, alongside 89 residential-style suites.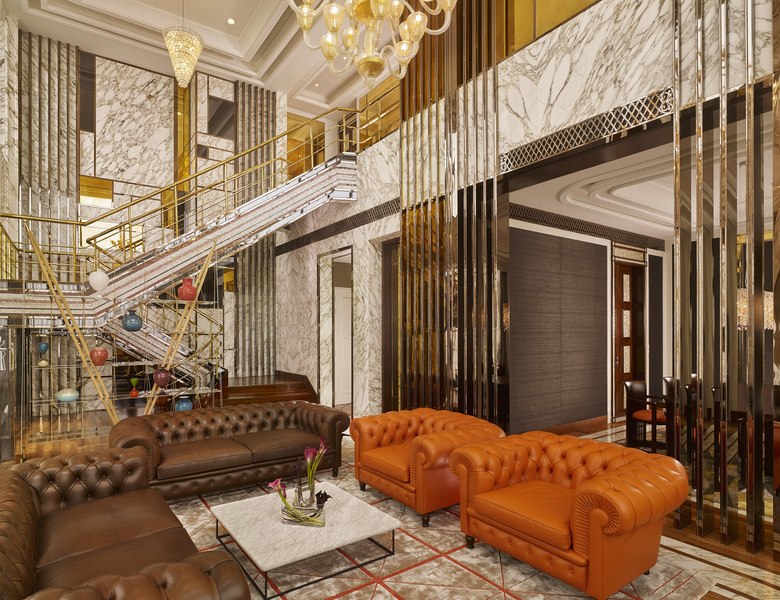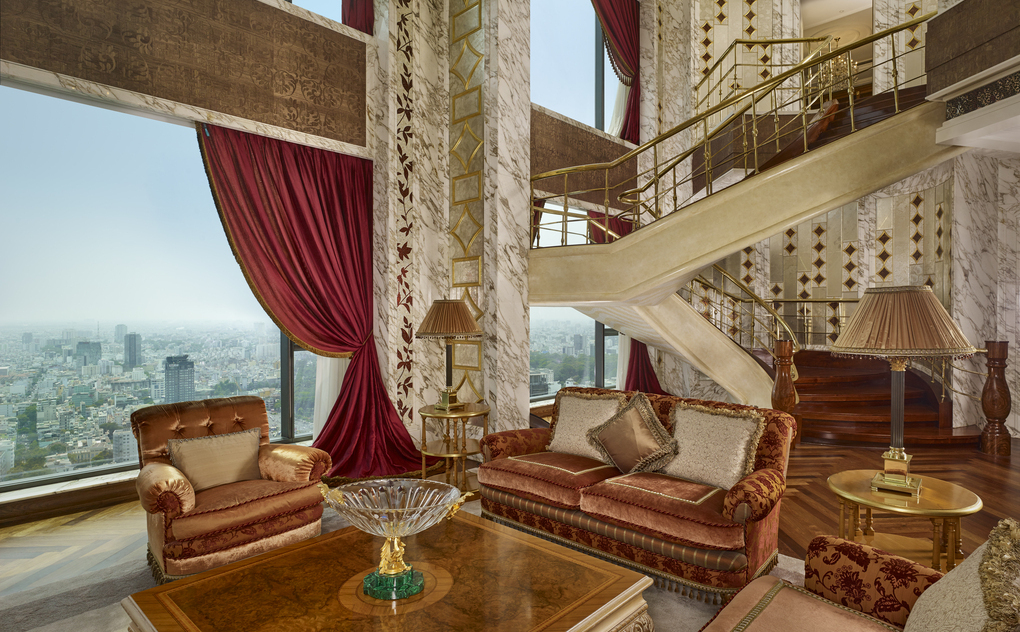 Featured Press
The Reverie Saigon Introduces Executive Chef Marcelo Geraldini
HO CHI MINH CITY, Vietnam (Sept. 13, 2022), Vietnam's premier luxury hotel, The Reverie Saigon is pleased to announce the appointment of Marcelo Geraldini as its new Executive Chef. After stints in Europe, UK and his native Brazil, Chef Geraldini brings decades of diverse experience from across the …
Read More
Da Vittorio Saigon appoints first Executive Chef
Ho Chi Minh City, Vietnam (August 2022) – Milan native Matteo Fontana will take up the position of Executive Chef at the new Italian fine dining establishment Da Vittorio Saigon at The Reverie Saigon hotel. Chef Fontana brings considerable experience and skill to the role having honed his craft working u…
Read More
BALDI

Founded in Florence in 1867, the famed Baldi brand is known for creating one-of-a-kind statement pieces so exquisite they are to be considered nothing less than 'jewels for the home'.

poltrona frau

Established in 1912 in Turin, the Poltrona Frau brand has become synonymous with the very finest Italian craftsmanship, buttery-soft leathers and iconic, innovative designs.

GIORGETTI

Founded in Meda in 1898, the Giorgetti Family's brand reputation was formed upon the unique quality and innovation of its cabinet-making, originally designed to cater mainly to Italy's most prestigious and noble families. Decorative pieces in the Executive Suite by Giorgetti include AFO bedside lamps.