The Gift of Giving

FESTIVE HAMPERS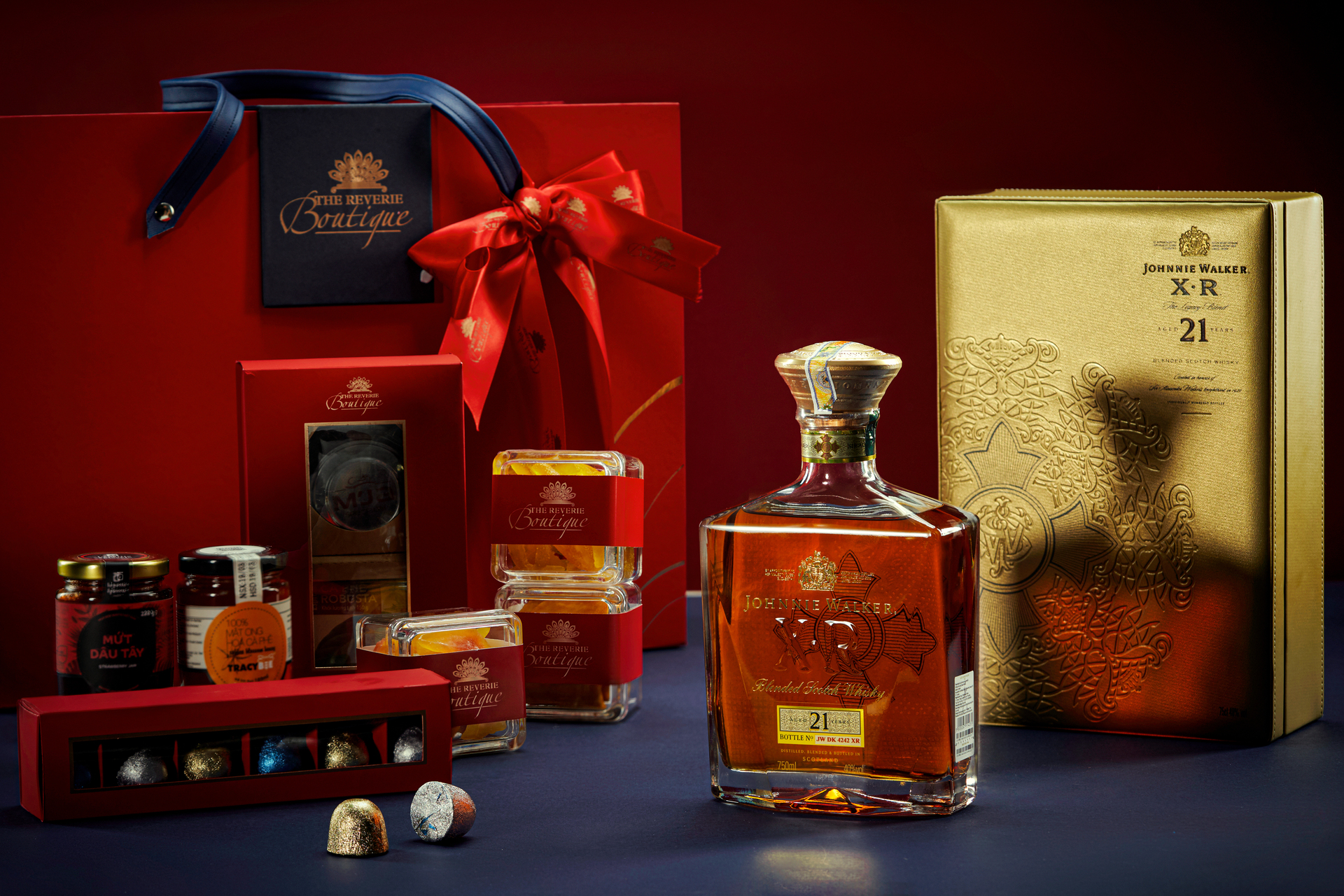 THE REVERIE SAIGON'S FESTIVE HAMPERS
The festive season is the time of year to embrace the spirit of giving.
To commemorate this wonderful season and the coming of the new year,The Reverie Saigon has specially curated three different hampers full of luxurious and indulgent treats that will make the perfect gift for family, friends or colleagues.
Each hamper is embossed with The Reverie Saigon's signature peacock feather, representing prosperity, wealth and good fortune for the year ahead.
Luxury Hamper ( Johnnie Walker XR 21, coffee honey, strawberry jam, homemade chocolate, dried pomelo, dried papaya, dried mango, Vietnamese coffee with brewing set): VND6,888,000
Deluxe Hamper (Champagne Alfred Gratien, coffee honey, rambutan honey, strawberry jam, homemade chocolate, premium cookies, dried pomelo, dried papaya, dried mango, chickpeas, Vietnamese coffee with brewing set): VND4,888,000
Classic Hamper (Prosecco, coffee honey, rambutan honey, strawberry jam, homemade chocolate, premium cookies, dried pomelo, dried papaya, dried mango, chickpeas, Vietnamese coffee with brewing set): VND3,888,000
Available from December 2022
To book order, please call +84 (0) 28 3823 6688 or email restaurant@thereveriesaigon.com