Golden Blossom

Hamper Collection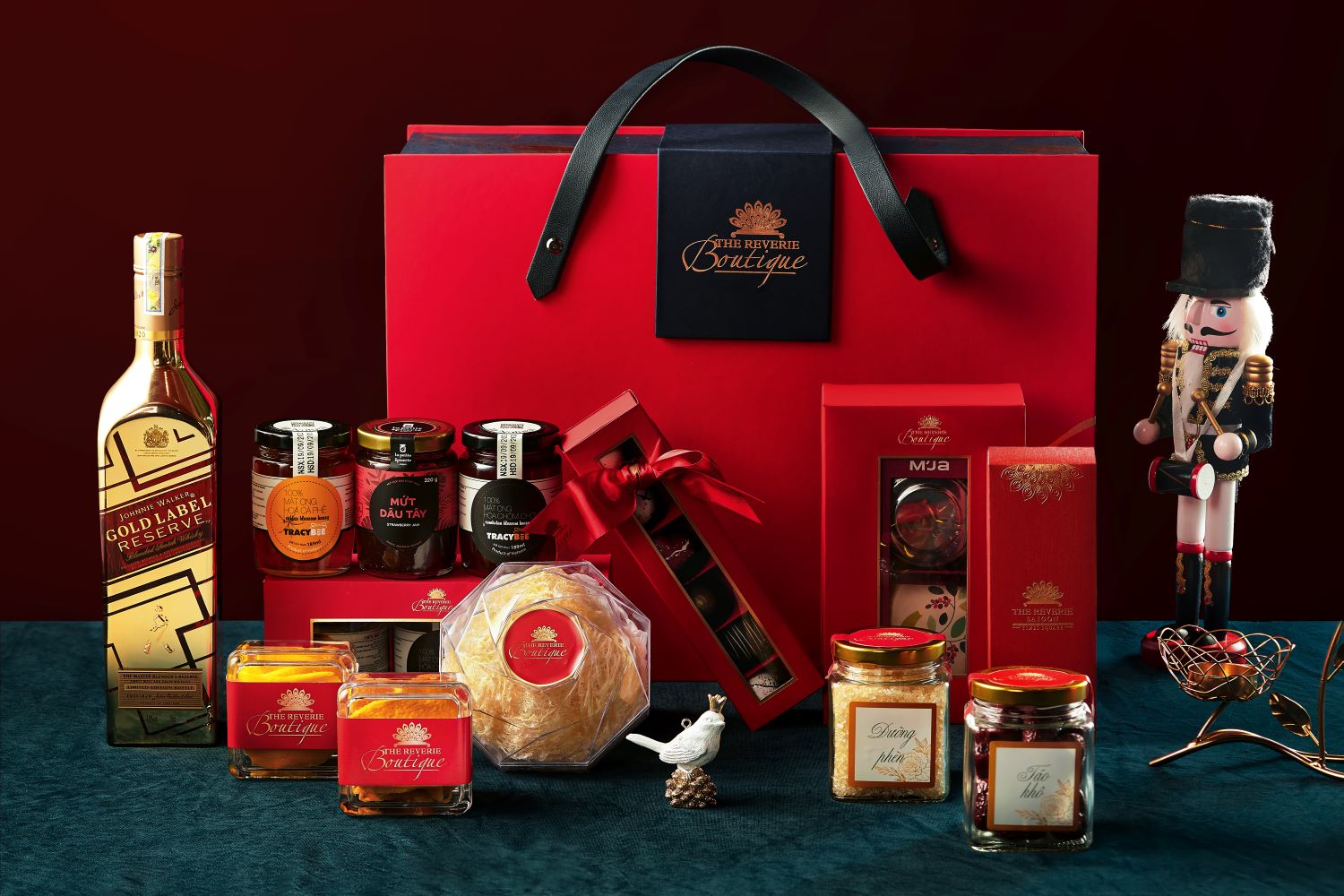 THE REVERIE SAIGON'S FESTIVE HAMPERS
Embrace the joy of giving this festive season with The Reverie Saigon's exquisite Classic Holiday Hamper Collection.
To celebrate the spirit of the season and the upcoming new year, three meticulously crafted hampers brimming with opulent delights have been created for you to gift to your family and friends.
Each hamper is adorned with The Reverie Saigon's iconic peacock feather, symbolizing prosperity, wealth, and good fortune for the year ahead.
Golden Hamper ( Johnnie Walker Gold Label Reserve, bird nest, coffee honey, rambutan honey, strawberry jam, homemade chocolate, dried papaya, Vietnamese coffee with brewing set, jasmine tea): VND5,888,000+
Sparkling Hamper (Alfred Gratien Champagne, coffee honey, rambutan honey, strawberry jam, homemade chocolate, dried papaya, dried mango, chickpeas, Vietnamese coffee with brewing set, jasmine tea): VND3,588,000+
Festive Hamper (Prosecco, coffee honey, rambutan honey, strawberry jam, homemade chocolate, dried papaya, dried mango, chickpeas, Vietnamese coffee with brewing set, jasmine tea): VND2,988,000+
To order, please call +84 (0) 28 3823 6688 or email restaurant@thereveriesaigon.com