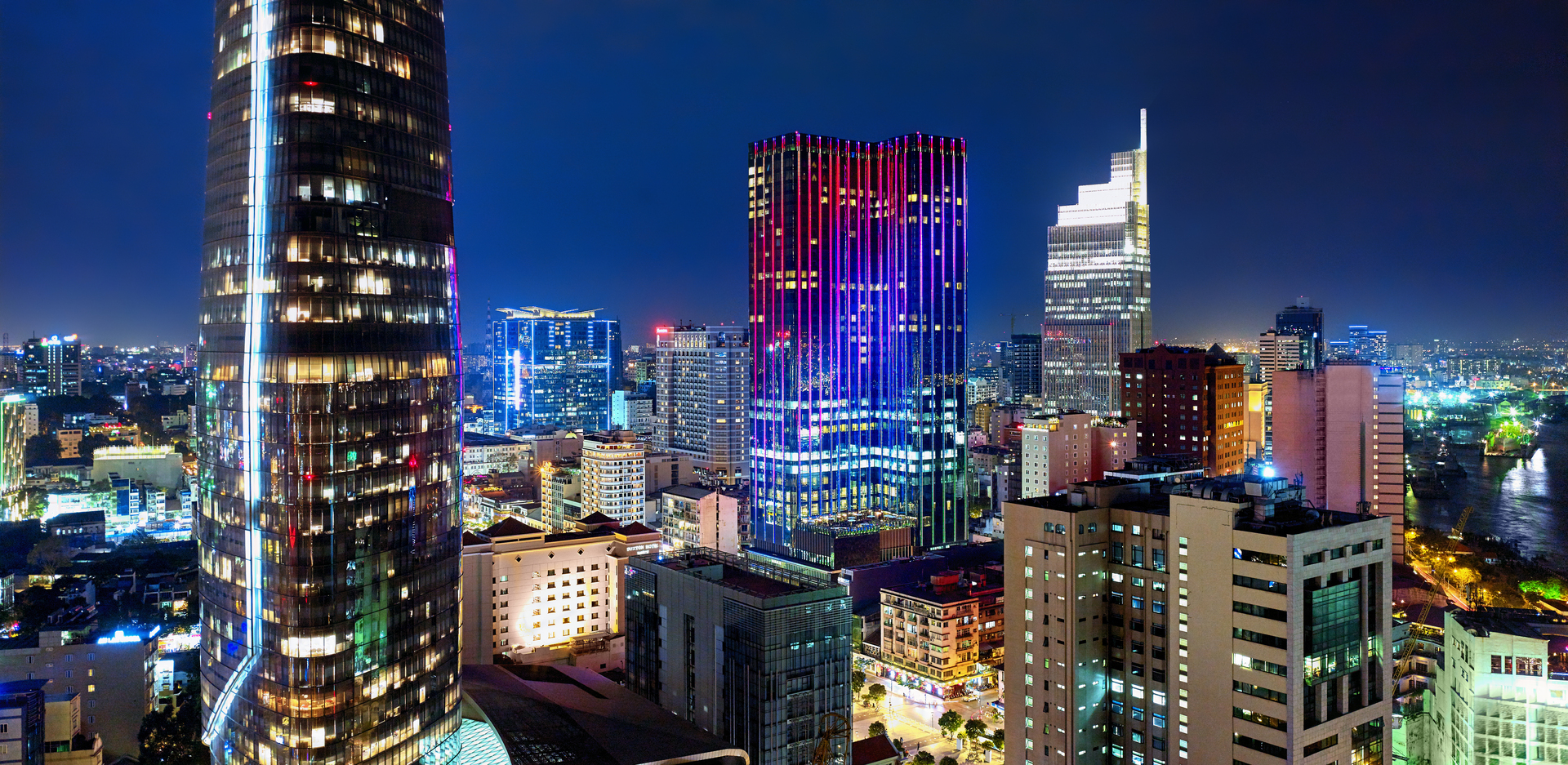 TIMES SQUARE
Saigon's Times Square Building is located in the centre of prestigious District 1, just a stone's throw away from the storied Saigon River and rising 39 floors above the city.
The contemporary landmark is home to the city's most luxurious hotel, The Reverie Saigon, an array of spectacular dining outlets, 89 full-service residential suites as well as three floors of showrooms by Eurasia Concept dedicated to showcasing its portfolio of more than 30 of the finest European home furnishing brands.
In addition, Times Square Building's centrality and enviable address makes its premium commercial office space the most sought-after in all of Ho Chi Minh City.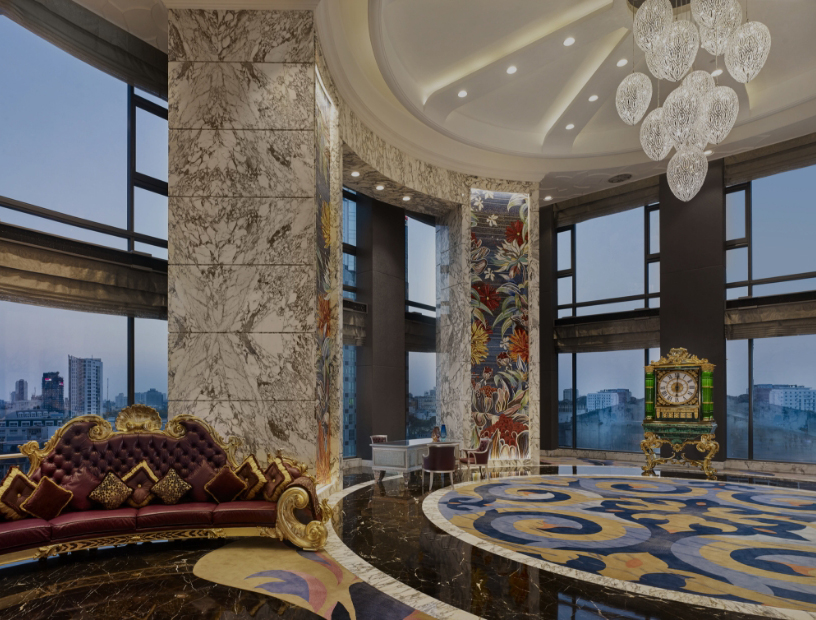 LOCATION
Times Square is between the two most prestigious and storied streets in Saigon: Nguyen Hue Boulevard and Dong Khoi Street, with the entrances positioned to bring optimal positive energy (chi) into the building and to keep it in.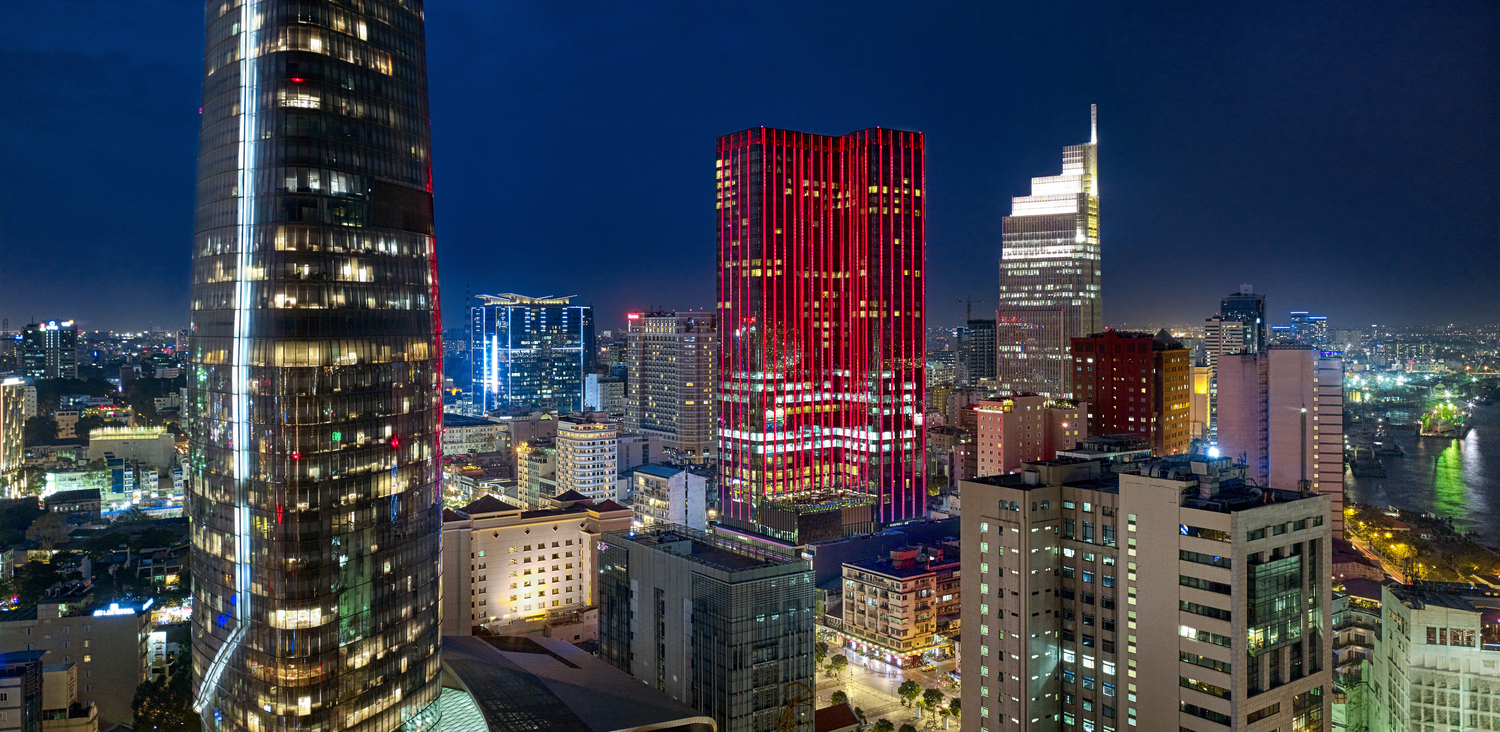 LOBBY
The lobby is a sanctuary from the dynamic atmosphere outside, full of references to the Italian design and craftsmanship which is at the heart of the building, and paying homage to Vietnam at the same time.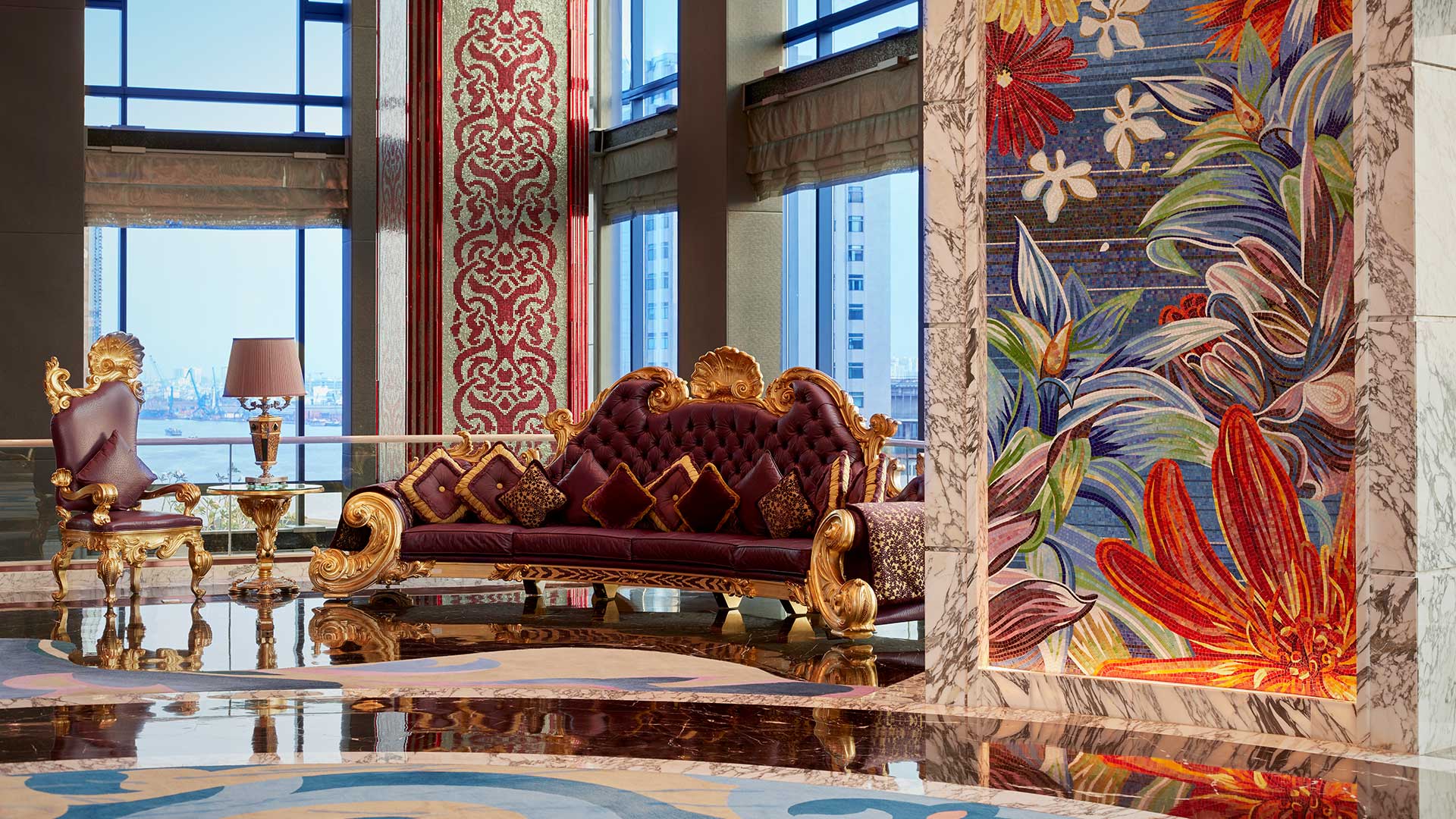 THE REVERIE SAIGON HOTEL (Level B1 – 41)
A member of The Leading Hotels of the World, The Reverie Saigon offers a truly astonishing hotel experience – showcasing extravagant, unapologetic European opulence in a storied Asian setting.
The dazzling hotel features 286 rooms and suites, with 12 different types of accommodation, alongside 89 residential-style suites. All are amongst the largest in the region and feature incomparable views of the Saigon River and the city skyline.
Renowned Italian brands furnish the rooms and suites and set the ambiance with exquisite and, in some cases, one-of-a-kind pieces. The property features five distinctive food and beverage outlets, a 1,200-square-metre spa & fitness centre, an expansive outdoor swimming pool and a range of versatile function spaces. In addition, guests have a fleet of over a dozen luxury automobiles at their disposal as well as exclusive access to the hotel's very own yacht.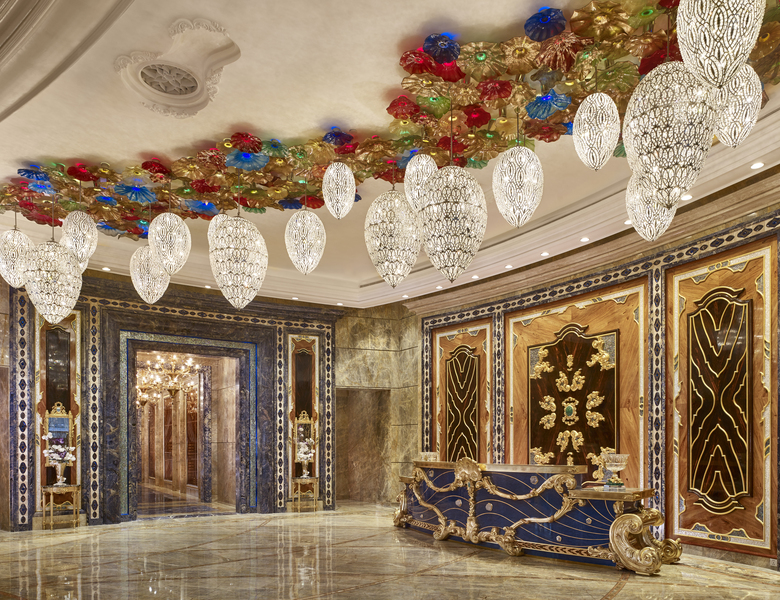 SHOWROOMS (Level 1, 2, 3)
Featuring Eurasia Concept's portfolio of over 30 world-renowned European furnishings design brands, the showrooms at Times Square encompass over 5,000 square metres of space across a vast, three-floor expanse.
From the classic looks of Medea to the contemporary stylings of Poltrona Frau and the 'glamour design' of Visionnaire, the array of brands featured introduce an unprecedented collection of spectacular products and design under one roof. Many of the designers here can also be found in the rooms and public areas of The Reverie Saigon, one can also while away time or arrange a business meeting at The Reverie Boutique, which serves light meals and exquisite pastries.
Hours of operation: 10:00 am – 9:00 pm daily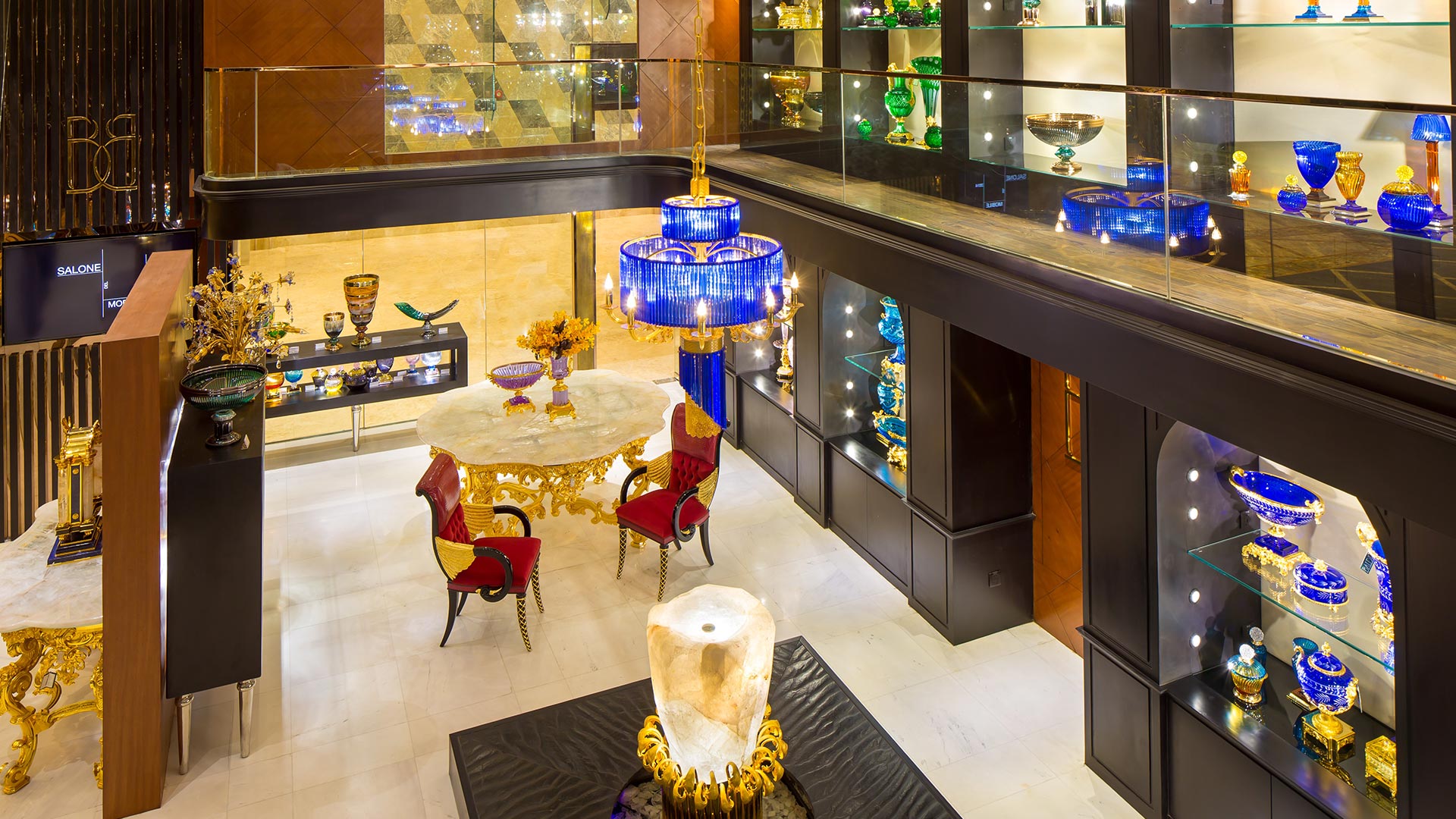 OFFICE SPACES (Level 9 – 18)
The Times Square Building offers 11,600-square metres of premium office space across eight floors.
With an incomparable address in prestigious District 1 and spectacular views of the city, there's no better way to make a statement, inspire staff and impress clients than to be headquartered in the most sought-after office building in all of Ho Chi Minh City.
Built with premium grade materials and outfitted with advanced technologies to accommodate high-speed connectivity, our wide range of commercial spaces can be custom-outfitted however you would like your brand's presence in Saigon and Vietnam to be represented.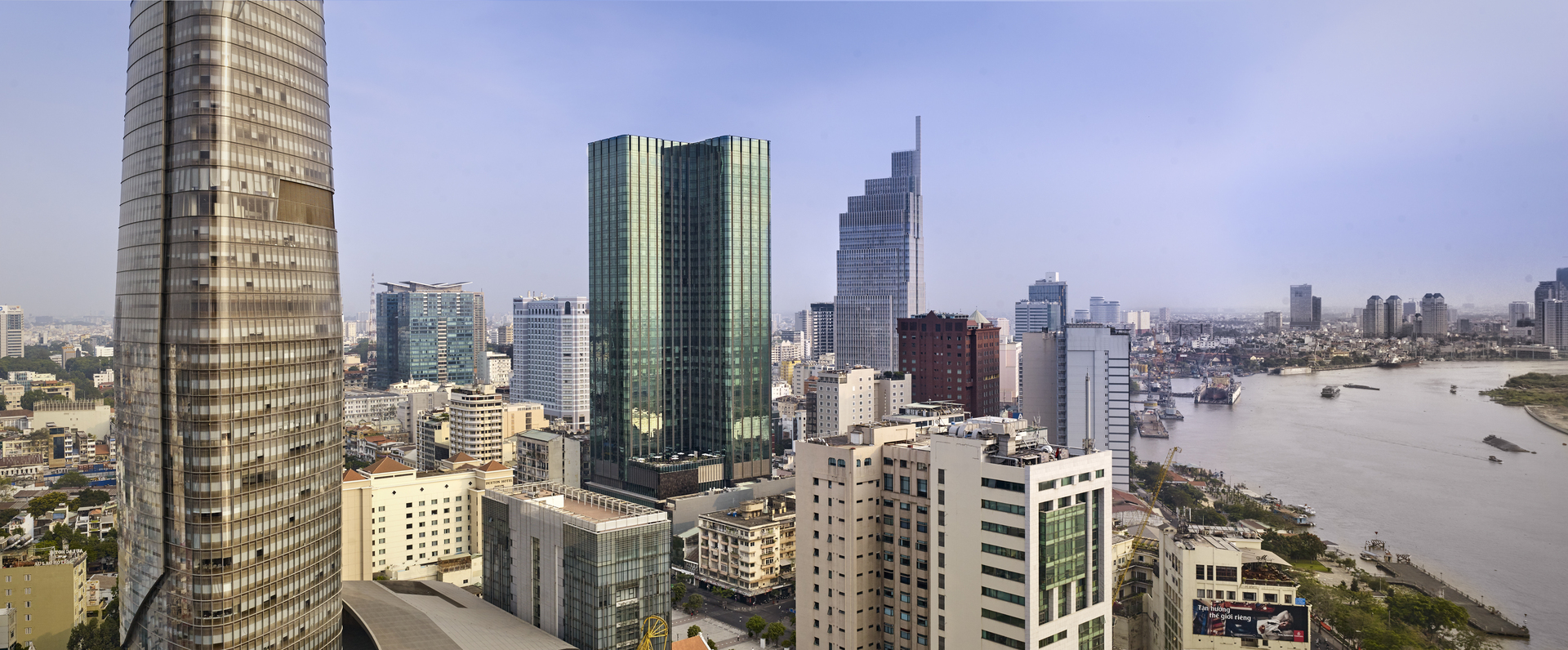 THE REVERIE SAIGON RESIDENTIAL SUITES (Level 19 – 26)
Times Square is home to 89 of the most luxurious, full-service residential suites in Ho Chi Minh City. Comprising of 78 one-bedroom units and 11 two-bedroom units, the luxuriously cosy residential suites range in size from an ample 80 square metres to a spacious 140 square metres.
And to suit varying tastes, interiors range from classic to contemporary, with furnishings and accents by renowned Italian design brands such as Cassina, Medea, Grifoni and Le Porcellane, amongst others. All of the sleek, ultra-modern kitchens are by Snaidero.