Dining & Dancing

In Saigon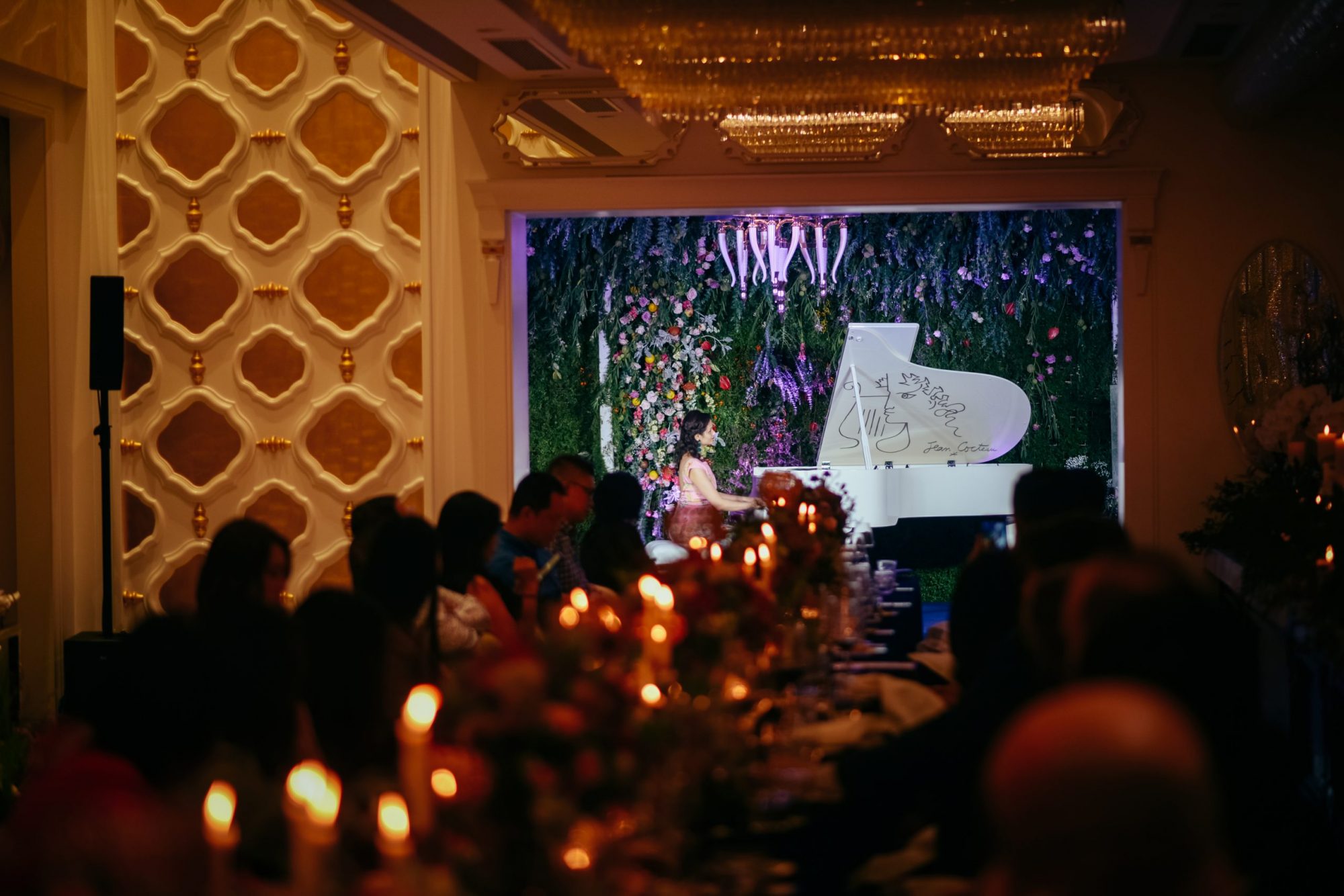 Saigon is straight-up a food city. Whatever your want, this town has got it.
There are literally 100,000 places to eat and drink. But let us introduce you to a few choice favourites.
Restaurants
Café Cardinal
One of Southeast Asia's most distinctive, all-day dining venues, Café Cardinal delivers stunning views of Saigon and a tempting take on the culinary team at work in an artfully designed show kitchen. Its extensive menu is decidedly French, with deliberate detours into complementary Western and Asian cuisines.
At breakfast and then again at lunch, its marble counters are laden with first-course and dessert selections that are as visually appealing as they are sumptuous. The daily cornucopia echoes the spirit of an all-day dining menu, with as many as a dozen main courses on offer and made-to-order, from steak & eggs to seafood fried rice, from black cod with chorizo to wok-fried lobster with black peppercorn.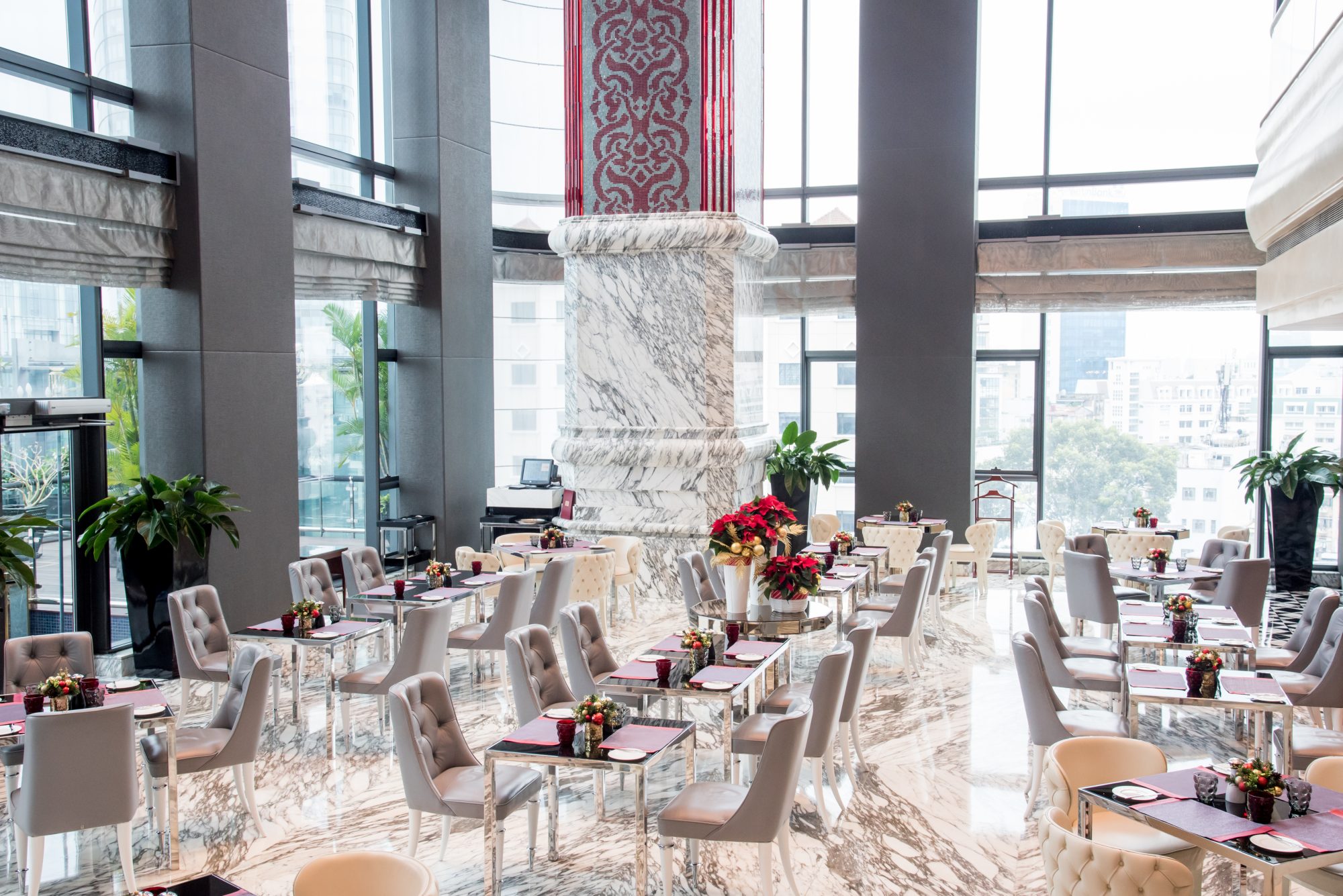 At dinner, the Café's à la carte menu is a tribute to classical French cuisine, albeit with artful, contemporary aesthetics. And for dessert, the menu entices with the finest selection of classical French desserts in all of Saigon, including millefeuille and baba au rhum as well as an array of up to a dozen imported cheeses.
At the same time, Café Cardinal serves in-house guests, and the sheer elegance of the venue, with chic interiors by Visionnaire, is bound to engage a local following as one of the most stylish restaurants in the city. In addition, the versatile venue observes afternoon tea in high style daily, serving up selections from across the European continent, including favourites such as Austrian linzer torte, French éclairs and English scones.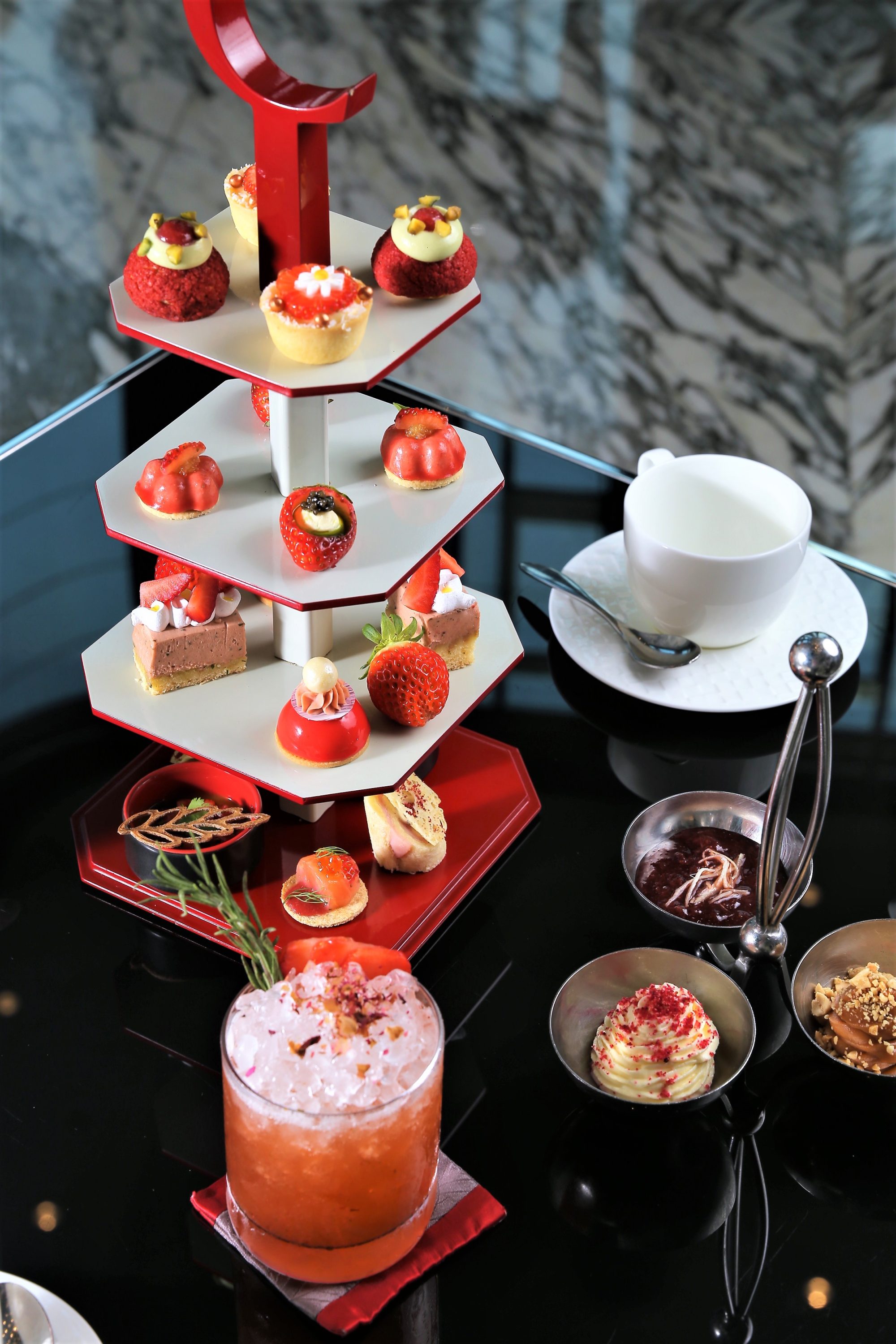 The Royal Pavilion
With bold expressions of jade, vermilion and gold, the stage is set for one of the city's most refined dining experiences.
A celebration of authentic Cantonese fare, the menu raises the bar with its masterful preparation and exquisite presentations of delicacies such as abalone, sea cucumber and bird's nest alongside must-haves such as suckling pig, Peking duck and honey-glazed barbeque pork.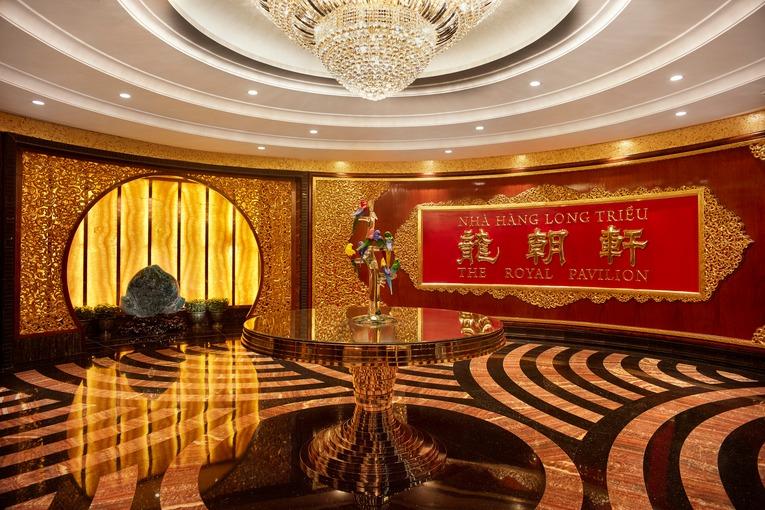 For seafood aficionados, the menu features more than two-dozen selections, including king prawns barbequed Vietnamese-style and Hong Kong-style grouper. And for vegetarians, the options are just as extensive, from braised '8 Treasure' vegetables to a signature steamed whole tomato stuffed with assort fungi.
The main dining room looks out on Nguyen Hue Boulevard and a row of age-old shop houses while a series of nine private dining rooms offer elegant spaces for intimate private parties. The restaurant's elegant chairs were custom-designed by Provasi, reflecting an Asian-inspired palette of regal red and gold accentuated by the finest Italian craftsmanship.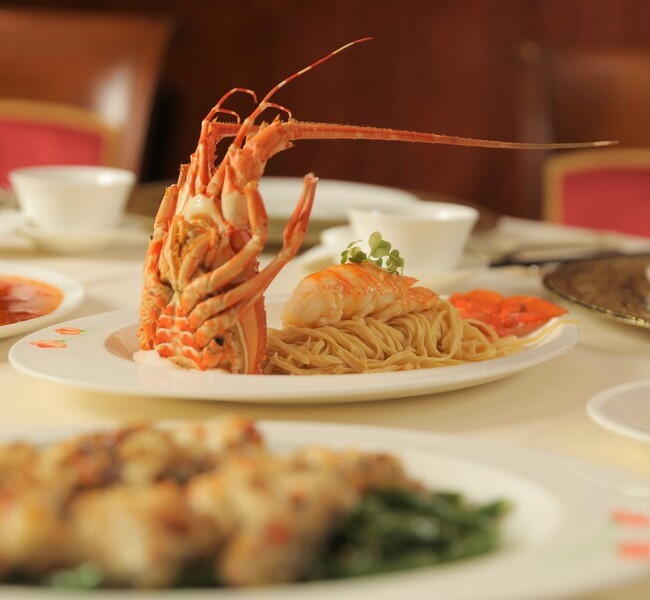 Da Vittorio Saigon
Situated in the heart of Ho Chi Minh City, Da Vittorio Saigon is the finest expression of classic Italian cuisine in all of Vietnam. Its intimate atmosphere, world-class service and unmistakable culinary style transport guests from Vietnam's most cosmopolitan city to the home of a traditional Italian family.
A comprehensive menu with an emphasis on classic dishes that take inspiration from Italian customs. The combination of ingredients, including fresh seafood, imported truffles and homemade pasta, create expressive notes that ignite the senses through sight, smell, texture and incomparable flavour.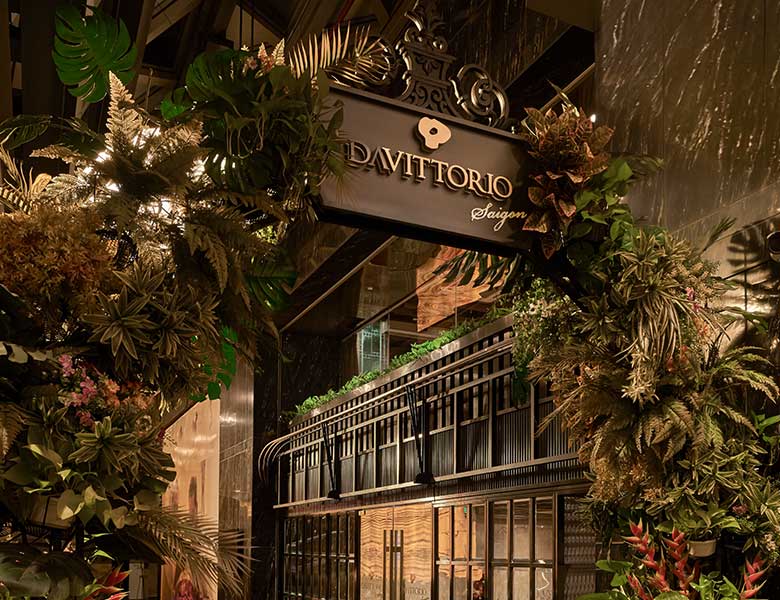 With its art gallery-like interiors showcasing a collection of imported Italian furnishings and delicate mosaics handcrafted in Milan, the restaurant boasts an area of 1,000 square metres across two floors with a total capacity for 86 guests. The main dining area can welcome up to 35 guests and four private booths are also available. For corporate dinners and family-style receptions, six private rooms offer an intimate and exclusive atmosphere with dedicated service.
In addition to the dining areas, Da Vittorio Saigon features a stylish bar with a list featuring a selection of bespoke cocktails alongside imported beverages. The impressive wine cellar at Da Vittorio Saigon houses over 400 award-winning selections from around the globe.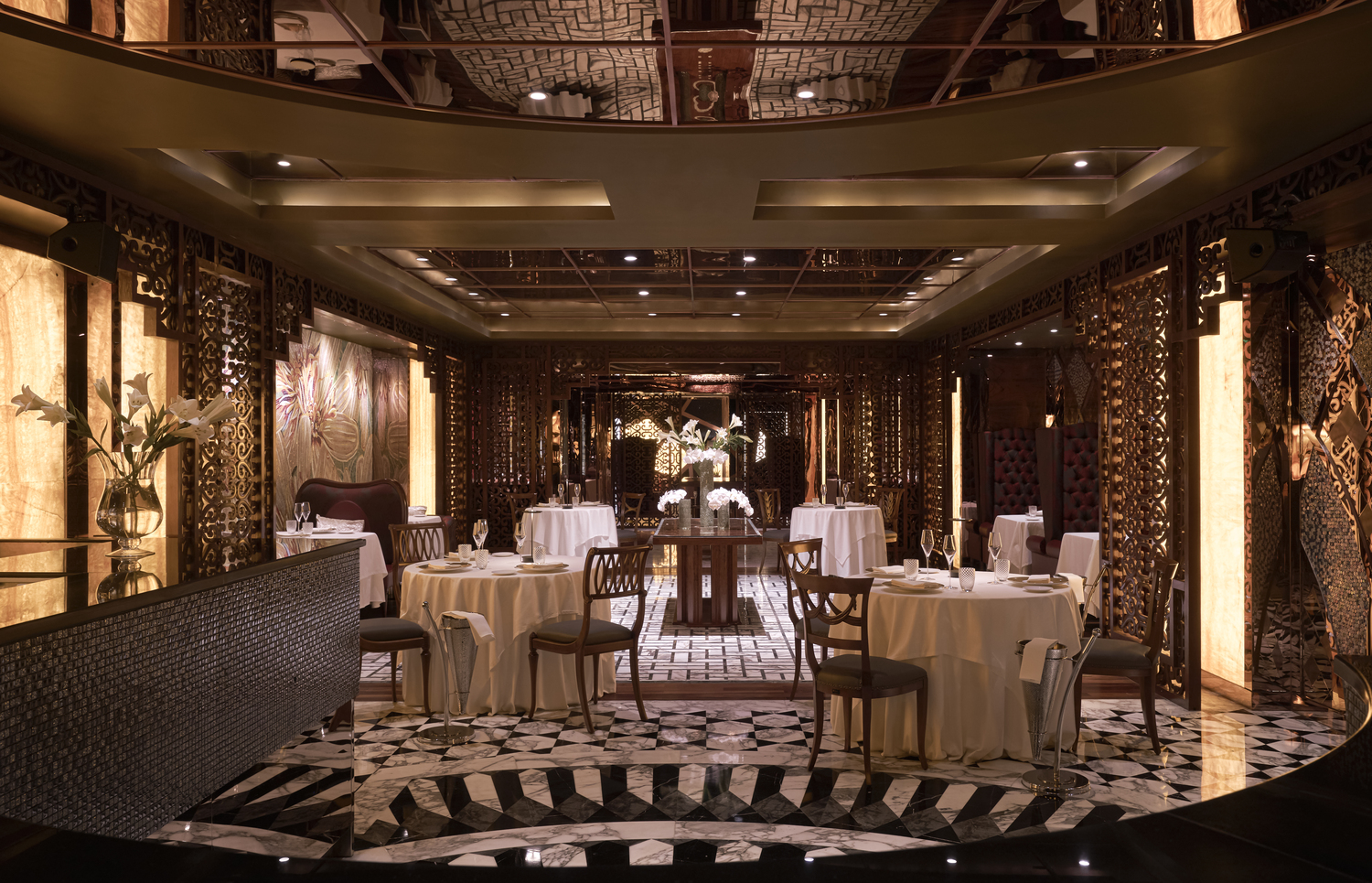 The Long @ Times Square
A classic in the making, The Long @ Times Square is not merely a sidewalk café par excellence. The venue is its own thoroughfare, stretching between the city's most fashionable street, Dong Khoi, and its most monumental boulevard, Nguyen Hue.
Located at street level, The Long is an indoor and outdoor experience at the same time, with open, street-side fronts and an arched skylight that runs its length. The bar's lithe, marble-topped counter leaps between the streets in six individual segments, stretching 48 metres across.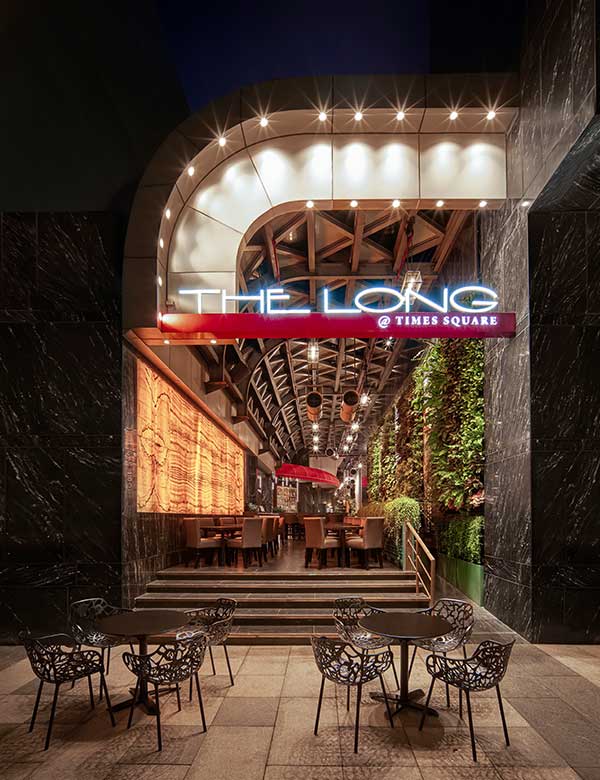 Its menu reads like literature from an Italian trattoria and the kitchen aspires to a reputation as one of the best pizzerias in Asia. The menu also provides dutiful nods to both Asia and other quarters of the West, from tangy green papaya salad and tiger prawns with Vietnamese herbs to barbeque pork ribs and a glitzy gold leaf beef burger.
A gelato bar features 32 homemade flavours, including such distinctive Asian selections as soursop, purple sticky rice and salted caramel cashew. Except for local specialties, the fruit is imported from Italy and France, the chocolate from Belgium and the milk from Germany.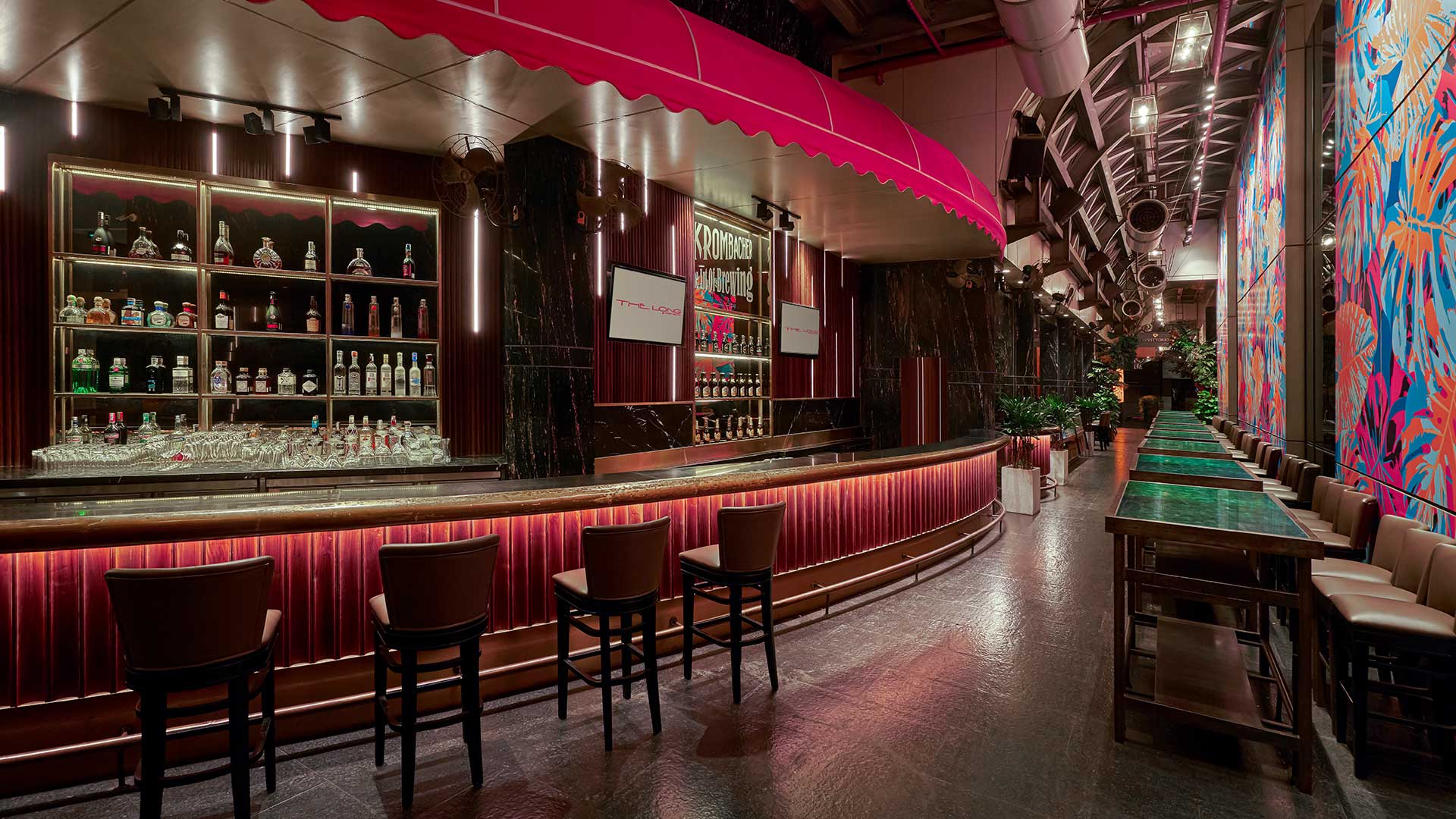 Vietnam House
Vietnam House restaurant operates in a luxurious and elegant classical colonial building on the corner of Dong Khoi and Mac Thi Buoi. The first restaurant in the country from Luke Nguyen, the talented Australian-Vietnamese celebrity chef, presents gourmet and elevated Vietnamese cuisine following modern culinary techniques.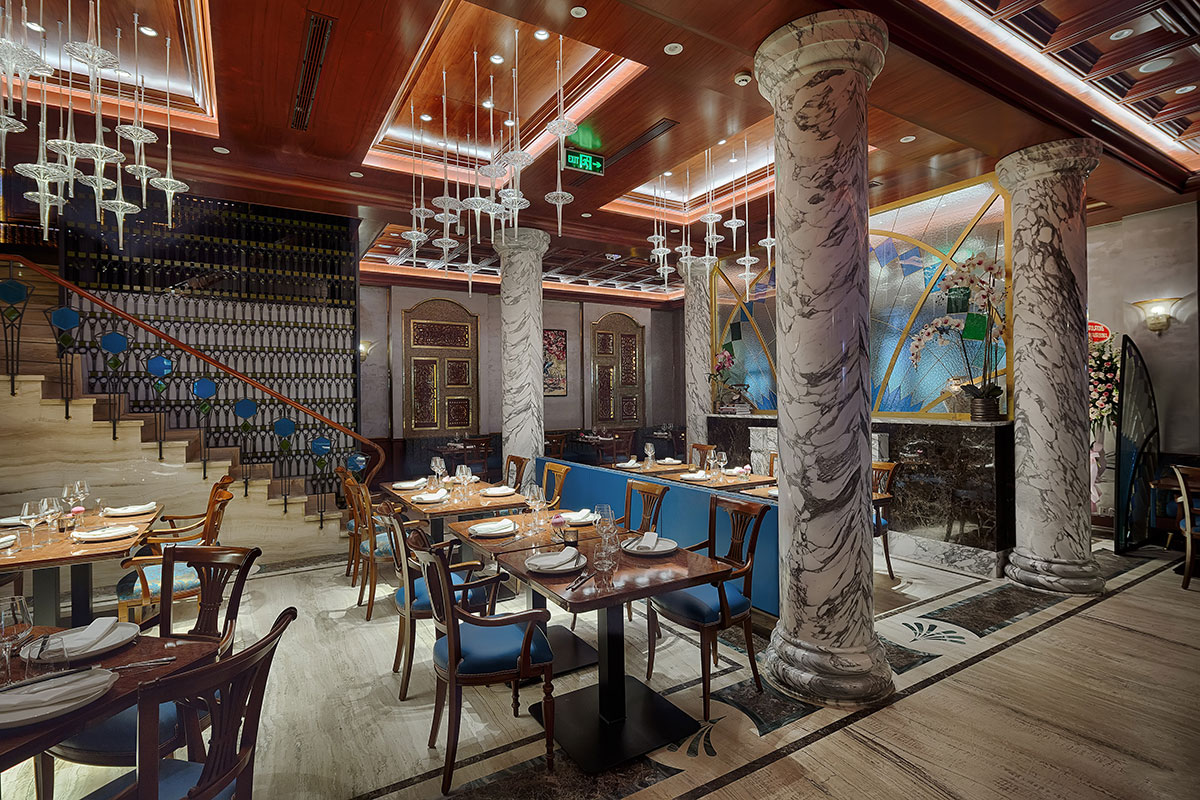 Vietnam House offers an unforgettable experience full of nostalgic charm in the centre of magnificent Saigon, offering diners new and attractive culinary experiences in a luxurious and elegant space. With unique interiors that harmonize with tones of blue and gold, combined with beautiful wood details on walls and ceilings, the restaurant is a premium destination for dining with loved ones or business partners.
Through the years, Vietnam House has maintained and continuously introduced and expanded on culinary excellence with top quality, fresh flavours and dishes elegantly presented as modern works of culinary art.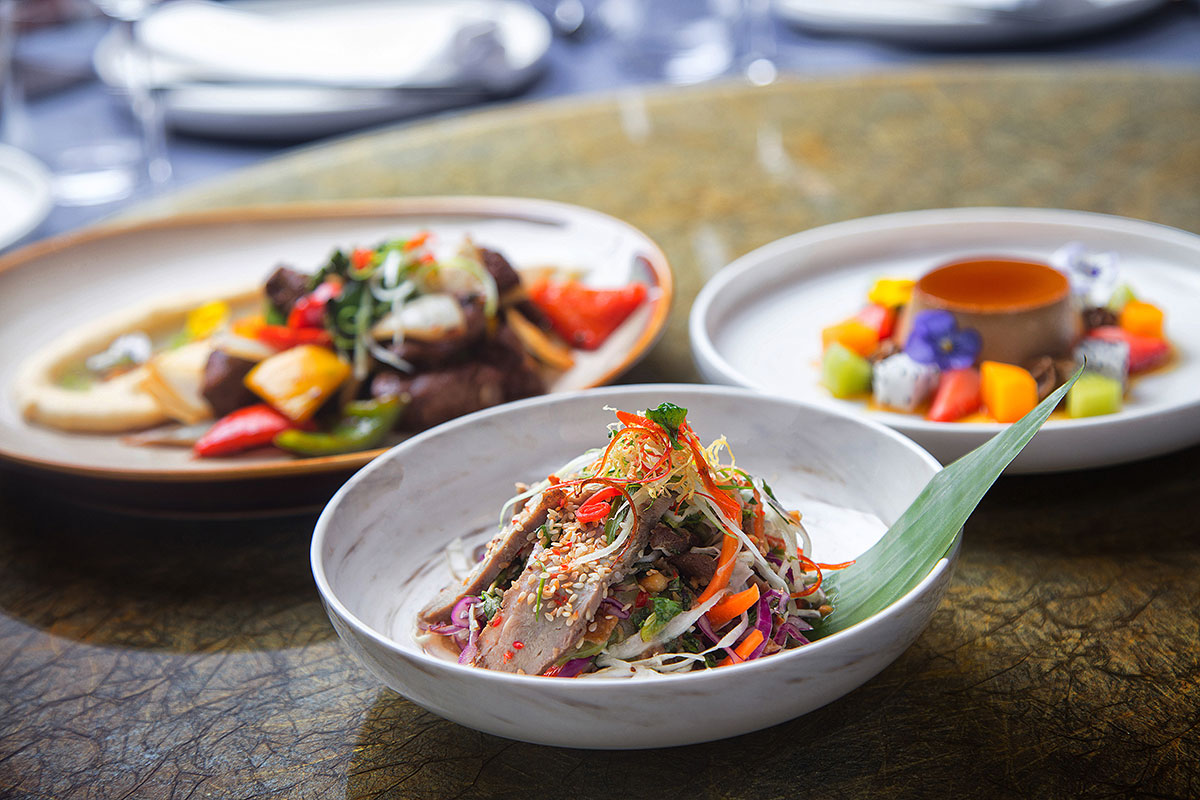 Kissho
Located on Nguyen Hue Street since 2011, Kissho is the only Japanese restaurant on this famous boulevard. The traditional Japanese ambience provides a tranquil haven away from the hustle and bustle of this downtown neighbourhood.
Kissho is known not only for its authentic Japanese flavours but also for its elegant design, with an area of over 1,000 square meters and capable of serving up to 200 guests at any time. VIPs are available for intimate family gatherings, a luxury event or a private party.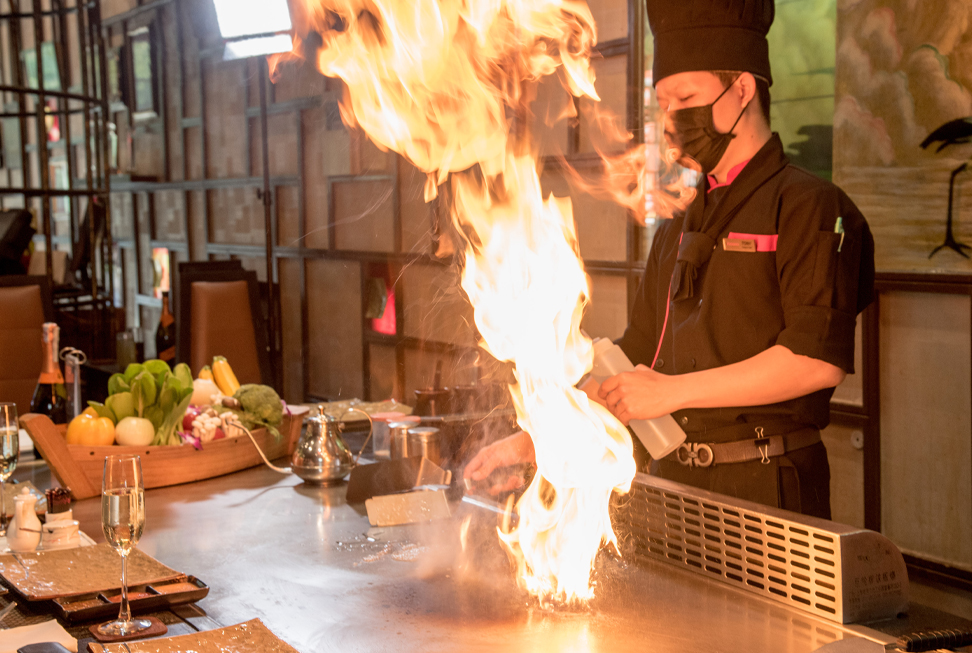 Kissho is one of the city's largest teppanyaki restaurants, with up to 50 seats where diners can watch their dishes created up close. Kissho's teppan chefs are the real stars of the show, making the experience fun and entertaining. Watching the food prepared, hearing the sear of the hotplate and smelling the aroma of cooking food, diners are able to experience their meal via all of their senses.
Kissho also offers a variety of other styles of Japanese cuisine including sushi, sashimi, tempura, yakiniku and traditional noodle dishes. They also have an extensive list of international wines and traditional sake.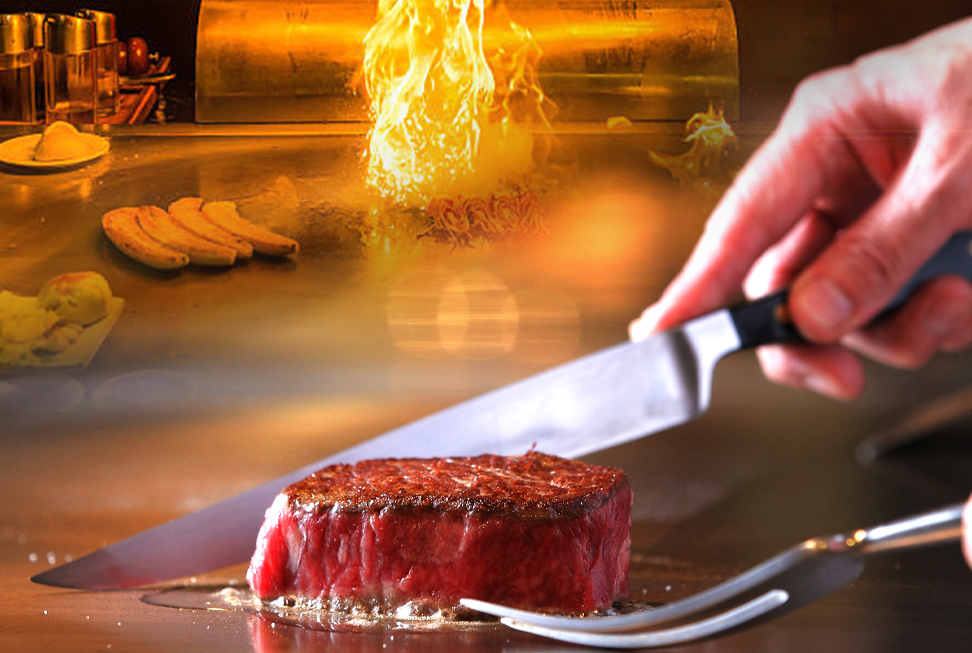 Amigo Grill
Conveniently located on Nguyen Hue Street since 1998, Amigo Grill Restaurant features American, Australian, and Wagyu beef, along with freshly imported Norwegian salmon. A fully-stocked bar and international wine list complement any main course. Located on the second floor and with a seating capacity of 30 persons, the Amigo Grill Restaurant's private dining room is the perfect destination for any birthday, anniversary or celebration.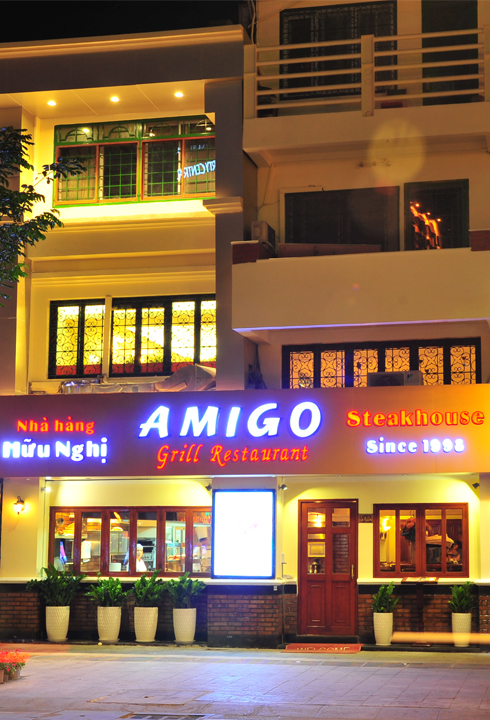 Amigo Grill Restaurant has been recognised as the "Top 10 leading restaurants in Vietnam", and contributing to the positive development of Vietnam's tourism and hospitality industry by the National Administration of Tourism (Ministry of Culture, Sports and Tourism). For more than 25 years, Amigo Grill Restaurant has continued to serve at the heart of the city. Happiness for us is giving joy to others. It provides delicious, quality food and gracious hospitality.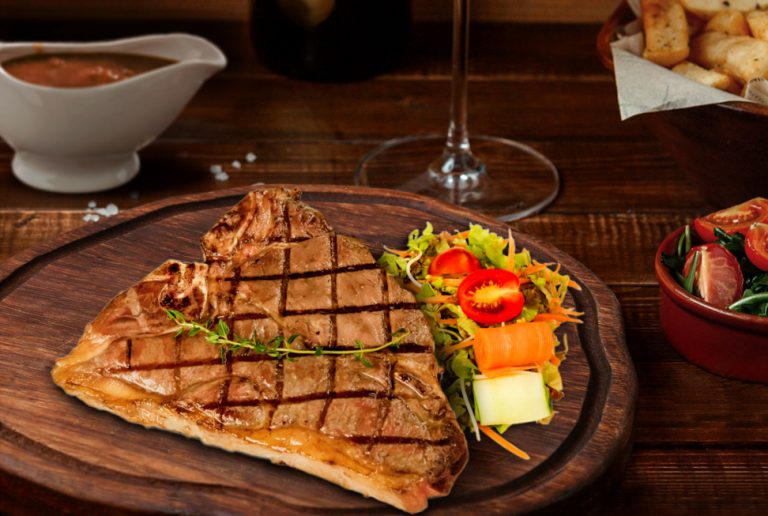 Food recommendations
Vietnamese cuisine is fresh, flavorful, and uses a lot of herbs and vegetables.
Rice and noodle dishes are common, as are various soups such as the iconic pho (a beef or chicken noodle soup). Wonton soup, meat curry, and grilled fish are just some of the popular dishes you'll encounter. Standard ingredients include fish sauce, lemongrass, chilli, lime, Thai basil, and mint.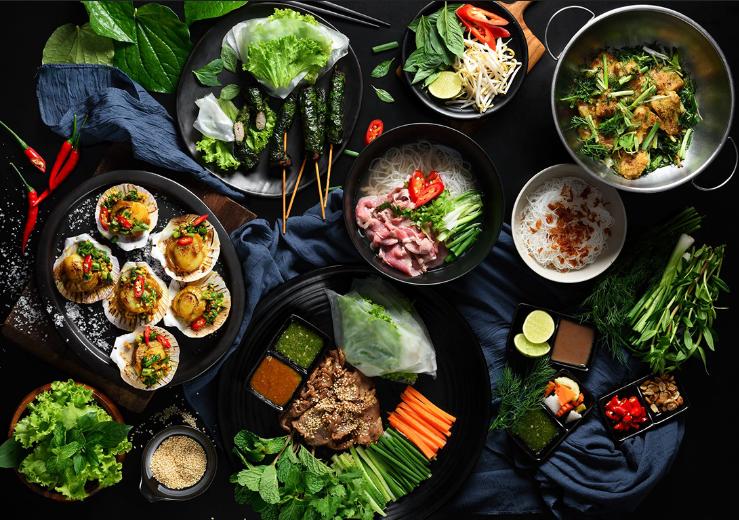 Ho Chi Minh City is home to some of the best street food in all of Vietnam, and we wouldn't want you to miss out! From scrumptious banh mi (a variation of the French baguette sandwich), ba lo lat (grilled minced beef patties), goi cuon (translucent summer rolls), cao lau (a pork noodle dish), and, of course, the popular pho (broth with rice noodles), you're going to be spoilt for choice at every meal.
For the best souvenir and food experience, take a cooking class. It's a great way to learn new skills, try new dishes, and explore the country's food culture and history. You can usually combine your cooking class with a market tour as well, allowing you to shop for your own, fresh ingredients before you cook. Tours vary but a quality tour with a local chef usually starts at around 800,000 VND.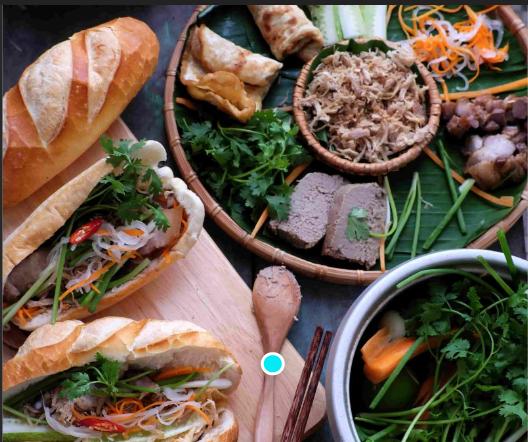 Nightlife
There is a plethora of things to take up your attention after the sun goes down in Saigon, and also a lot of places that will keep you happily partying the night away until the sun returns the next morning.
Many of the favourite places we have already mentioned above are in the Cafes, Bars and Restaurants sections. For this section, we will concentrate on a few of the key areas where Saigon's nightlife action is concentrated.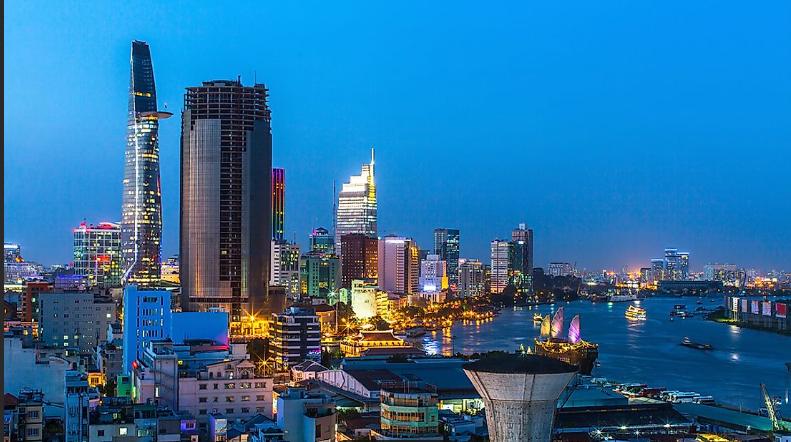 District 1 is the beating heart of the city and, as you would expect, is where most of the city's nightlife is concentrated. Not that there aren't loads of options throughout this sprawling city, but for most visitors, it is the CBD where the best and most convenient options are located. Within District one there are numerous 'wards', a sort of sub-district. Of these, Ben Nghe and Pham Ngu Lao wards contain the heaviest concentration of bars, clubs and other after-dark attractions.
Ben Nghe ward is centred around Nguyen Hue Boulevard, the Opera House and surrounding streets. The venues in this area tend to cater to more up-scale clientele and are also popular with expatriates, professionals and the stylish set in the city. Decidedly western in style and offerings, you can find anything from a hidden whisky bar with an incredible selection of single malts to an elegant cocktail bar or rooftop club venue pumping out music and a light show til the early hours.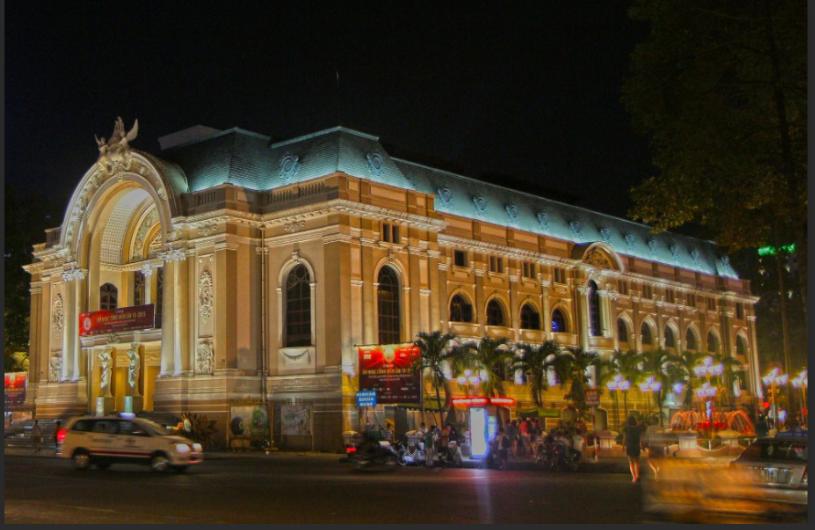 A few blocks west of Ben Nghe, you will come to the Pham Ngu Lao area, where the intersecting streets of Bui Vien and De Tham are packed shoulder-to-shoulder with small, and not-so-small venues of every stripe. When things get going, this strip is a cacophony of lights, sound, people and energy. During the evenings, Bui Vien street is closed off to traffic and becomes an exclusively pedestrian thoroughfare. This area makes no bones about catering to a younger crowd, and you will find local university students having a good time alongside the backpacker set. That is not to say it does not have something for everyone, but it is certainly not for the faint of heart.
A new and emerging nightlife area still almost exclusively frequented by locals and expats is just across the canal north of District 1 in Binh Thanh District's Ward 19 area. Situated on and around Phan Viet Chanh Street, this fast-emerging new hotspot started with a decidedly Japanese flavour with scores of restaurants and bars, but now also features everything from elegant wine bars to gastro pubs and much more. It is a short hop (about five minutes in a taxi) from the centre of the city and well worth a visit.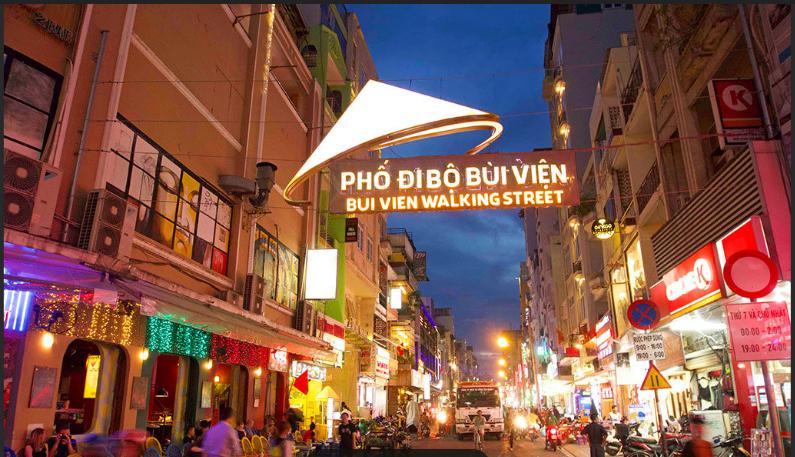 Rogue Saigon
Found on the upper floors of an old building in the heart of Ho Chi Minh City, Rogue Saigon is a hidden gem to enjoy the best of vibes, craft beers and burgers. Set over several levels, the industrial and bare-brick venue comes with two rooftop terraces, where you can enjoy fantastic views of Saigon's skyline. With a focus on the city's new and booming craft beer scene, Rogue Saigon comes equipped with 20 taps, as well as plenty of seasonal bottles, but also offers a range of cocktails, shooters and juicy burgers.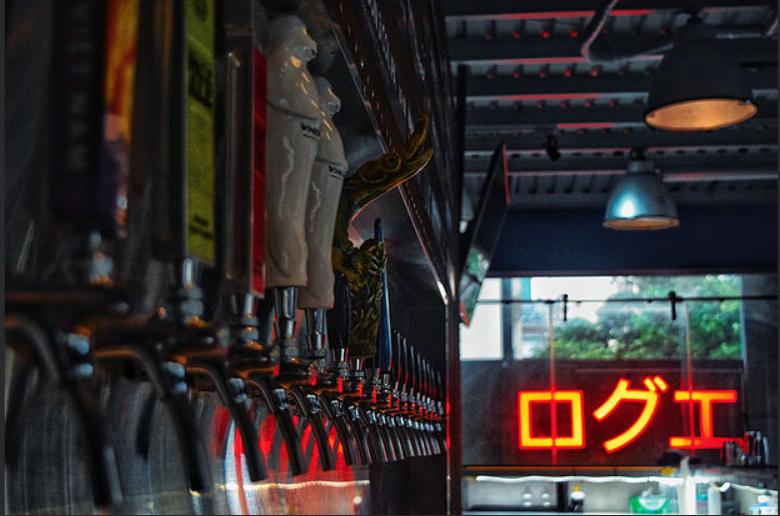 Lozzi
Lozzi is one of the many bars popping up on Binh Thanh's Pham Viet Chanh. It's small, but that adds to the cozy and welcoming vibe. They change their by-the-glass wines daily, and the team usually asks you about your preferences before making a suggestion, perfect for the inquisitive and inexperienced. Lozzi is the ideal date spot for true oenophiles, a place to indulge without the snootiness of most wine bars. Run by the cutest Japanese couple, this place is truly special and well worth the short trip from downtown.