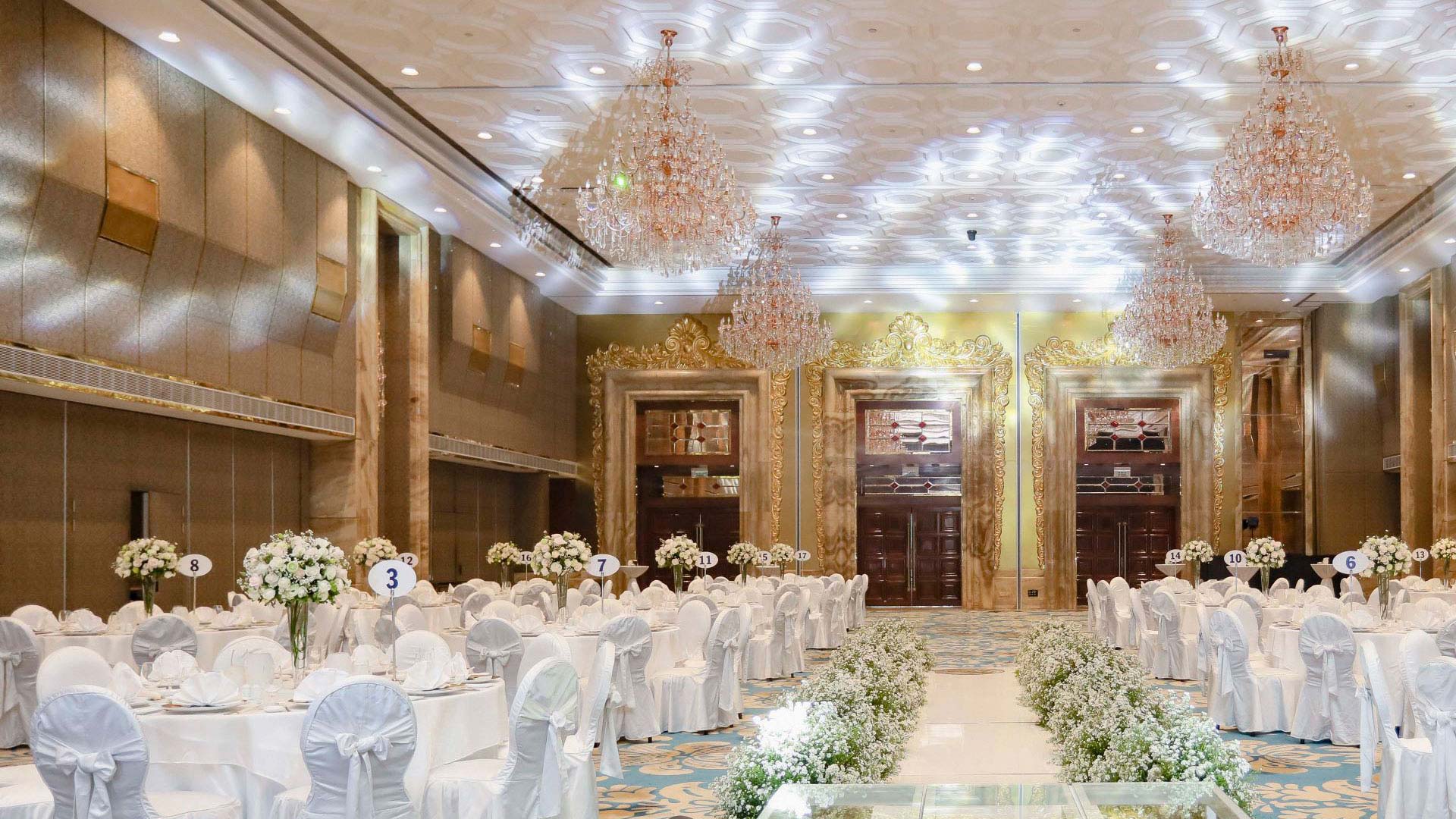 Whether it's a chic wedding brunch, an intimate afternoon reception or a glamorous dinner banquet, our highly experienced team is dedicated to making your dream event a reality – and to perfection.
A wide range of spaces and interior décor to choose from, custom-tailored menus and flawlessly executed service come together to present an enticing backdrop to an unforgettable experience for everyone in attendance.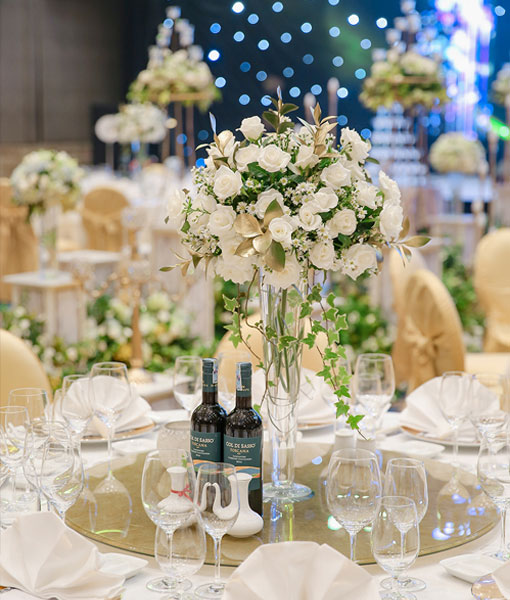 THE REVERIE SPLENDOUR
At The Reverie Saigon, our team of passionate,creative and highly experienced events professionals take inspiration from your personal style and story to deliver the most unforgettable celebrations.
From gorgeous floral artistry to glamorous table settings, and spectacular tasting menus to extravagant wedding cakes, we are delighted to present an incomparable selection of venues and services to make the wedding of your dreams come true.
Prices start at VND 18,880,000++ for table of 10. To make an appointment to meet our team and learn more, please email sales@thereveriesaigon.com
Request For Proposal
We invite you to submit a Request For Proposal as we would love the opportunity to be the venue of choice for your next function.
Kindly provide us with the details requested in the form on this page, or contact us directly at the below, and we will respond as swiftly as possible.
Thank you for your interest in hosting your next function at The Reverie Saigon, Ho Chi Minh City's most sought-after venue for memorable meetings and events.
22 – 36 Nguyen Hue Boulevard
& 57 – 69F Dong Khoi Street
Ho Chi Minh City | District 1
Vietnam
T: +84 8 3823 6688
F: +84 8 3822 3355
E: sales@thereveriesaigon.com