Sophisticated & Elegant

La Scala Ballroom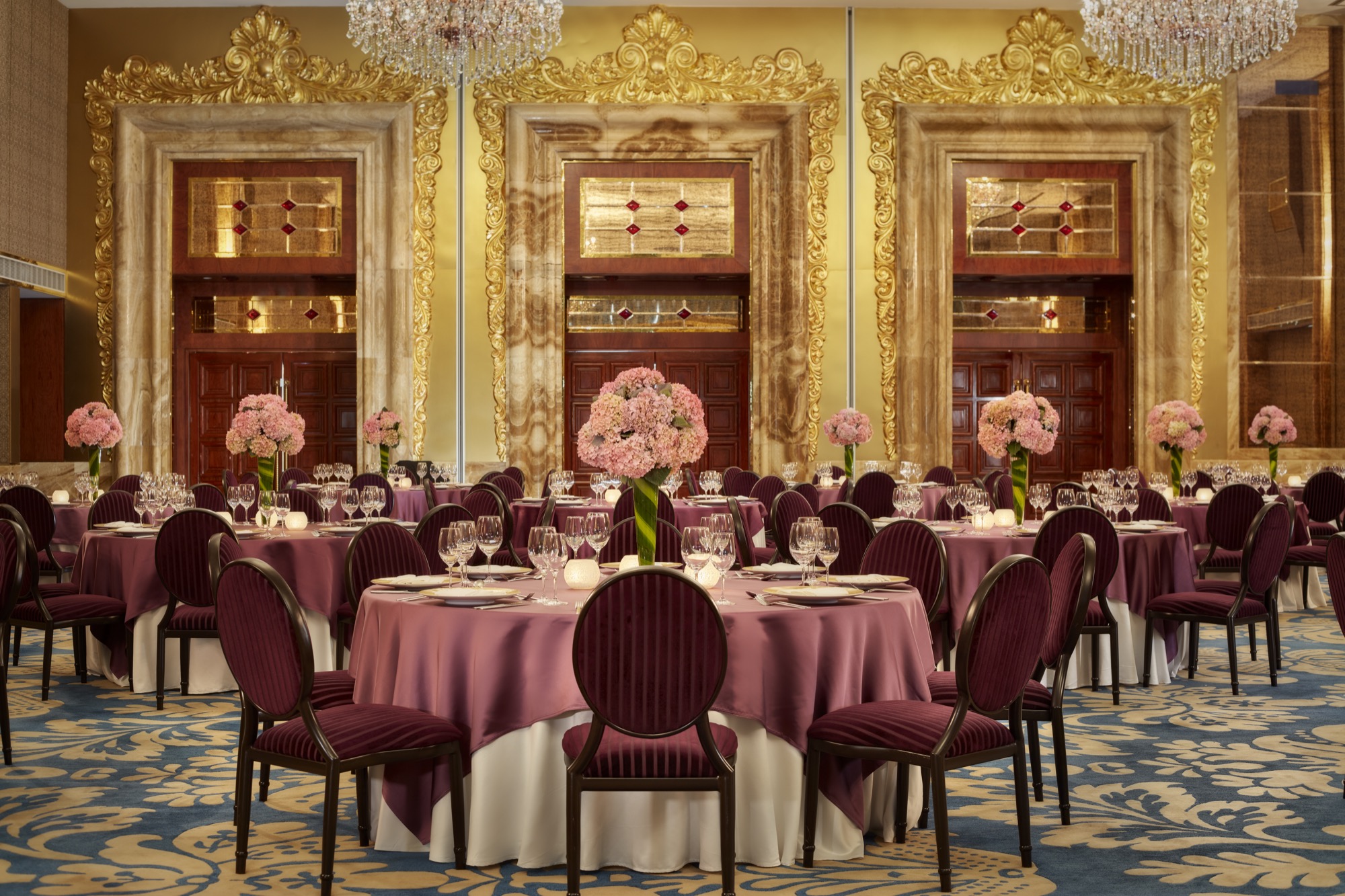 One of the most sought-after event spaces in Ho Chi Minh City, the majestic La Scala ballroom is a pillar-less 618-square metre space featuring glamorous interiors inspired by the grand décor of Milan's legendary Teatro alla Scala.
Located on the 5th floor and overlooking picturesque Nguyen Hue Boulevard, the lofty expanse, with its soaring 7.3-metre tall ceilings, is irrefutably Saigon's most palatial. Rich in luxurious details – including onyx-framed entryways, exquisite rose gold chandeliers by Swarovski and walls clad in fabric designed by renowned Italian textile brand Rubelli – the incomparable, awe-inspiring setting is perfect for hosting any event imaginable.
This is the leading venue in all of Saigon for impressive conferences and the most lavish social events in the city, including the grandest of wedding balls.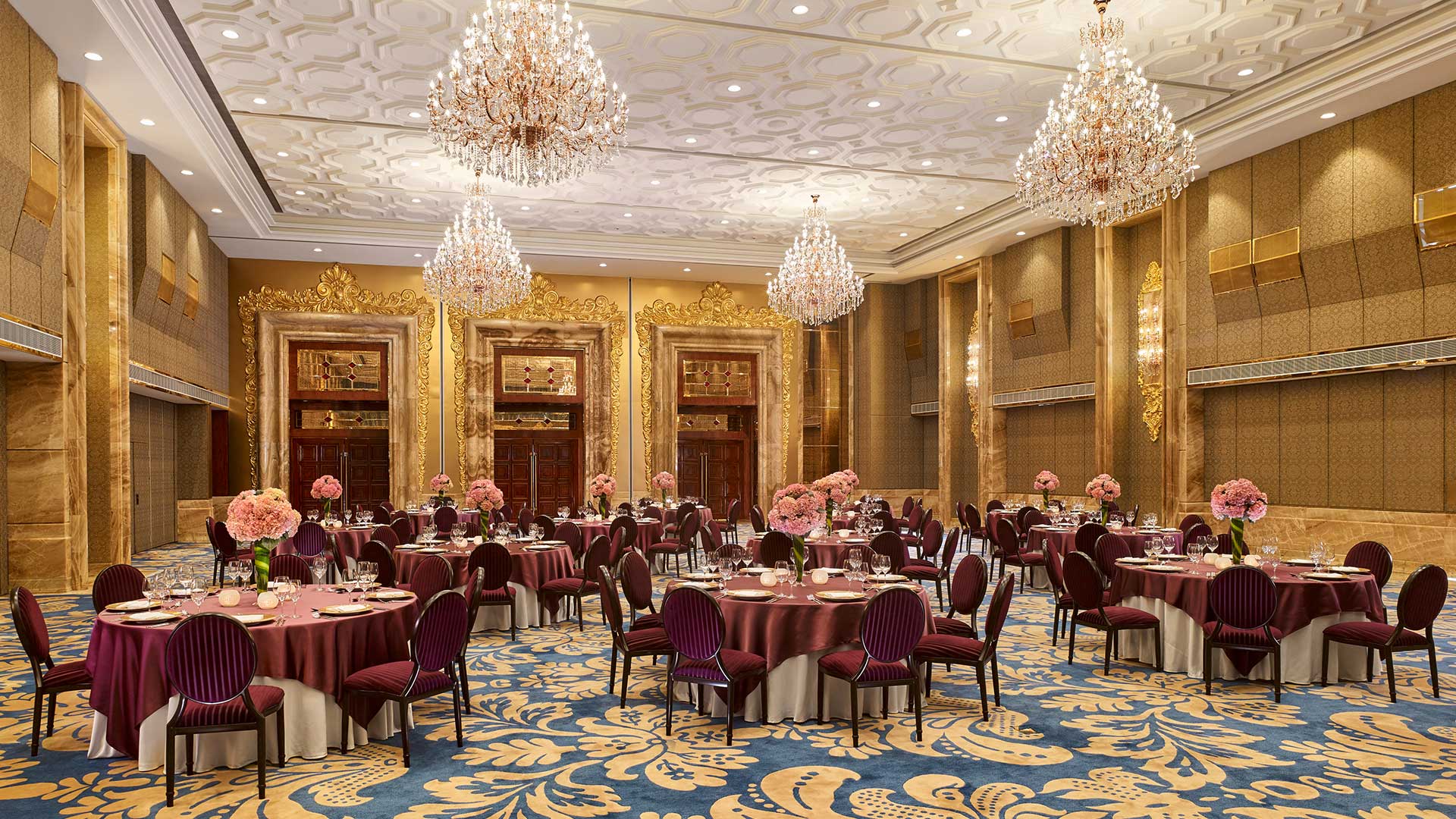 GLITZ & GLAMOUR
In the La Scala ballroom's foyer stands The Reverie Saigon's pièce de résistance, a 19th-century Bechstein grand piano that has been re-imagined and transformed by the Florentine company Baldi into an opulent masterpiece.
Dating back to 1895, the still-pitch-perfect instrument's original veneer has been refinished with precious malachite stone in a striking, Russian mosaic-style with chiseled, gilded bronze accents.
Never has a piano looked more glamorous.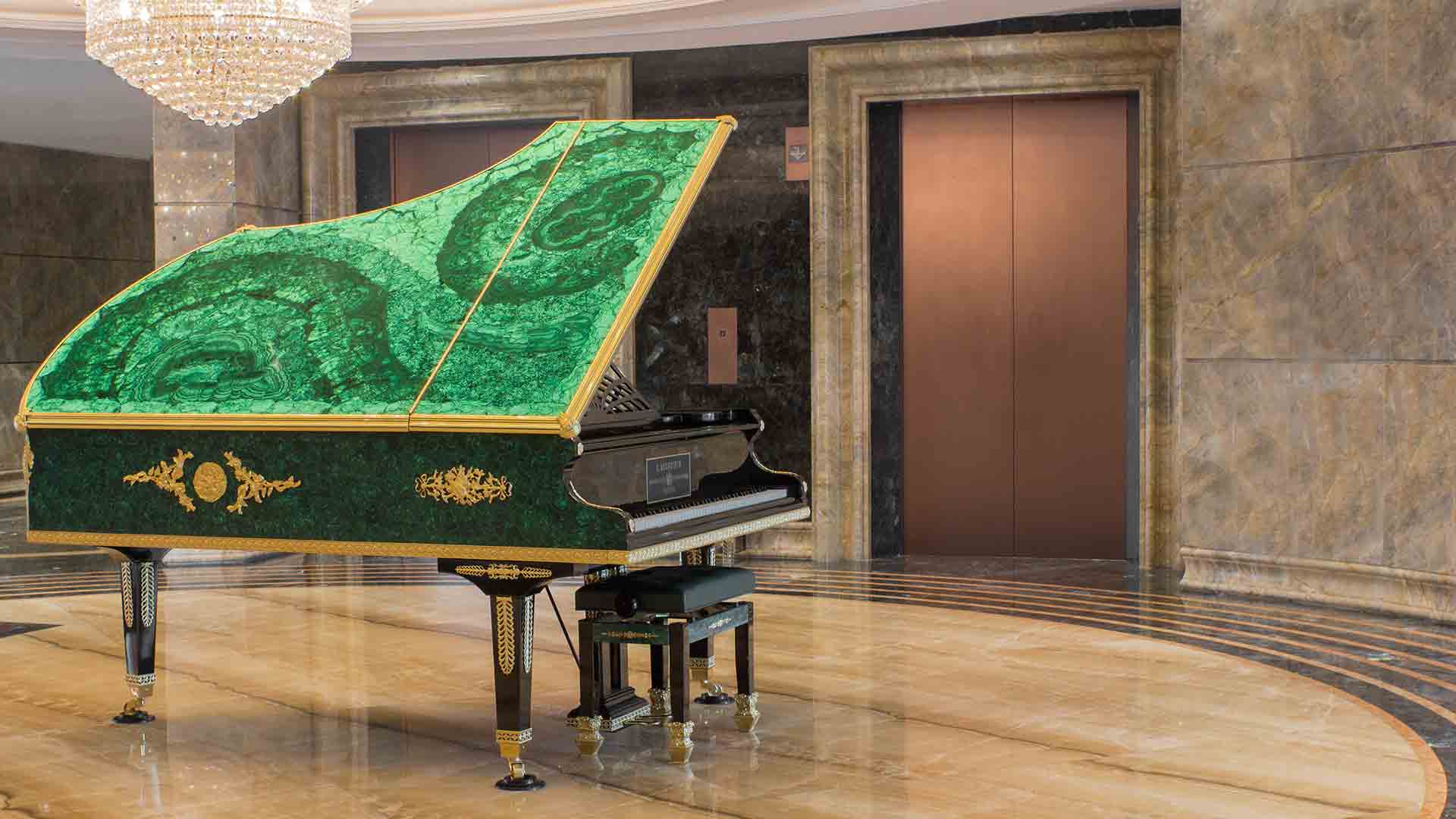 Room Specification
SIZE

LENGTH (M)

WIDTH (M)

HEIGHT (M)

AREA

PRE-FUNCTION

27.7

25.8

3

454.2

LA SCALA BALLROOM A

17.7

18.5

7.3

345

LA SCALA BALLROOM B

17.7

15.4

7.3

272.5

LA SCALA BALLROOM A + B

17.7

34.9

7.3

617

LA SCALA BALLROOM CORRIDOR

6.5

30

3

195

LA SCALA BALLROOM A + B + CORRIDOR

17.7 – 24.2

30 – 34.9

3 – 7.3

812
CAPACITY

CLASSROOM

THEATRE

U-SHAPE

BOARDROOM

HOLLOW SQUARE

ROUND TABLE

COCKTAIL

PRE-FUNCTION

300

LA SCALA BALLROOM A

189

240

48

56

56

160

200

LA SCALA BALLROOM B

126

200

40

50

50

120

150

LA SCALA BALLROOM A + B

315

600

120

140

140

350

550

LA SCALA BALLROOM CORRIDOR

120

100

LA SCALA BALLROOM A + B + CORRIDOR

430

700

450

700