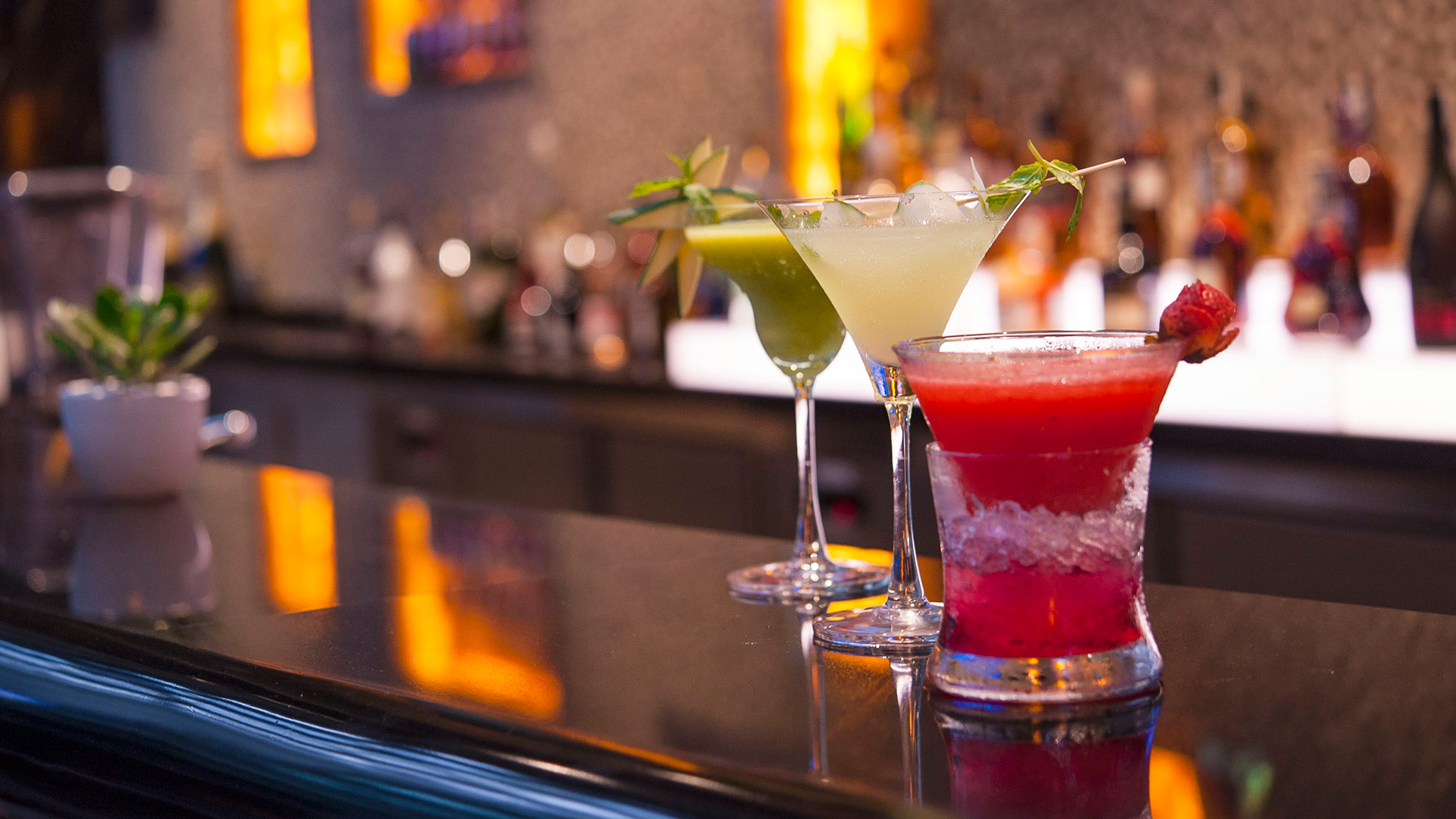 Saigon is synonymous with café culture, as you would expect from a country that is one of the largest coffee producers in the world.
There are thousands of coffee shops in the city, with something to meet everyone's tastes. From funky, hipster originals to chains with consistency you can rely on, here are some of our favourites;
CAFES
Saigon is synonymous with café culture, as you would expect from a country that is one of the largest coffee producers in the world.
There are thousands of coffee shops in the city, with something to meet everyone's tastes. From funky, hipster originals to chains with consistency you can rely on, here are some of our favourites.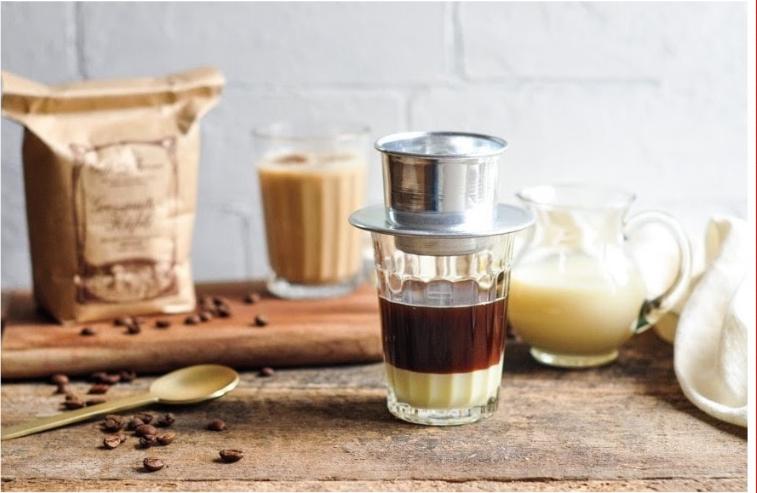 L'Usine Le Loi
For an amazing breakfast to start your day off right, visit L'Usine Le Loi. There's a boutique shop and gallery on the ground floor, but head upstairs to find their inviting cafe and restaurant. L'Usine has three locations around the city, and all of them are well known for their excellent menus and contemporary style.
You should also check out their location on Dong Khoi Street in one of the city's original art alleys.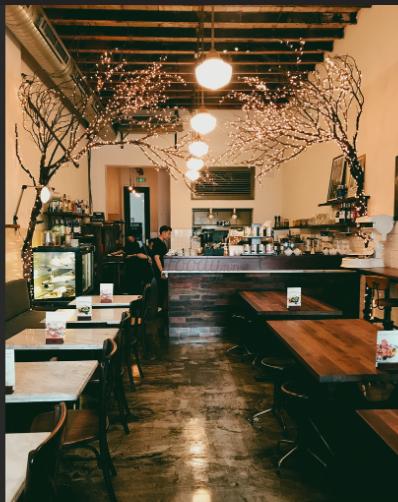 The Workshop Specialty Coffee
The Workshop's atmosphere is all about functionality. The decor feels industrial in a way, yet still fun and lively. It's the kind of place where you could spend all day being productive, which is exactly why they count many professionals as repeat customers.
They've struck a wonderful balance between business and pleasure, with great food and an impressive selection of specialty coffees.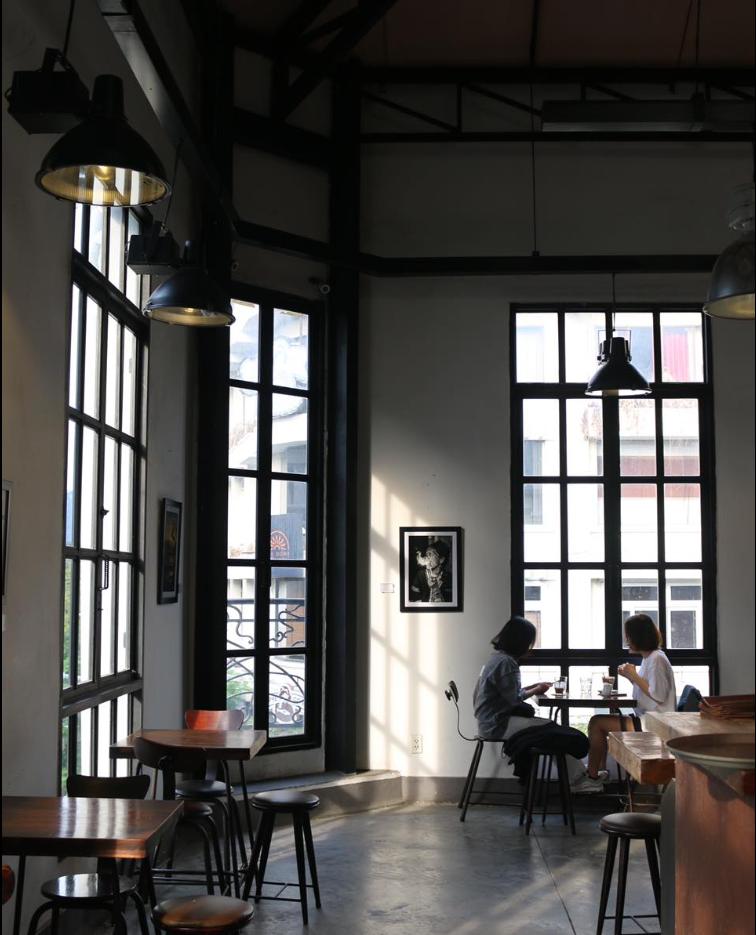 Shin Coffee
It's the quality and variety of the coffee that sets Shin Coffee apart from its many competitors. They're located in the heart of old Saigon, a short walk from the Bach Dang Pier, making them an easy choice for many office workers and tourists. If you've never had egg coffee, Shin Coffee is one of the few cafes in the city to offer this Vietnamese specialty.
They specialise in cold brew and also sell a range of coffee-making gear so you can make your own at home.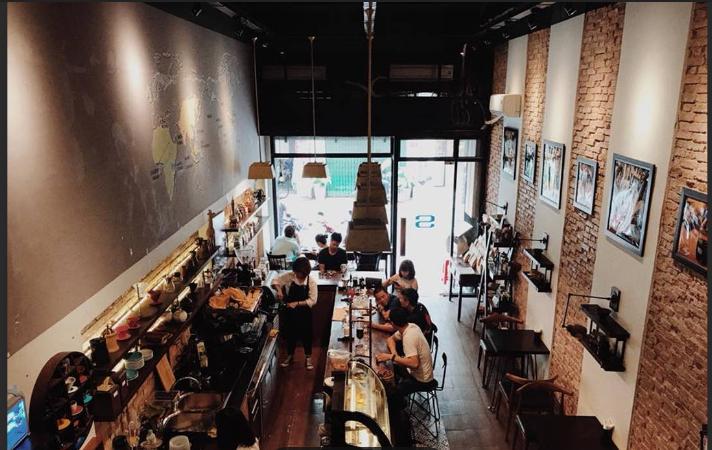 The Old Compass Cafe and Bar
Situated on the 3rd floor of an older-style building on Pasteur Street, The Old Compass Cafe and Bar is about as central as it gets in Ho Chi Minh City. It's difficult to put a label on this place because of all the different kinds of events they host. On any given night, you might find a live band or an academic giving a speech.
They're something of a cultural hub, with tasty food, quality coffee and all the wine you could ever want.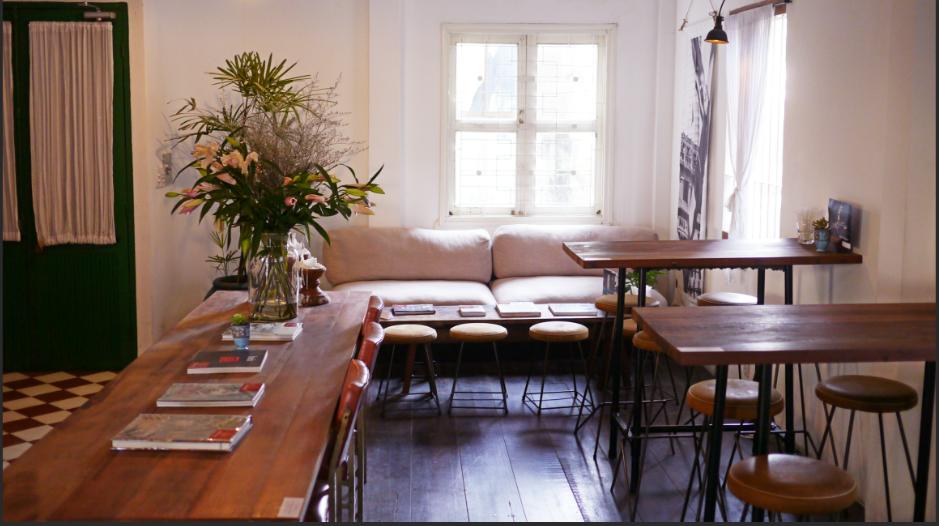 Cong Ca Phe
Cong Ca Phe is one of the most successful homegrown coffee chains in Vietnam. The brand opened its first branch in Hanoi but you can find a Cong Ca Phe in pretty much every major city in Vietnam now. Aside from serving good coffee, what we like most about this brand is its consistency.
Like Starbucks, you know exactly what to expect no matter which branch you go to. Cong Ca Phe is really known for is their ca phe cot dua or cold coconut coffee. Made with condensed and coconut milk, it's like a frozen coconut coffee slushie.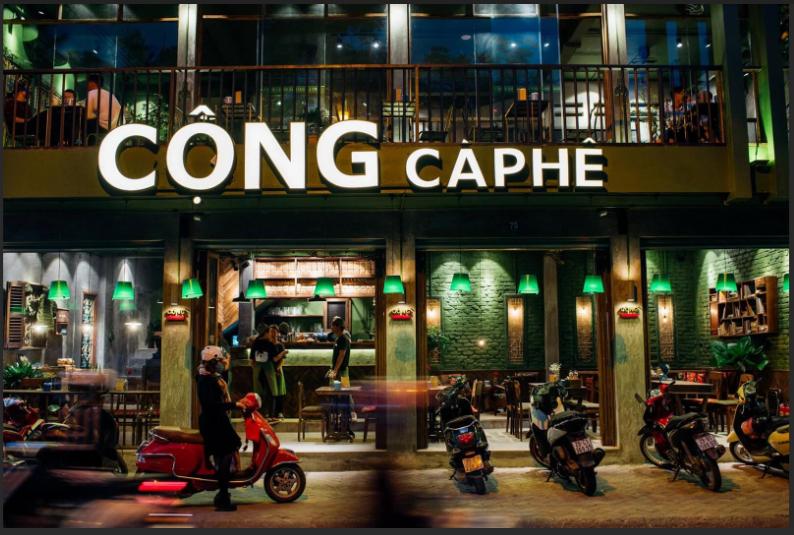 The Coffee House
The Coffee House is another popular chain in Vietnam. They currently have over a hundred outlets across the country but they started right here in Ho Chi Minh City. The branding isn't quite as charming or unique as Cong Ca Phe, but it's a lovely and equally popular chain that's considered one of the best Saigon cafes.
These larger coffee chains employ people who are proficient in English so ordering is never a problem.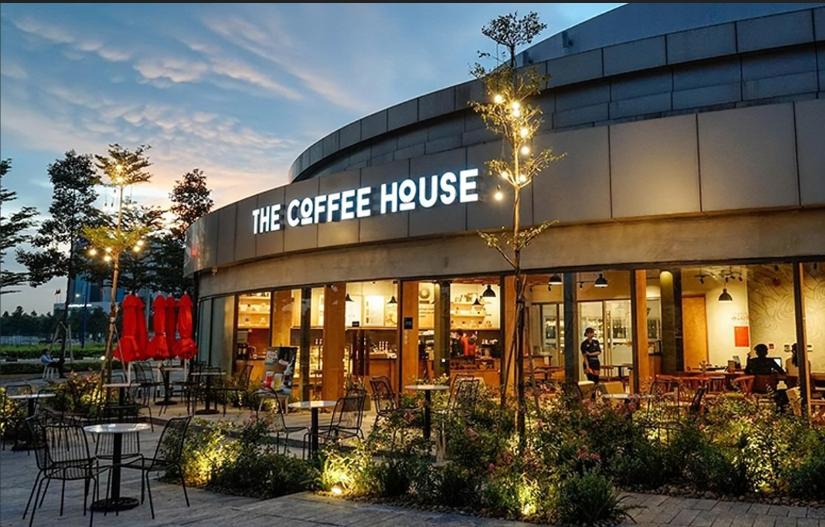 'Cafe Apartments'
Cafe Apartments are something almost unique to Saigon. They're old and perhaps even partially abandoned buildings that have been repurposed to house quirky and unique boutiques and cafes. The building on 42 Nguyen Hue Street did its rounds on social media so it's arguably the most well-known of these hidden apartment block cafes.
It's collectively called The Cafe Apartments and houses eight or nine floors of restaurants, bars, boutiques, and cafes. The building stands out not just because of all the colourful signs on its facade, but it seems to be the only non-modern building along this walking street. It looks even cooler at night with each of those apartment blocks lit up in different coloured lights.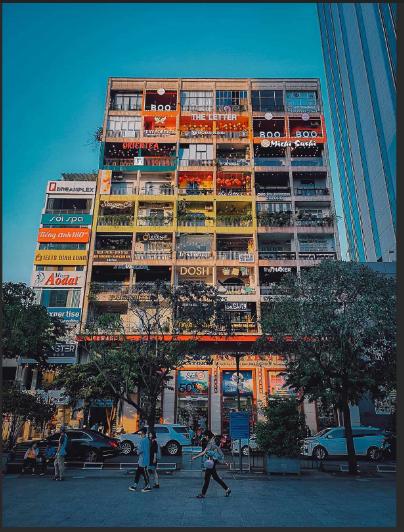 BARS
Bar culture in recent years has also seen exponential growth
With elegant western-style cocktail bars and dazzling clubs now scattered throughout the city, there is always a bustling nightlife to enjoy. Particularly in the downtown District 1 area, you will be spoiled for choice for your big night out.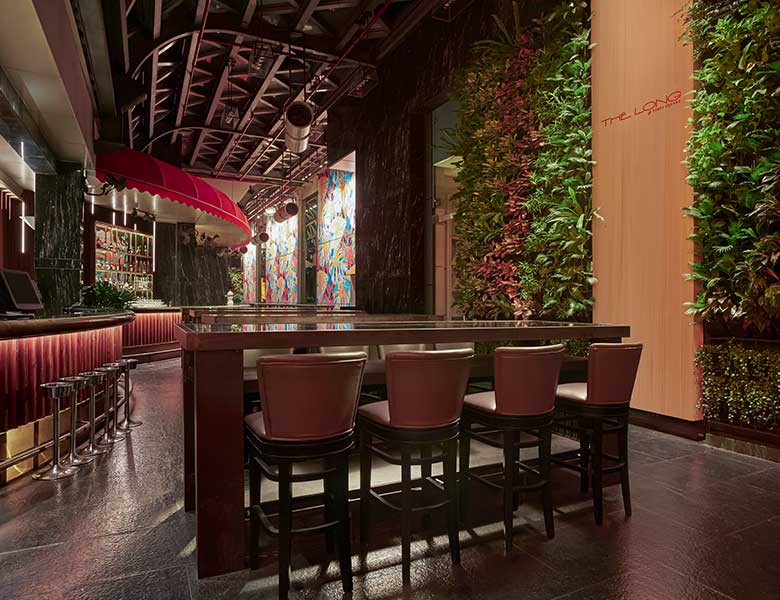 2 Lam Son Martini Bar
This legendary bar has been around for more than a decade but is still a hot spot not to miss whenever you visit Ho Chi Minh City. The service here is up to five-star hotel standard, as you would expect given its location in the Park Hyatt Saigon. Their signature cocktail since they've been open is the Christmas Mojito, a must-try cocktail as well as their huge range of drinks and snacks.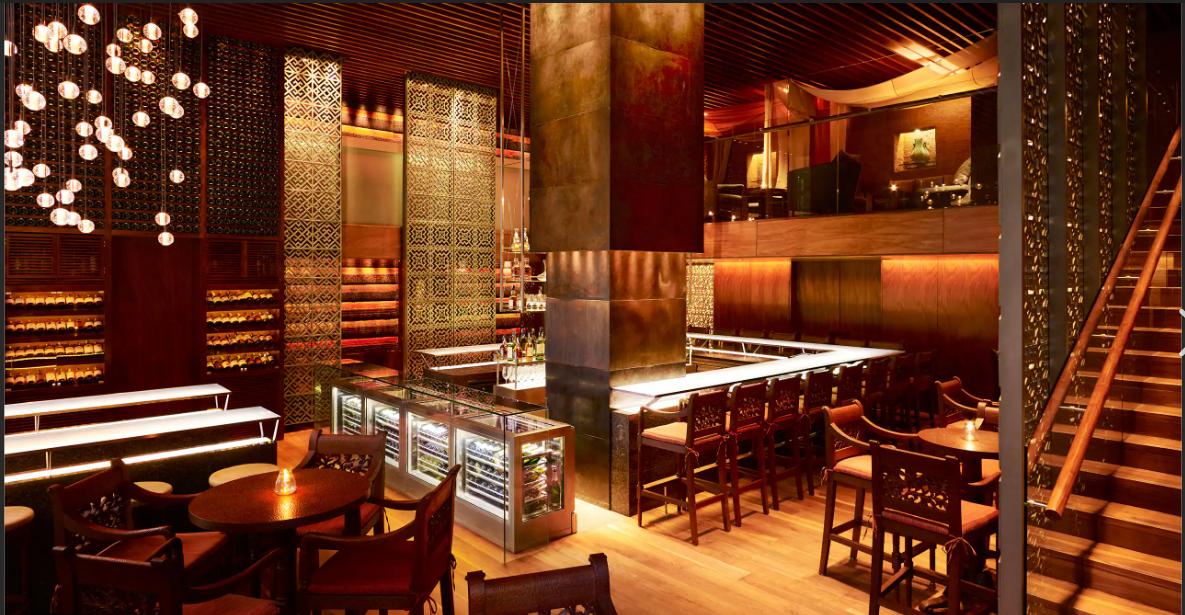 STIR
STIR is hidden on the first floor of an old and rusty apartment in an alley near the south gate of Ben Thanh Market – an iconic landmark of Ho Chi Minh City. STIR's interior brings you back to the 1960s and 70s of Vietnam with its Indochine theme with a touch of modern life.
The cocktails here are fully inspired by traditional and local Vietnamese street drinks such as nuoc sam (local homemade herbal tea), nuoc mia (fresh-pressed sugarcane juice) and tau hu da (iced tofu sweet soup). Their staff here are skilful, friendly and humble.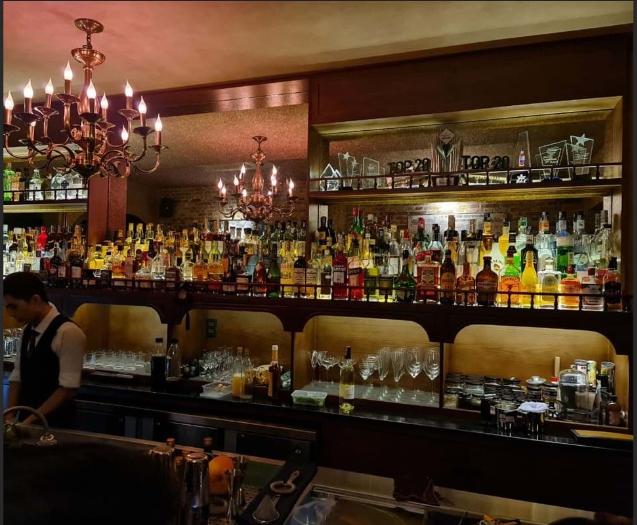 Lozzi
Lozzi is one of the many bars popping up on Binh Thanh's Pham Viet Chanh. It's small, but that adds to the cozy and welcoming vibe. They change their by-the-glass wines daily, and the team usually asks you about your preferences before making a suggestion, perfect for the inquisitive and inexperienced. Lozzi is the ideal date spot for true oenophiles, a place to indulge without the snootiness of most wine bars. Run by the cutest Japanese couple, this place is truly special and well worth the short trip from downtown.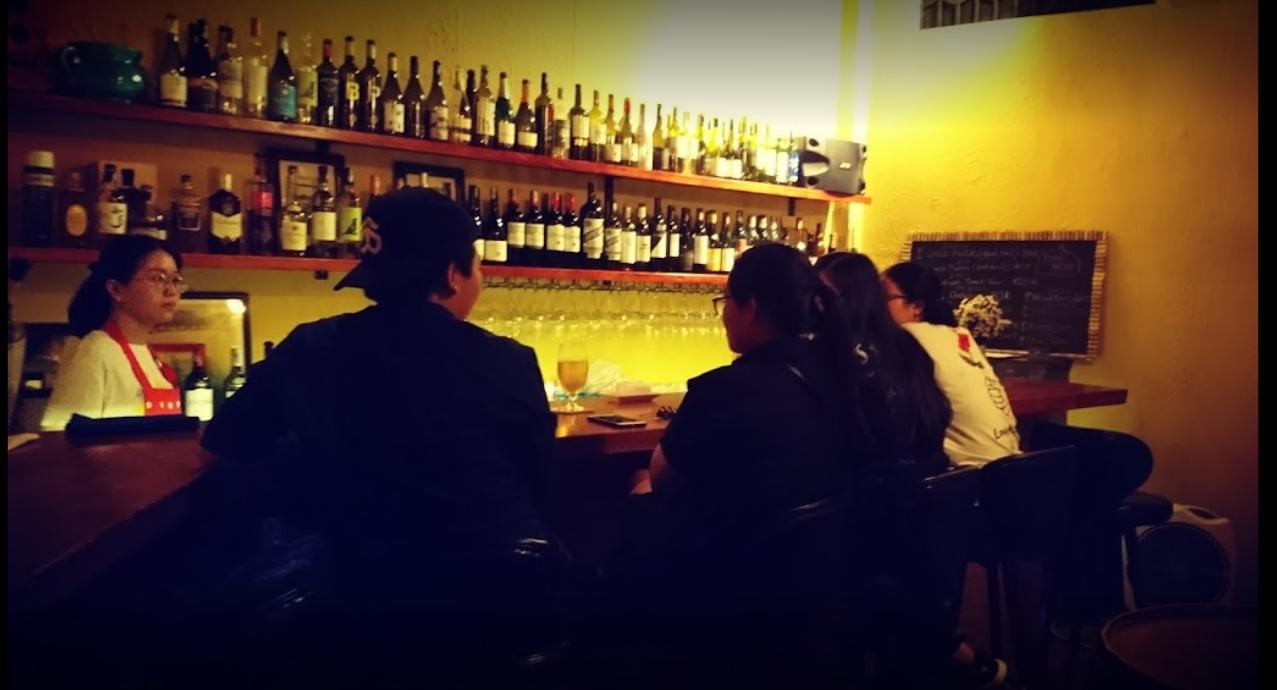 Yugen Bar
Located in an alley of District 1, Yugen has a classy Japanese-inspired vibe, making you feel like you are entering a well-known bar in Ginza, Tokyo. Yugen has skilled and talented bartenders, especially the owner Dat Nguyen. He can make surprisingly creative modern classic cocktails, but he is also well-known for his master skills in delivering classic drinks.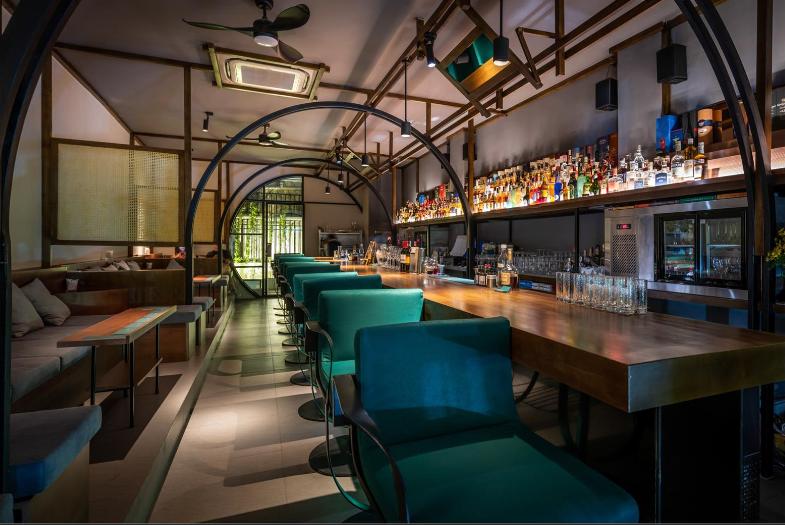 Chill Sky Bar
Chill Sky Bar opened in 2011 and was the very first high-end sky bar in Vietnam. They started the trend of roof-top bars and a new way for people to enjoy cocktails. After more than a decade, they are still going strong and are crowded and noisy as the tourists and locals alike come for the cool vibe, great views and to take photographs.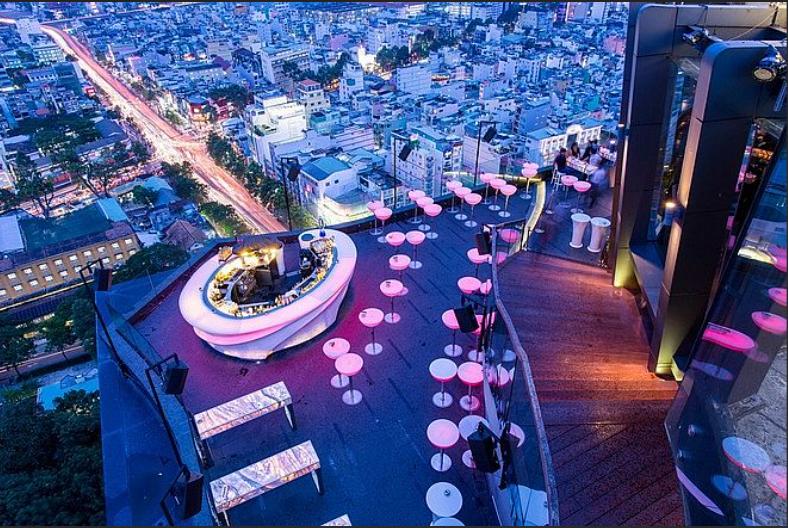 Glow Rooftop Lounge
Perched on top of the President Place building in the heart of Ho Chi Minh, Glow Rooftop Lounge is a vibrant and stylish rooftop bar, perfect for mixing great cocktails with fantastic views. Usually open daily from 5.30 pm, you should visit early for a more relaxing vibe, sunset views and enjoy exquisite and well-crafted signature cocktails. Later on, the rooftop turns more and more into a vibrant club lounge, with live DJs and a larger crowd enjoying the great atmosphere.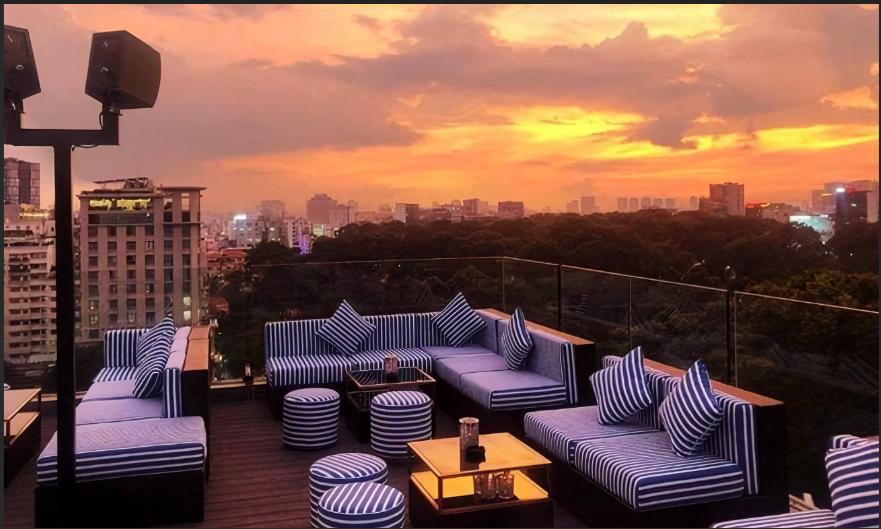 Rogue Saigon
Found on the upper floors of an old building in the heart of Ho Chi Minh City, Rogue Saigon is a hidden gem to enjoy the best of vibes, craft beers and burgers. Set over several levels, the industrial and bare-brick venue comes with two rooftop terraces, where you can enjoy fantastic views of Saigon's skyline. With a focus on the city's new and booming craft beer scene, Rogue Saigon comes equipped with 20 taps, as well as plenty of seasonal bottles, but also offers a range of cocktails, shooters and juicy burgers.