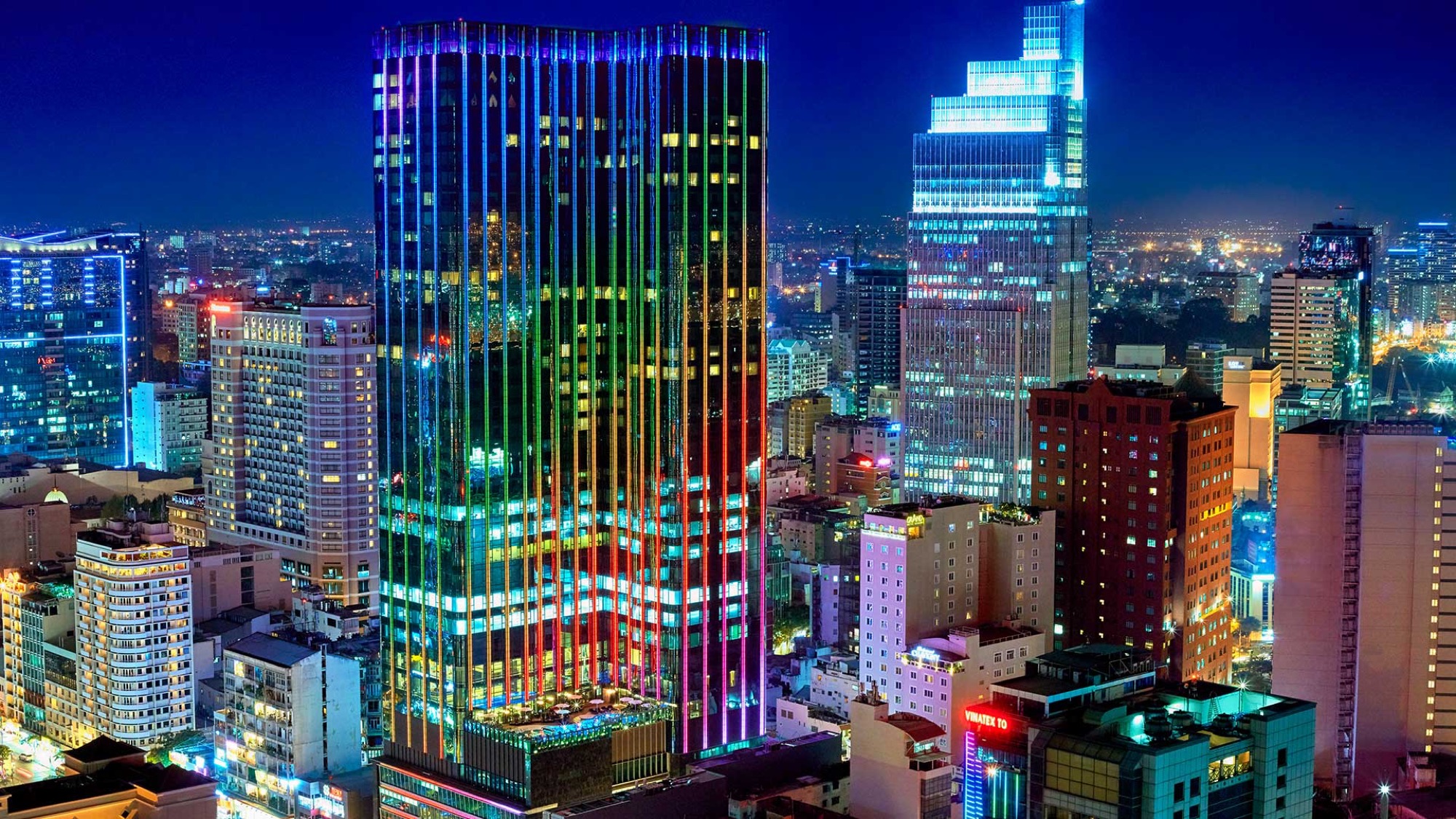 Ho Chi Minh City, often referred to as Saigon, is the largest city in Vietnam and therefore the first point of contact with this country for many travellers.
Ho Chi Minh City is chaotic, noisy, hot and just a bit crazy. If you are for the first time in Ho Chi Minh City, it is most probably overwhelming and you will need some tips on things to do in Ho Chi Minh City or for some activities to get the most out of your stay.
We hope the following (if very incomplete) guide helps point the way to enjoy some of what makes this place so special.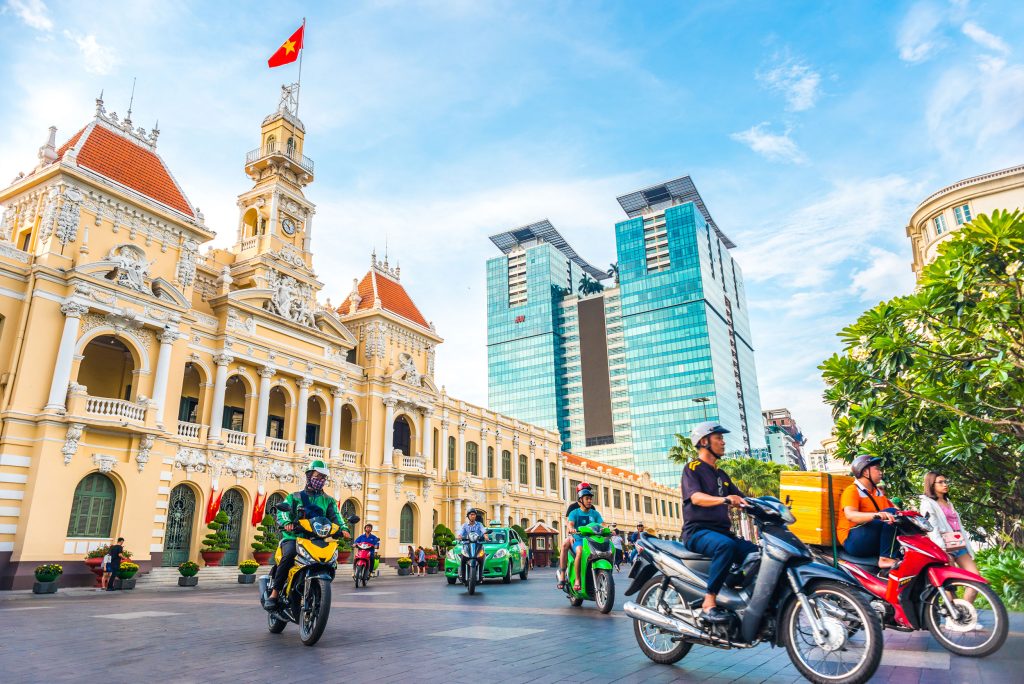 HISTORY
Ho Chi Minh City has seen many name changes in its history.
Originally called Prey Nokor (Forest City) or Preah Reach Nokor (Royal City), it was a small fishing village of the Khmer people and part of the Kingdom of Cambodia.
The Vietnamese first moved into the region in the 17th century and gave it the name Gia Dinh. Relations with France began in the 18th century when French traders and missionaries settled in the area. In 1859 the town was captured by the French, and in 1862 it was ceded to France by the Vietnamese emperor Tu Duc and renamed Saigon.
As the capital of Cochinchina, Saigon was transformed into a major port city and a metropolitan centre of beautiful villas, imposing public buildings, and well-paved, tree-lined boulevards. Railway lines running north and south of the city were constructed, and Saigon became the principal collecting point for the export of rice grown in the Mekong River delta.
With the end of the Vietnam War in 1975, the city was renamed after the communist government's first leader, Ho Chi Minh. Today, it is known internationally as Ho Chi Minh City (HCMC) but parts of the city, particularly District 1, are still informally called Saigon.
* Photo source: Internet
SEASONS
Unlike Hanoi in the north which sees climate changes akin to the four seasons, Saigon only has two seasons – dry (Dec-Apr) and wet (May-Nov).
It stays warm throughout the year with an average temperature of about 28°C (82°F).
Weather-wise, December to March is the best time to visit Ho Chi Minh City. The skies are clear, temperatures are relatively mild, and humidity is at its lowest.
DRY SEASON: Ho Chi Minh City's dry season is from December to April. It's generally viewed as the best time of the year to visit Saigon. Vietnam is largely a Buddhist country but they do celebrate Christmas and New Year, making December to January a festive time to visit the city.
WET SEASON: The wet season in Saigon is from May until November. Humidity is at its highest and tropical storms are more frequent. Unless you like rainy and humid weather, then it's probably best to go during the dry season.
* Photo source: Internet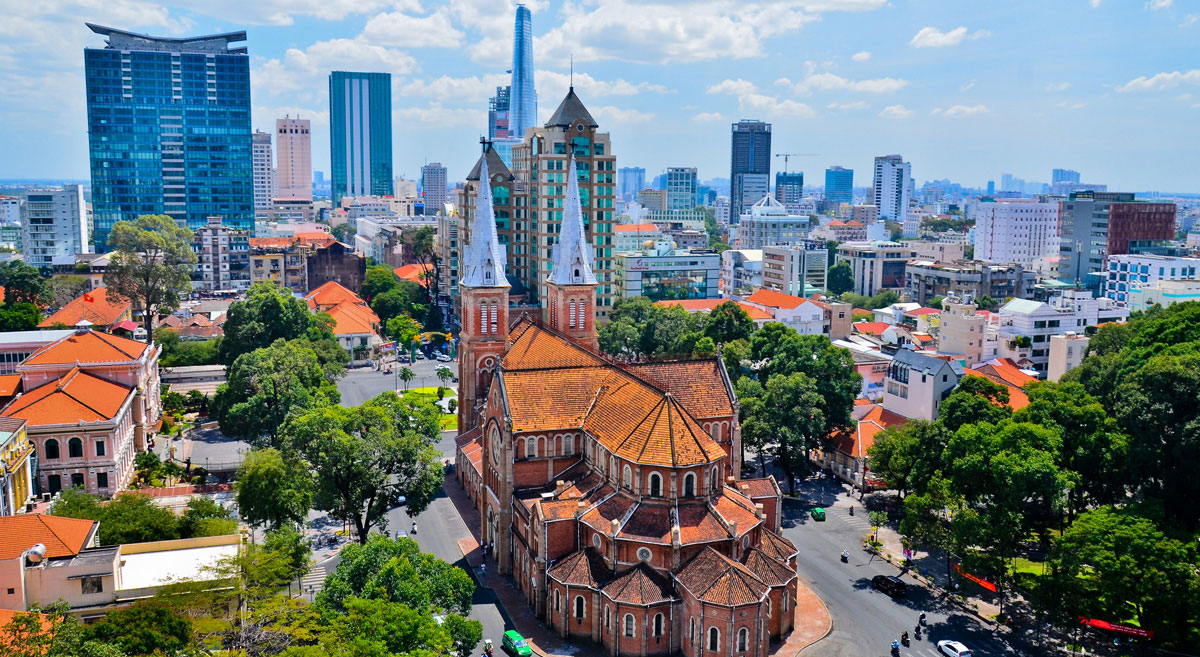 Tours
Ho Chi Minh City Red Bus Sightseeing Tour
Explore Ho Chi Minh City at your leisure with this 1-hour Ho Chi Minh City Bus Tour, covering the length and breadth of the city. The convenient double-decker, open-topped buses give you the flexibility to plan your own itinerary and operate on a route that covers all the top Ho Chi Minh City attractions.
Enjoy a complete loop around the city for an hour and pass all the major Ho Chi Minh City attractions. You may hop off at any of the designated stops and explore the area at your leisure. On the bus, enjoy audio commentary offered in multiple languages and free WiFi. The package also includes a free guidebook with maps, recommendations and schedules.
* Photo source: Internet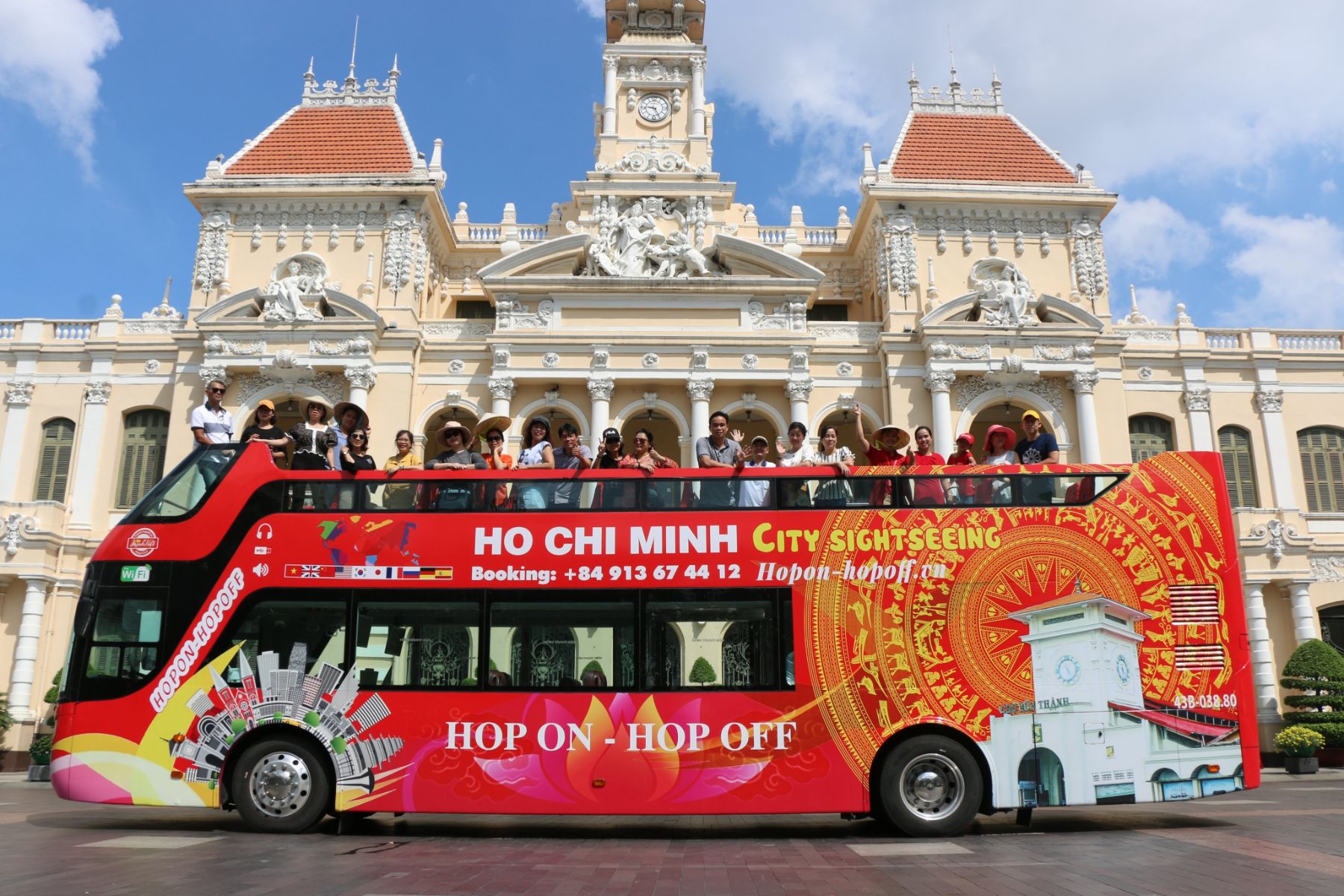 Vespa Adventures
Are you ready for "The Ride Of Your Life"? Luxury meets adventure on all of the all-inclusive Vespa tours. Meet the people, see the culture, and taste the authentic flavours of bustling Saigon, all on the back of a vintage Vespa. Get off the beaten path and see how a local lives in Vietnam, experience nightlife with a tour guide who feels like an old friend, and even take 4 or 7-day trips throughout Southern Vietnam. To make your holiday memorable, don't just take a tour… take an adventure.
* Photo source: Internet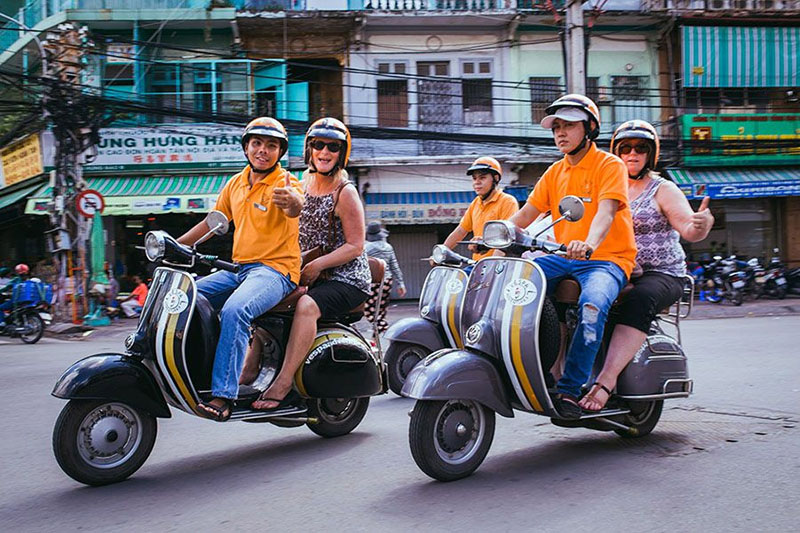 Les Rives
The pioneer in providing luxury Saigon River tours, Les Rives makes their guest's comfort, enjoyment and safety their top priorities. The fleet will cruise to hidden destinations in southern Vietnam, taking you on half-day and one-day Saigon River tours to discover little-known gems and exotic locales, all just a short ride from the bustling streets of Ho Chi Minh City. Prepare to travel through the winding canals of the Mekong Delta, the UNESCO-listed Can Gio Biosphere Reserve or the intricate tunnel systems of Cu Chi. Whichever route you take, you will quickly uncover this beautiful country's warm spirit, welcoming lush nature and rich history.
Les Rives does not offer coach tours, but rather luxury Saigon River tours by speedboat. It explores areas inaccessible by road, investing months of every year into discovering new backwaters and forging new relationships with local people to ensure you enjoy a unique, authentic and personalized experience.
* Photo source: Internet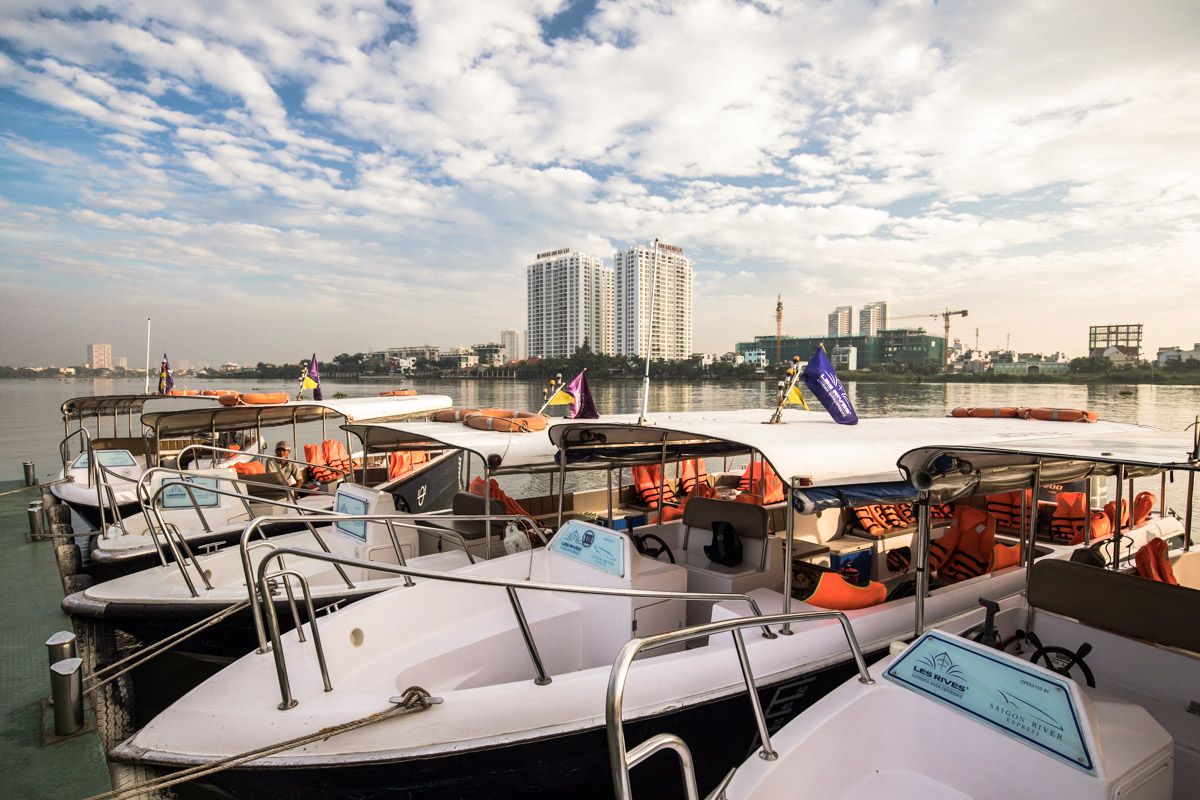 Jeep Tour Saigon By Night
Explore Ho Chi Minh City when the crowds have dispersed and temperatures have cooled on a private tour of the city by open-air Jeep. Ideal for first-time visitors, this experience promises the undivided attention of your guide and reveals parts of the metropolis that you may otherwise have missed.
* Photo source: Internet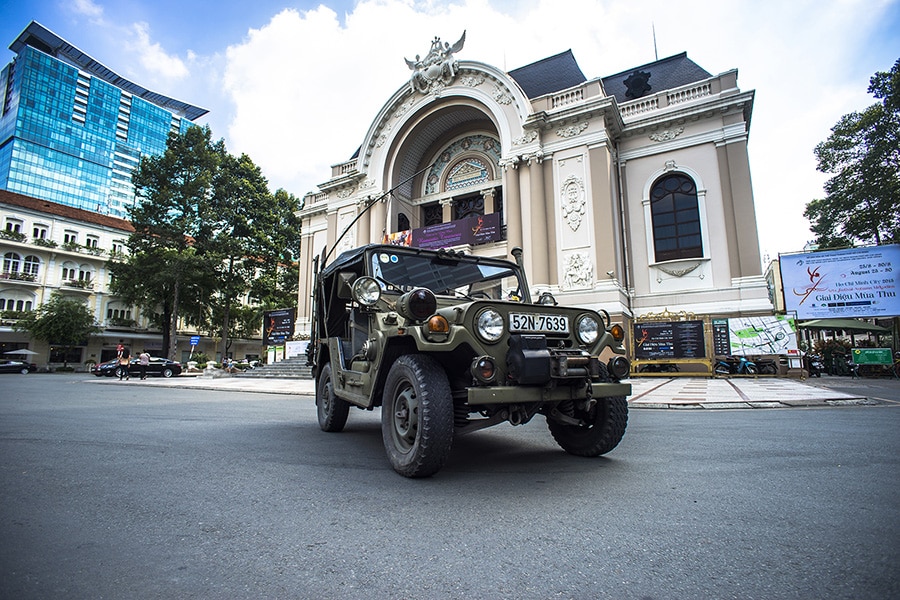 EXPERIENCES
Ben Thanh Market
A visit to Ho Chi Minh City is not complete without a few hours spent shopping at Ben Thanh Market. One can find everything from cheap clothes, textiles, souvenirs, electronics, and accessories to the best of Vietnamese street food. During the daytime, the market sells fresh produce and groceries but the evenings are filled with enticing scents of wok-fried noodles and barbecued meat.
* Photo source: Internet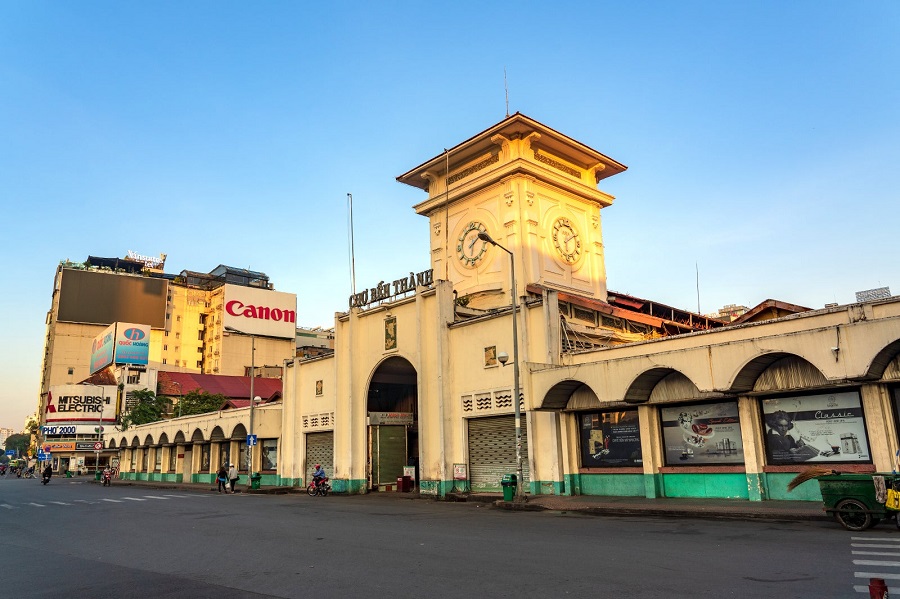 Reunification Palace
No one visits Vietnam and leaves without taking a look at the Reunification Palace. The palace is associated with the tank that crashed through its gates and ended the American War in 1975. The palace seems to have frozen in time since and features the same antique furniture and telecommunication devices that were used then. A tour of Vietnam is incomplete without a visit to this historical monument, also known as the Independence palace.
* Photo source: Internet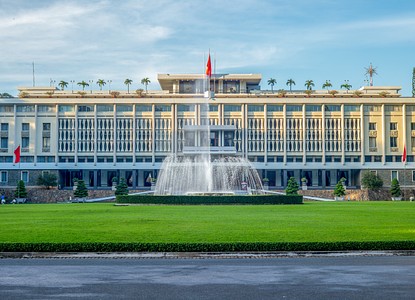 Notre Dame Cathedral
The most famous religious landmark in the city, the Notre Dame Cathedral was constructed by French colonists between 1863 and 1880. The cathedral features Romanesque architectural features, with a distinct red-brick aspect, stained glass windows and twin bell towers measuring 58 metres. A statue of the Virgin Mary stands tall in front of the church.
* Photo source: Internet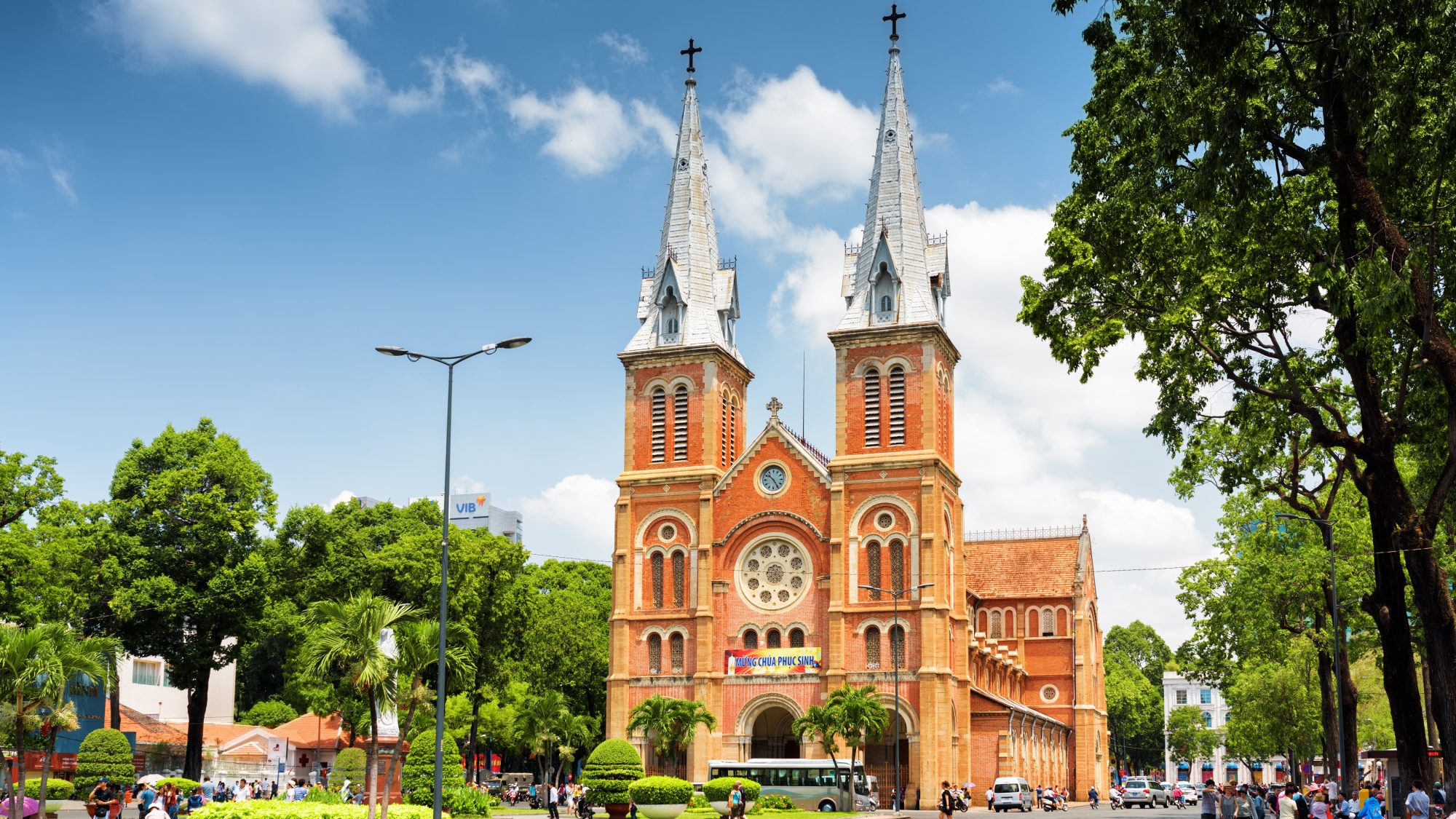 Saigon Opera House
Saigon Opera House is a beautiful venue to enjoy some of the best artistic performances in the country. Also known as the Municipal theatre, the building is a great example of French Colonial architecture and looks especially beautiful in the evenings when it is lit up by soft lights. Ballet, classical music, concerts and traditional plays are all performed here.
* Photo source: Internet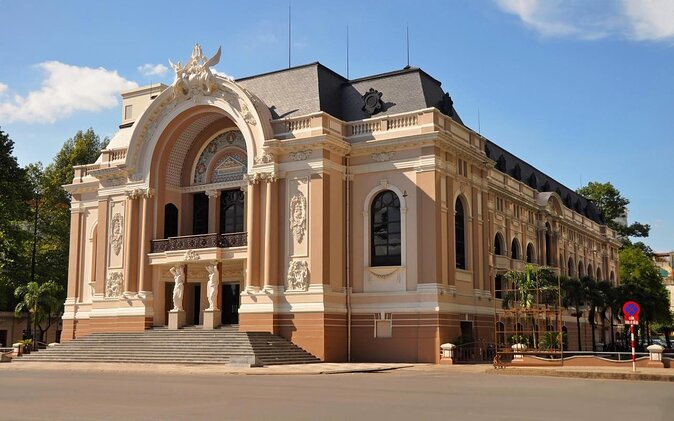 Bitexco Financial Tower (Saigon Skydeck)
Bitexco Financial Tower is one of the most famous skyscrapers in Ho Chi Minh City and the fourth tallest building in the country. The 262-metre structure is inspired by the shape of a lotus and boasts top-notch facilities such as entertainment, office, retail and fine dining. Saigon Skydeck is an observation deck located on the 49th floor and offers a stunning 360-degree view of the city.
* Photo source: Internet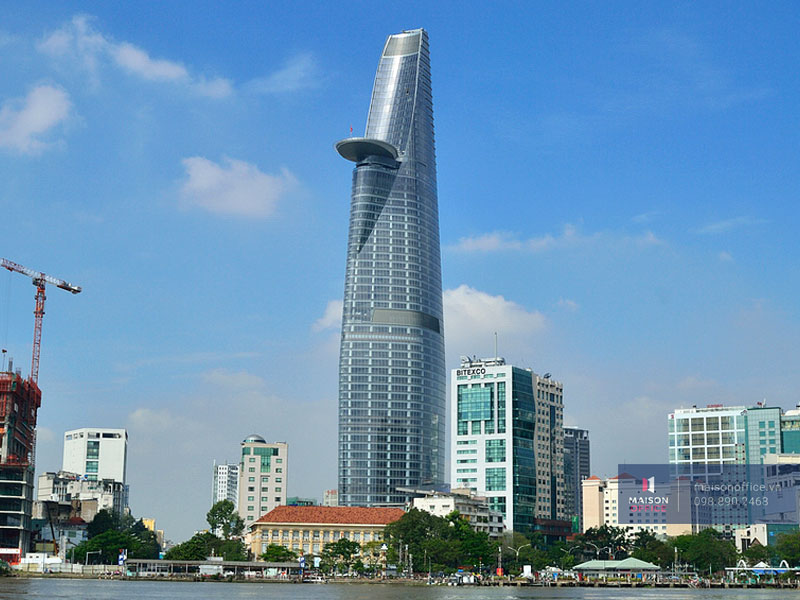 Saigon River
The most iconic landmark of Ho Chi Minh City, Saigon River offers a glimpse into the various facets of Vietnam like no place else. A cruise or boat ride on the soothing river will take you around the village life, underground military tunnels, stunning skyscrapers and local life in the Mekong Delta.
* Photo source: Internet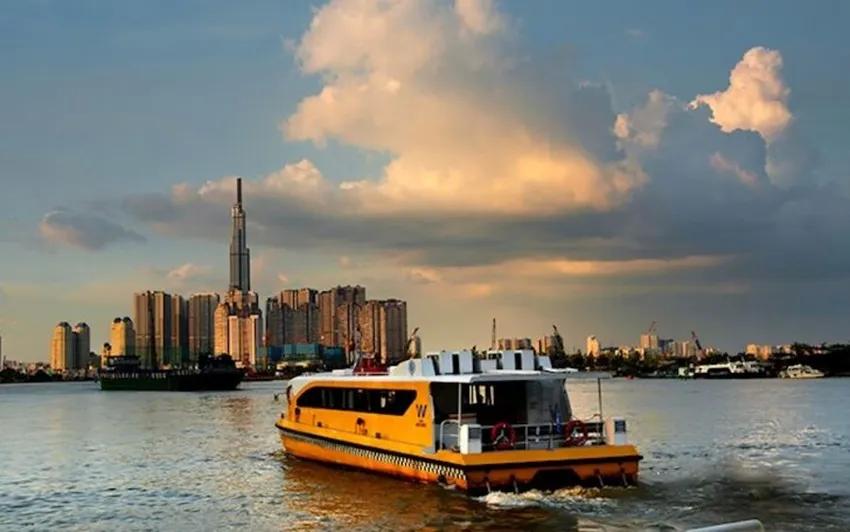 Dong Khoi Street
The city's most stylish boulevard, Dong Khoi Street combines the best of both worlds – French colonial architecture stands next to posh skyscrapers with international brands. Begin walking from the banks of the Saigon River and you will cross the Central Post Office, the Opera House and the Notre Dame Cathedral. Interspersed between them are trendy boutiques, cafes, and high-end restaurants.
* Photo source: Internet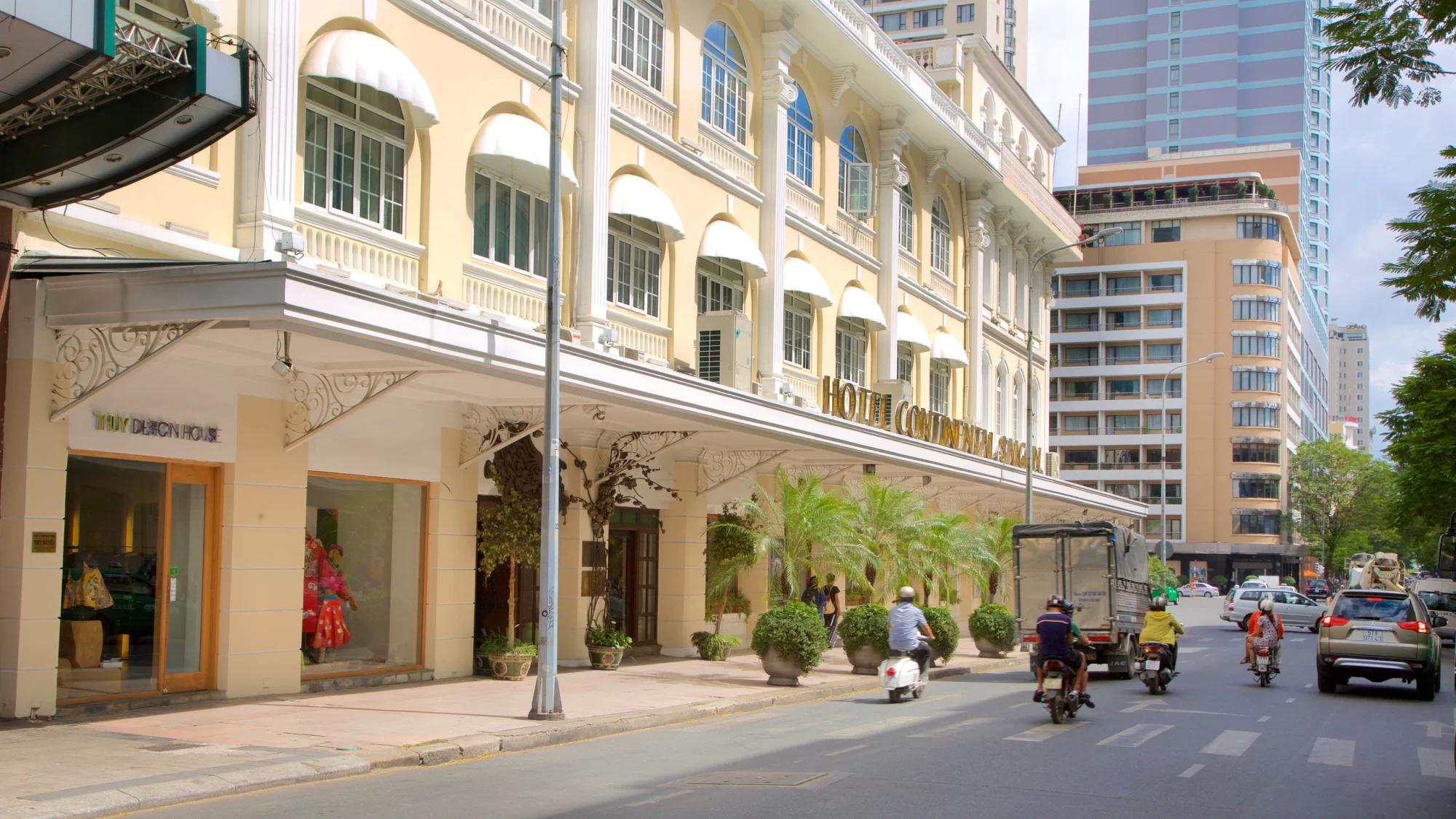 TRANSPORT
Taxis
Taxis start at around 12,000 VND for the first kilometre and 10,000 VND per kilometre thereafter. Grabbing a taxi from the airport to the centre of the city should take about 30 minutes and costs about 200,000-330,000 VND. Do not take unmetered taxis!
Ridesharing
Grab is Asia's answer to Uber. It works the same way: you hire a local to take you somewhere via the app, and you can pay via the app or in cash. It's often more affordable than a regular taxi too.
* Photo source: Internet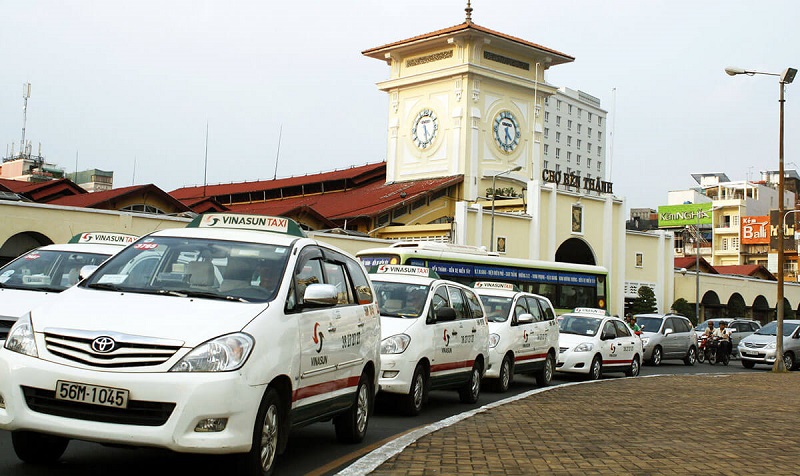 Cyclo
Cyclos are like tuk-tuks, except they run completely on manpower. Because cyclos are slow-moving and often a nuisance in traffic, many roads in Ho Chi Minh City are entirely closed off to them. If you choose to go this route, your driver may have to navigate around prohibited roads and may not be able to drop you off right at your address. Because of this, I do not recommend cyclos.
Bicycle
A common way to get around the city is by bicycle, which you can ride easily since the city is so flat. You can rent a bike for about 130,000 VND per day. Just a note of caution: traffic in Ho Chi Minh can be intense, so if you're not an experienced cyclist, you may want to skip this option.
* Photo source: Internet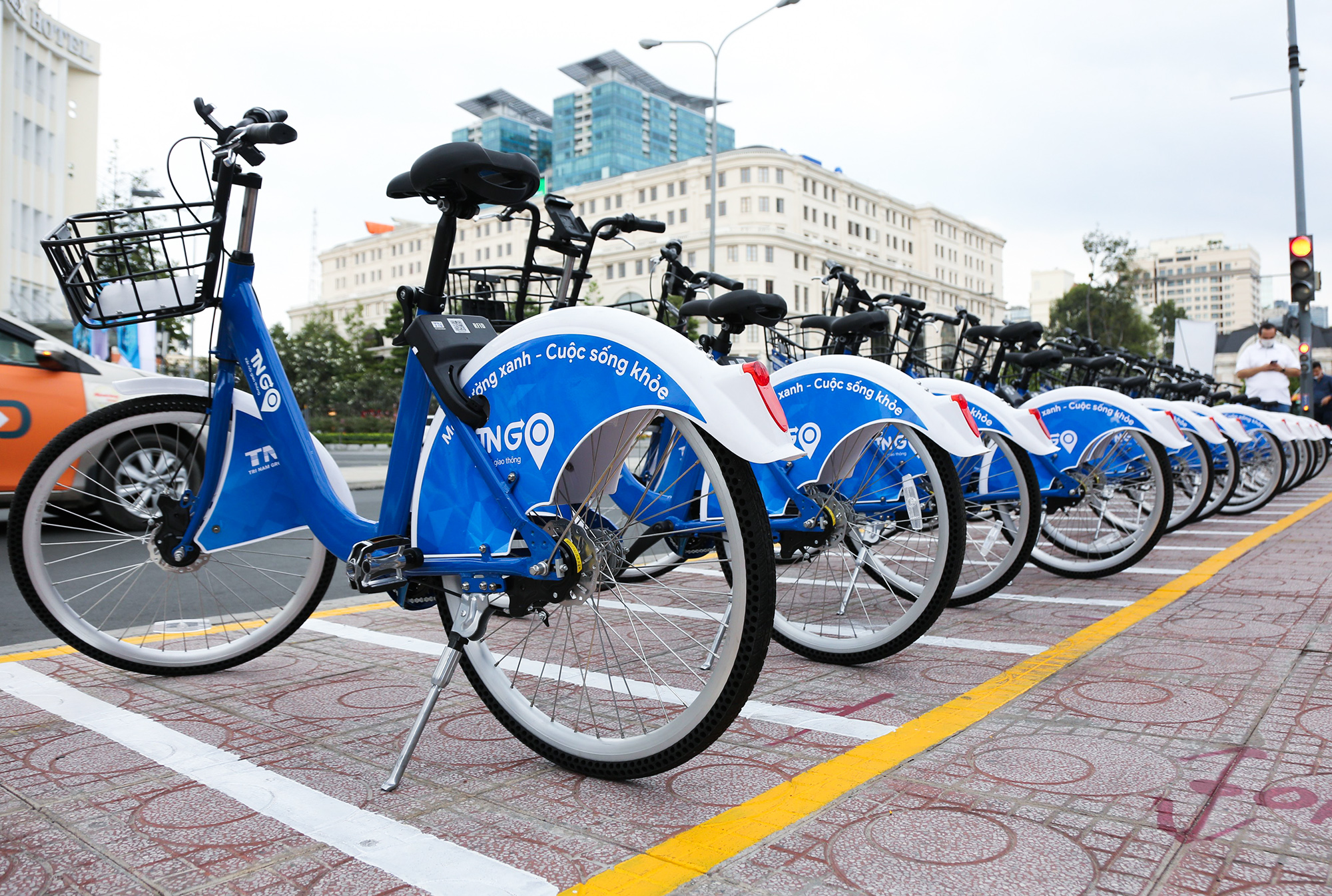 Public transportation
Ho Chi Minh City has over 100 different bus routes, and you can reach all major tourist destinations this way. They're safe and affordable, costing between 3,500-10,000 VND depending on the distance. You'll pay the driver in cash as you get on the bus. However, if you're going a short distance, this isn't the most practical way to travel, as traffic congestion is very high in this city so it's slow to get around.
* Photo source: Internet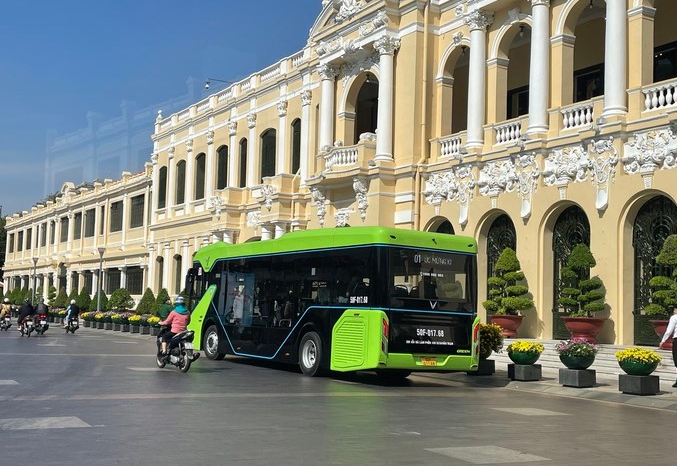 Etiquette
Vietnam is known for its diverse culture and fun-loving people. Divided into three distinct regions, this long strip of country is a goldmine of stories and traditions. If you're coming to Vietnam for the first time, a basic knowledge of the local customs can help you engage with the people you'll meet in a friendly, positive way. Here are eight top tips to get you started.
* Photo source: Internet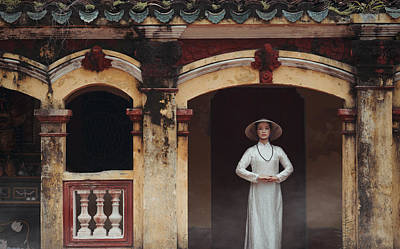 Practice the art of saving face
The idea of "saving face" has long been an important part of life in Vietnam. Most Vietnamese will avoid public displays that could compromise their reputation. As a general rule, keep your cool and avoid loud arguments, making a scene, berating others for mistakes, or pointing out anything that may cause the locals to feel shamed.
Vietnamese dislike public displays of affection, and men and women often do not touch in front of others. Try to respect the local sentiment by keeping public displays of affection to a minimum.
* Photo source: Internet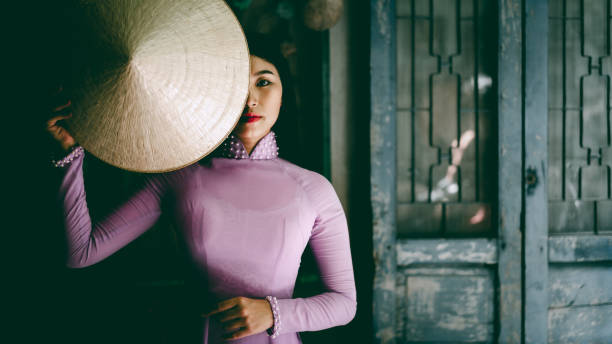 Take care when visiting temples or homes
When you enter someone's house, take your shoes off just outside the door. Vietnamese families keep altars in their shops and homes, including some at ground level: Don't step over these ground altars or walk around directly in front of them.
When visiting temples, wear modest clothing and always remove your shoes and hat. You can carry shoes with you, but just don't wear them on your feet. When visiting a family home, bring a box of biscuits or cake, fruit, flowers or soft drinks as a gift — never bring anything black. Greet the older members of a family first, shake hands with your right hand and offer plenty of smiles to everyone
* Photo source: Internet!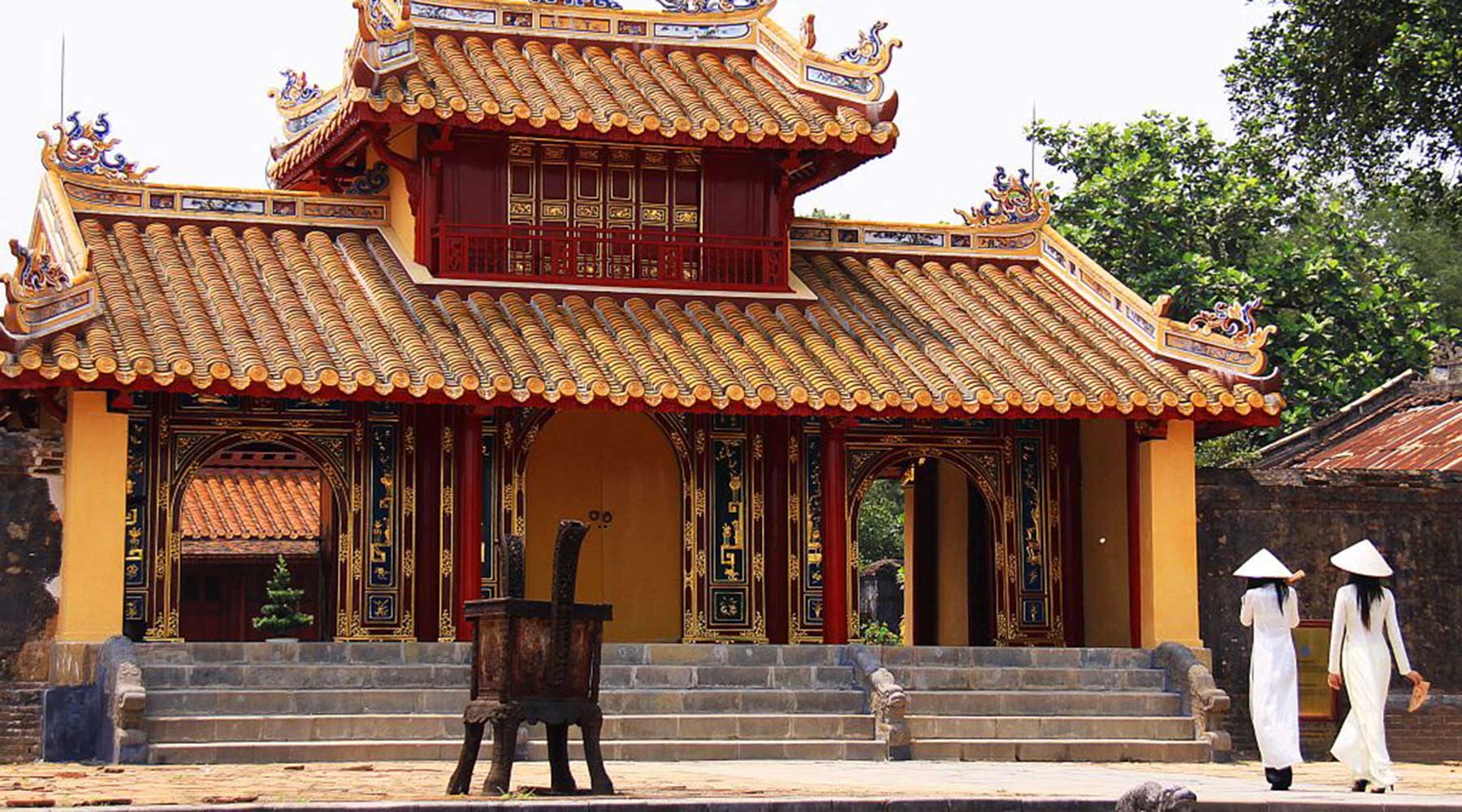 Ask before taking photographs
There are so many beautiful photo opportunities in Vietnam and most people will be fine with you taking their photo, but respect their privacy and always ask before you lift your camera. Taking photos this way offers the same level of respect to your subjects as you would apply to yourself, and it can be a unique and fascinating opportunity to learn a bit about someone's life.
* Photo source: Internet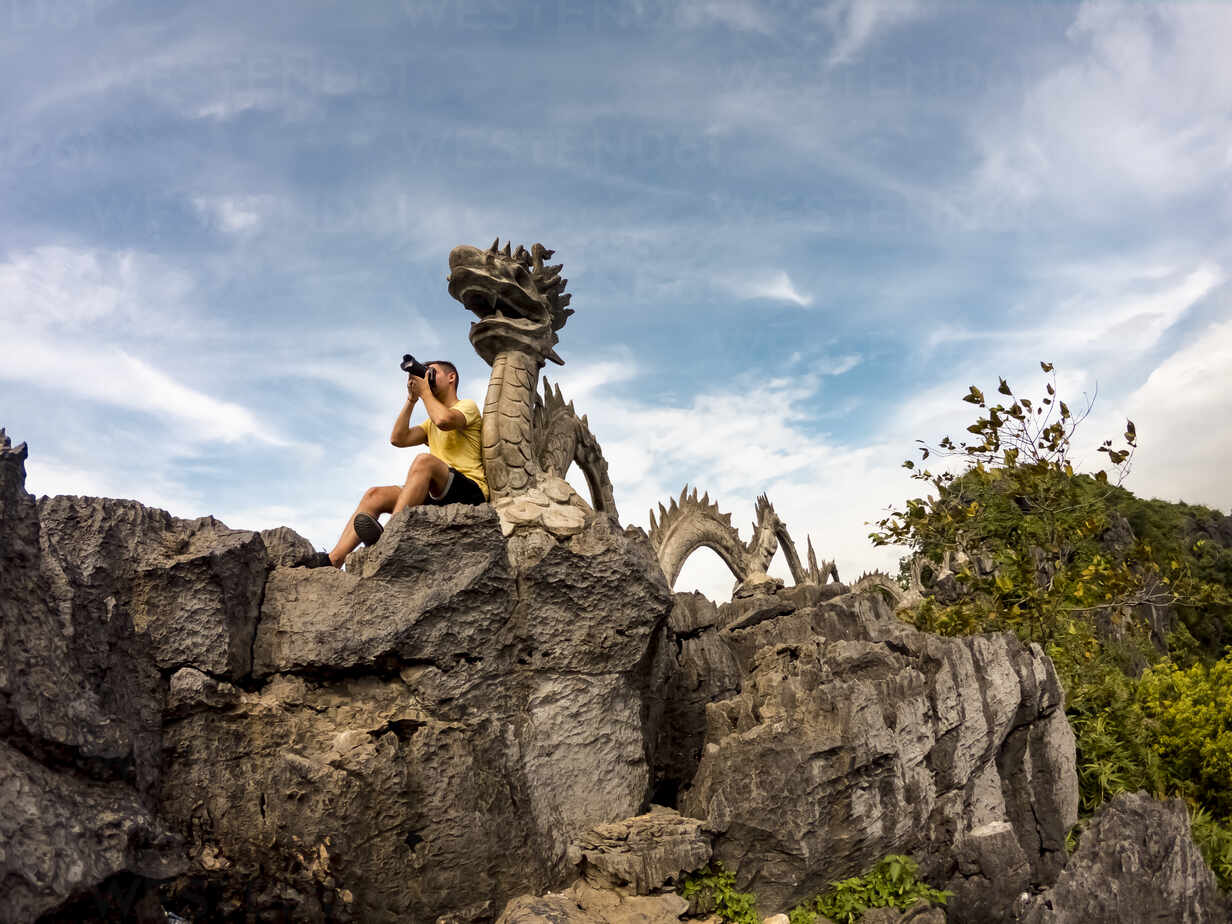 Dress as the Vietnamese do
In Vietnamese cities, there's an appreciation of modern fashion and contemporary clothes are worn by many young people. Outside the urban centres, most Vietnamese are quite traditional and modest. Visible undergarments, sheer fabrics and skimpy attire will not endear you to your Vietnamese hosts and acquaintances.
Observing the locals where you are staying will give you a good idea of what is acceptable in terms of clothing and coverage. Foreigners should note that men should not be seen shirtless in public, and swimwear is welcome only on the beach or in your resort. You can show respect for Vietnamese customs by wearing clothing that does not offend the locals.
* Photo source: Internet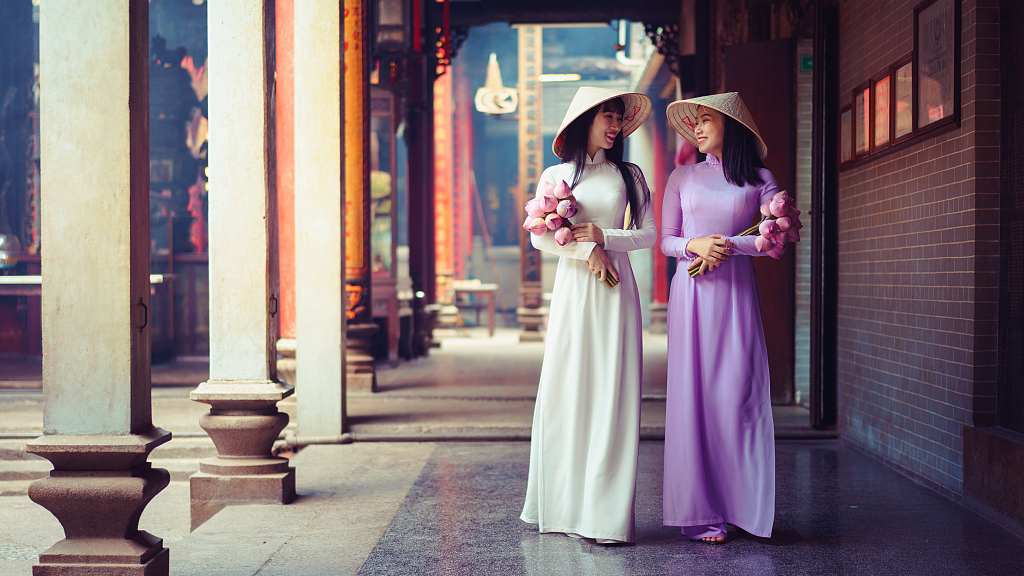 Eat with good manners
Mealtimes in Vietnam are all about sharing. Most meals are laid out as an assortment of shared dishes, with small rice bowls and chopsticks for each diner. Pass dishes at the table with both hands or your right hand (not the left) and hold your spoon in your left hand if you're eating soup.
It is considered good hospitality for a host to offer you food, refill your glass and put the best bits of a dish into your bowl. If you want to stop eating, simply repeat politely that you're very full. In most social gatherings the person who made the invitation is the one who pays the bill. Otherwise, the most senior person is the one who pays. Tipping in Vietnam is more common among tour guides and in spas, but less so in restaurants. If you feel the service warrants a tip, feel free, but you are under no obligation to tip in Vietnam.
* Photo source: Internet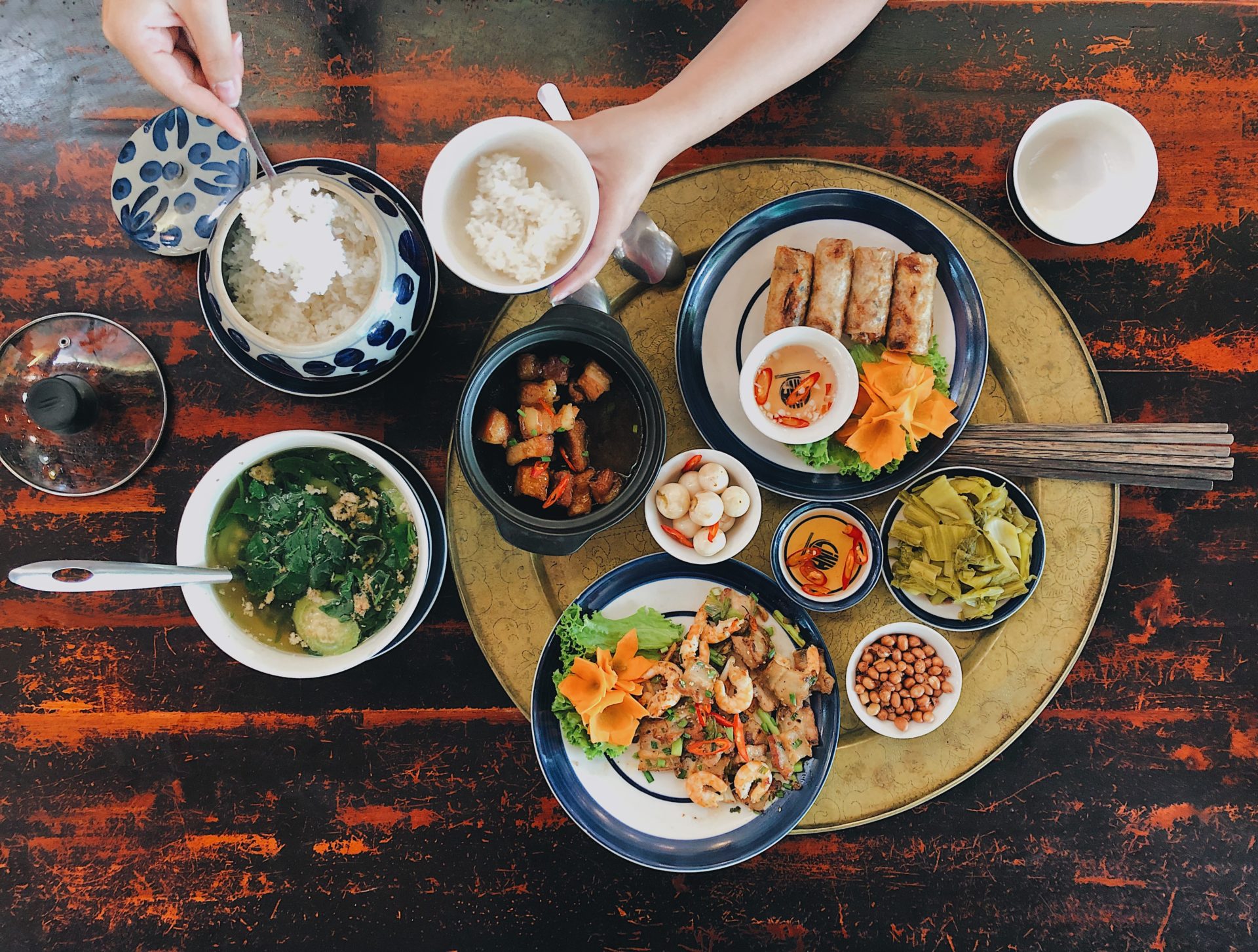 Be careful with your hands
While the middle finger is not traditionally an offensive digit in Vietnam, the typical "fingers crossed" gesture that many people from the West make to indicate that they are hoping for the best is highly impolite. If you hope for good luck, keep your fingers out of it!
It's also a good idea to avoid pointing at people or patting people on the back or head, particularly if they are older than you. When you pass something along, use your right hand or both of your hands, rather than just one hand or your left hand.
* Photo source: Internet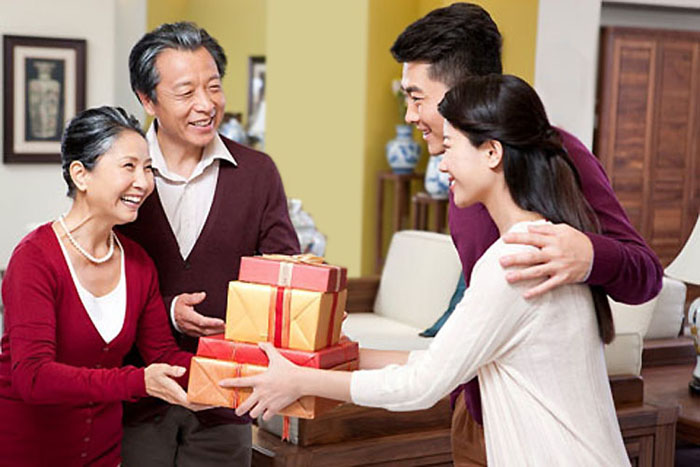 Learn the correct salutations
In Vietnam, people rarely say the words "excuse me". Instead, they say "hey you!" but use different versions of "you" to indicate respect.
Use the following variations depending on who you're talking to:
For a male or female younger than you – Em ơi (em oi). Em means "younger sibling."
For a woman a bit older than you – Chị ơi (chi oi). Chị means "older sister."
For a man a bit older than you – Anh ơi (An oi). Anh means "older brother."
For a woman old enough to be your aunt – Cô ơi (goh oi).
For a man old enough to be your uncle – Chú ơi (choo oi).
For a woman old enough to be your grandmother – Bà ơi (ba oi).
For a man who is old enough to be your grandfather – Ông ơi (om oi).
This can all get a little complex, so if in doubt, say "bạn ơi!" (bang oi) which simply means, "hey friend!"
* Photo source: Internet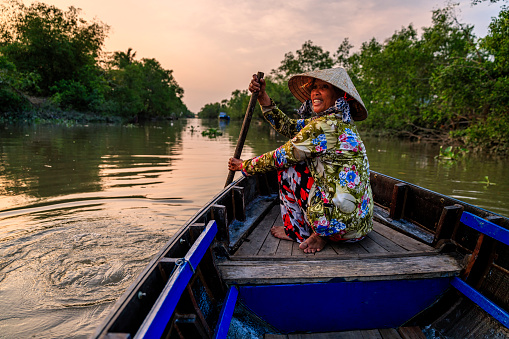 Smile and be friendly
Vietnamese are fun-loving people, however they are also very proud of their deep-rooted traditions and hardworking ethics. Some Vietnamese can be wary of foreigners, who may overstep without realising the complicated cultural undercurrents behind a situation. A smile can go a long way in Vietnam, especially when language fails. A simple hello (xin chào) or thank you (cảm ơn) communicates your goodwill and will usually earn a smile from the Vietnamese.
* Photo source: Internet