The Reverie Saigon

Fitness Centre & Pool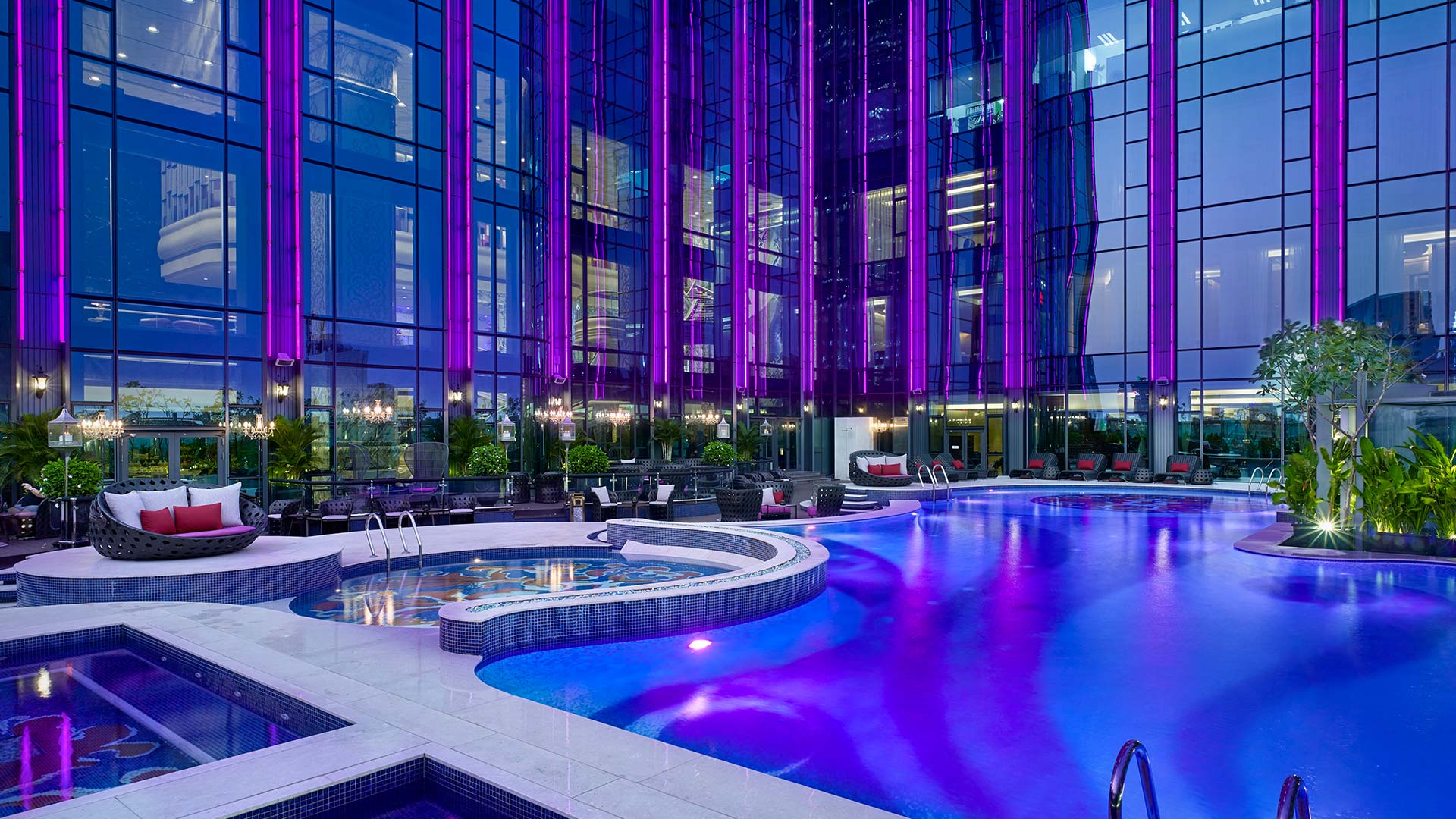 LOCATION

6th Floor

FITNESS CENTRE HOURS

6:00 am – 10:00 pm*

*Please dial "0" for after-hours access

SWIMMING POOL HOURS

6:00 am – 10:00 pm*

*Lifeguard on duty

*Please dial "0" for after-hours access
In addition to The Spa, the 6th floor is home to Ho Chi Minh City's most impressive fitness facility. The 120-square metre, pool-side space is equipped with TechnoGym's ARTIS line of cardio equipment with Wi-Fi-enabled console for seamless connectivity to smartphones and iPods.
Also on the same floor and situated on a spacious, open-air deck are two Jacuzzis and a 24-metre long, free-form pool designed with exquisite mosaic tile artistry by Sicis of Italy, and which deploys an ozone-generated system and underwater music system to give the freshness and buoyancy of a freshwater pool.
Beginning at 6:00 pm each evening, swimmers and poolside visitors can enjoy an underwater light show.