Cruising Saigon Aboard

The Reverie Yacht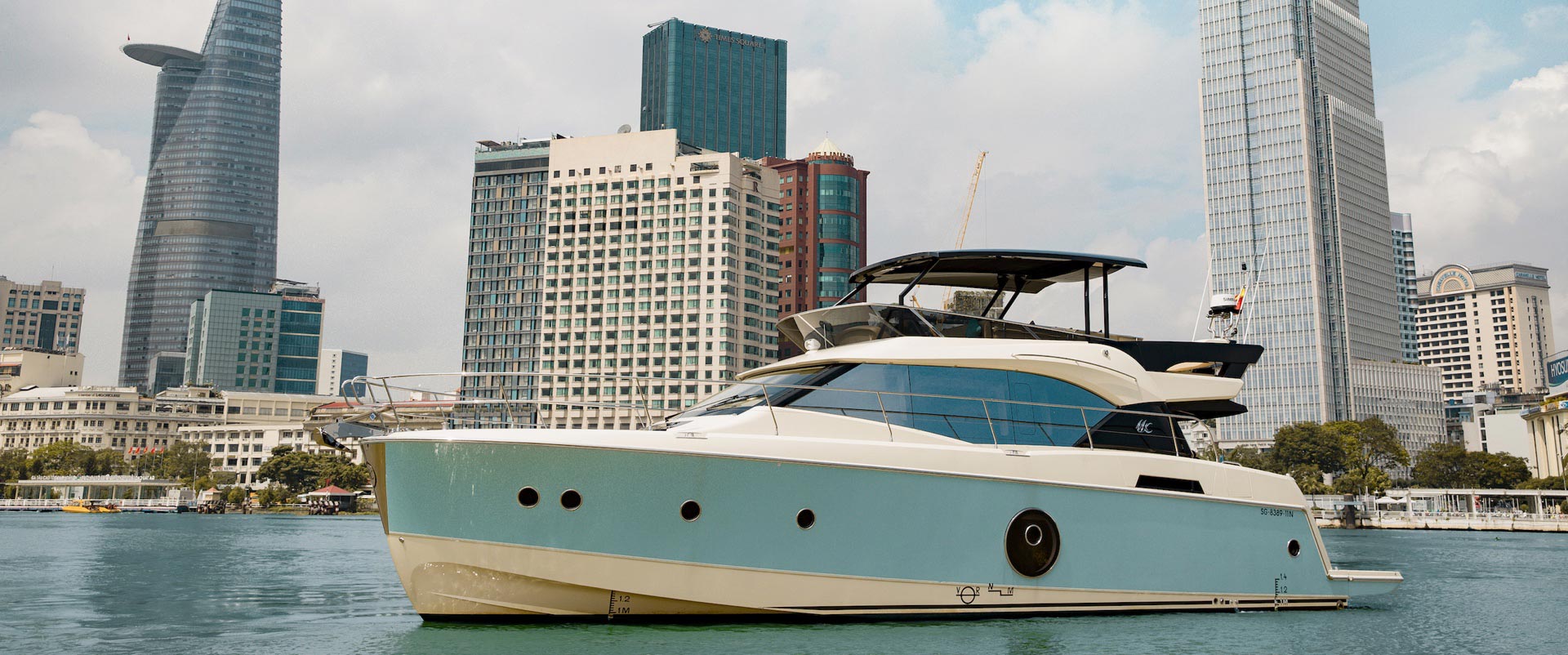 As we continue to raise the bar on luxury hospitality in Vietnam, we're extending the incomparable Reverie Saigon experience to the reaches of the Saigon River with the debut of our very own private yacht.
With the latest addition to our fleet of luxury transportation – a 60-foot Monte Carlo 6 – we're weighing anchor with a crew of three and a private butler with champagne picnic in tow for bespoke excursions introducing a new perspective on the burgeoning metropolis as The Reverie threads the natural splendour of the tropical country's verdant delta.
Spacious enough to very comfortably accommodate 10 guests yet suitably petite to navigate tributaries that lead to picturesque mangroves and tucked-away local villages, The Reverie charts journeys that drink in the wonders of the city's dynamic thrust for the skies and also reveal the day-to-day living and traditional commerce that still take place along the riverfront.
The pairing of the yachting experience exclusively available to guests of The Reverie Saigon with the Saigon River as a background sets the stage for any occasion imaginable.
two-hour cruise
Saigon Intermezzo
The cruising options begin with Saigon Intermezzo, a non-stop, 2.5-hour sunset cruise that departs in the late afternoon and includes a champagne picnic for two served as dusk settles on the city and the spectacular lights of its landmarks begin to paint the skies.
The sunset cruise includes:
A bottle of champagne
Five prix-fixe picnic menus to choose from
Service by a Reverie butler
Round-trip transfers in a Mercedes-Benz S-Class or a BMW 7 series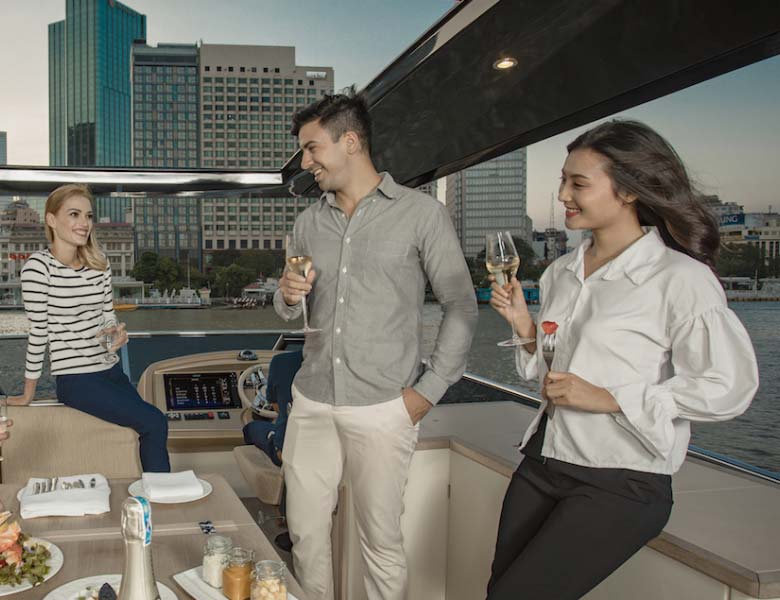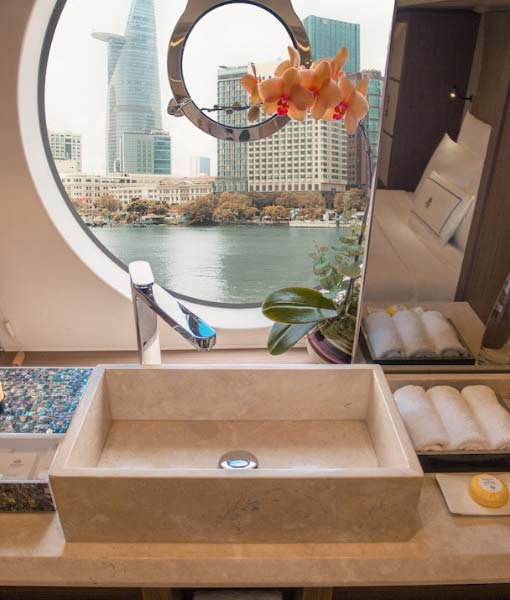 ABOUT THE YACHT
The Reverie yacht is decked out in teak wood and exquisite leatherwork and comes outfitted with spacious interior living and dining areas as well as additional spaces in which to lounge and dine al fresco out on the main deck and on the Monte Carlo 6's characteristic flybridge above.
Out on the foredeck are electronically controlled sun loungers complemented by a built-in outdoor sound system with Bluetooth connectivity, while below deck is a spacious master bedroom with ensuite, a fully equipped walk-in kitchen, a separate powder room and a multi-purpose seating area. A built-in outdoor barbeque on the back deck beckons the hire of a private chef…
For more information, please email concierge@thereveriesaigon.com
or call +84 28 3823 6688.