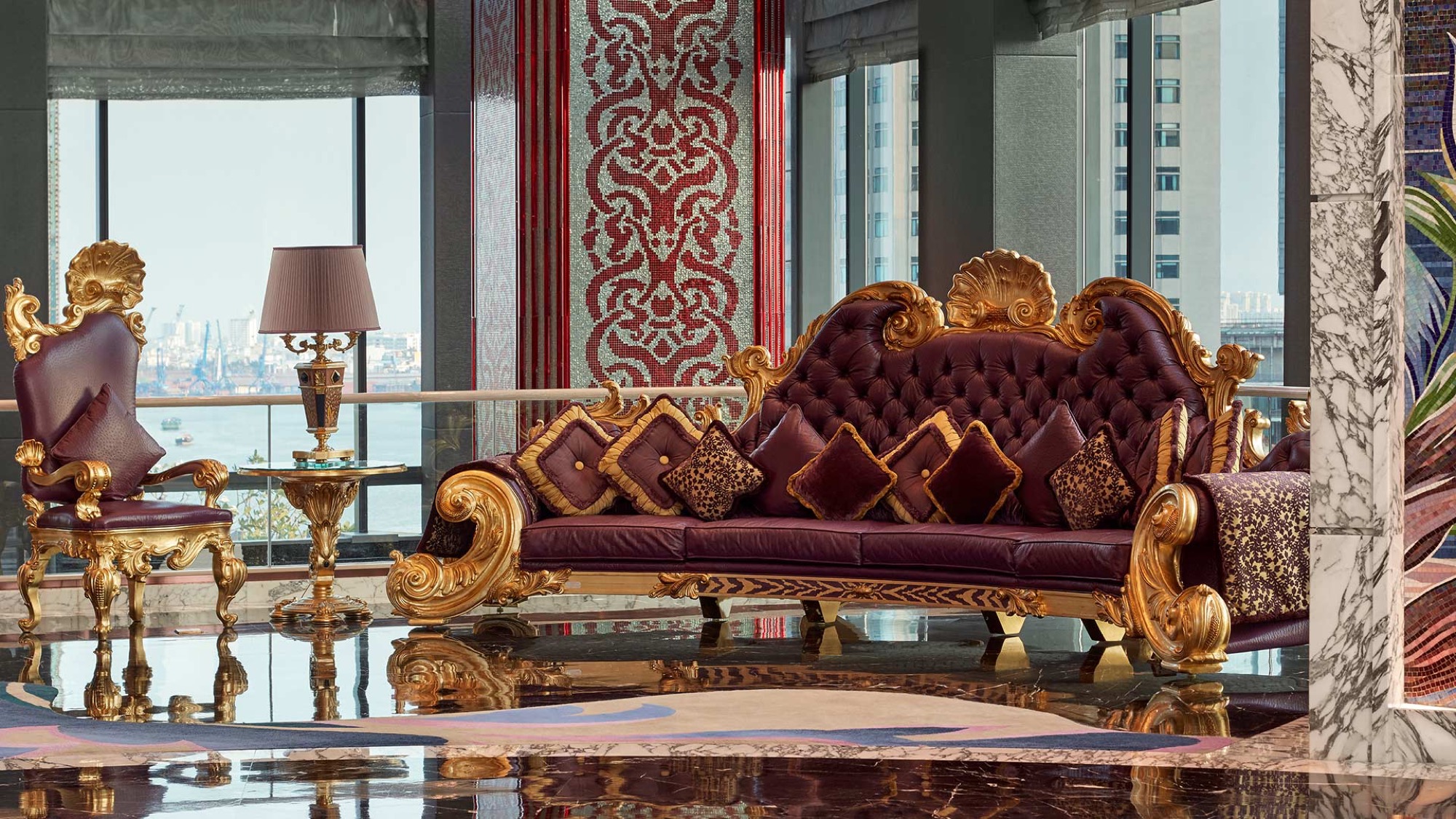 Founded 132 years ago, Colombostile has long been associated with the ultimate in luxury Italian design. With an eye firmly on tailored quality delivered by master craftsmen, the brand is known for its expert carpentry – ranging from classic and ornate to couture and unconventional.
Eclectic custom works are at the core of this company, particularly grandiose and dreamy fairy tale-esque pieces.
The Reverie Saigon's seventh floor lobby is home to the grandest of grandiose pieces – a five-metre long sofa from the Esmeralda line of Colombostile's Eclettico Collection.
Made in a Baroque-meets-Rococo style, this statement piece was custom-commissioned for the hotel in purple ostrich leather with gilded trim, and bejewelled by a singular amethyst stone. The one-of-a-kind bell desk on the ground floor lobby was designed to beautifully complement the piece.
Flanking the one-of-a-kind sofa to which most every visitor flocks for a selfie is a pair of aptly named 'throne' armchairs from the same line – also in purple ostrich and finished with bronze-coloured patina and 22 karat gold leaf detailing.
CONVERSATION PIECES
In the main lobby, the Guest Services desks finished in exquisite silver leaf were also exclusively commissioned for the hotel.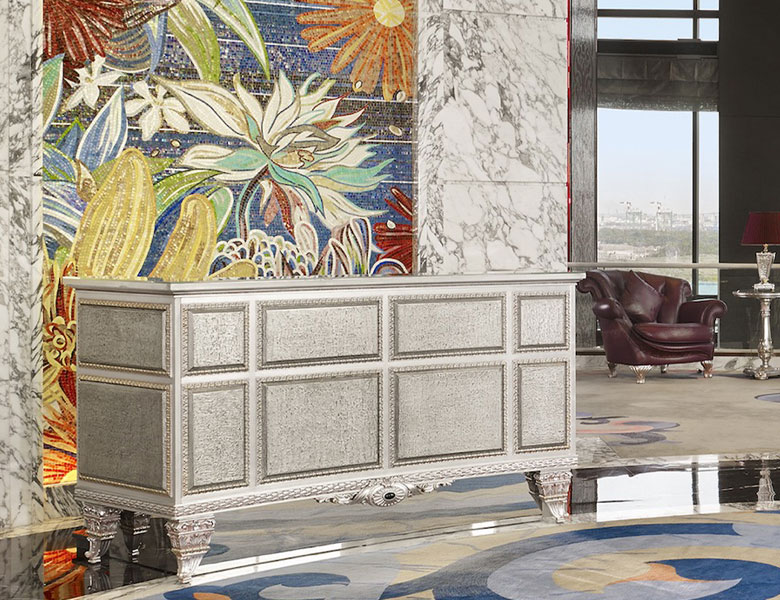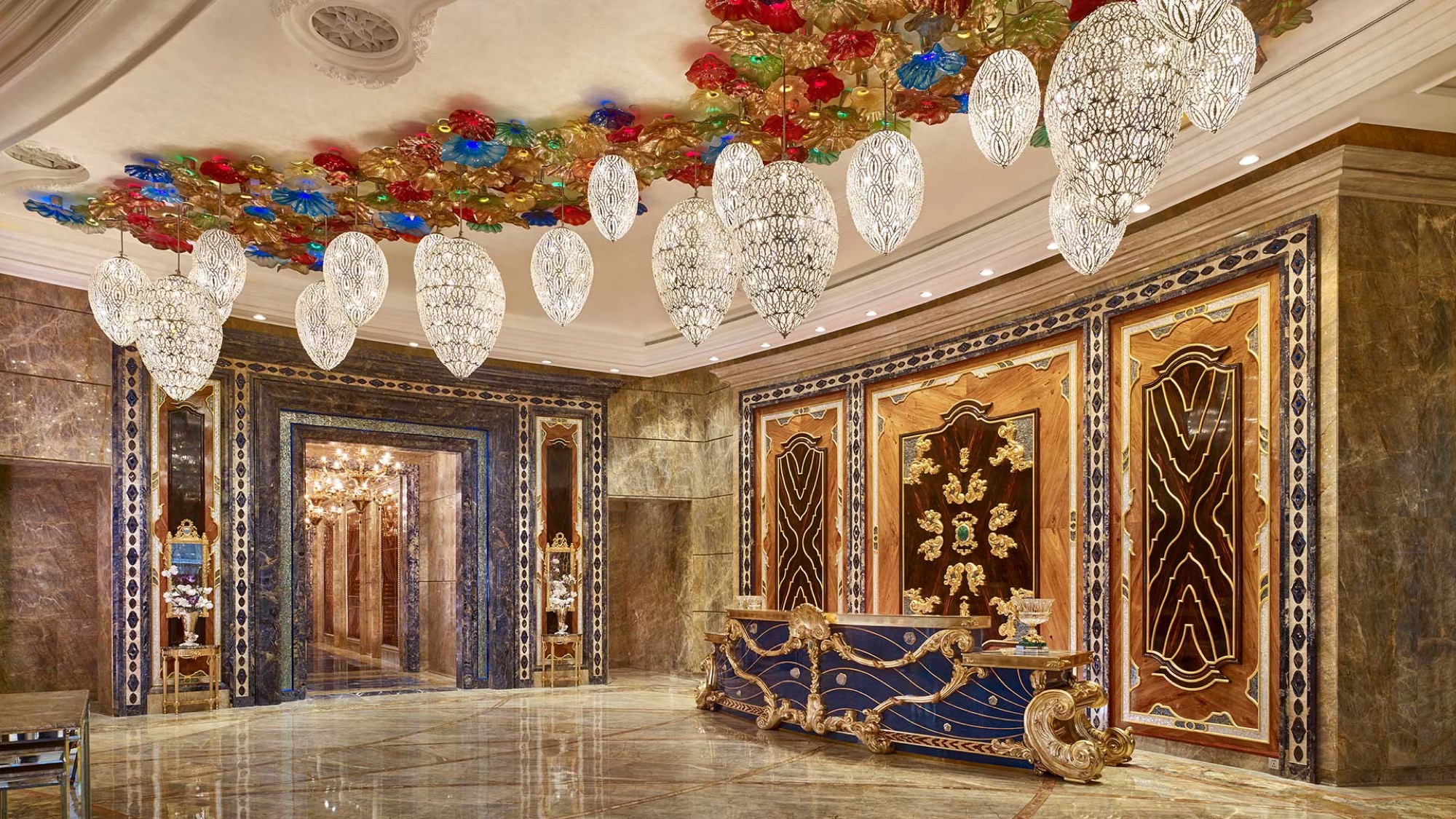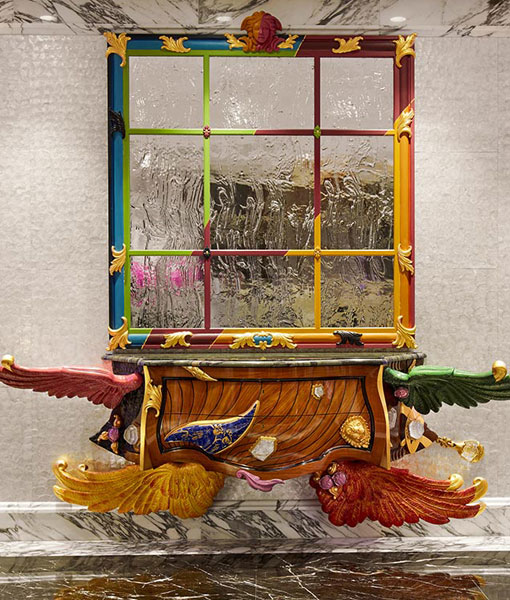 COLOMBOSTILE
Also on the 7th floor lobby is the brand's iconic San Marco 'winged' console sculpted from cherry wood and finished with handcrafted decorated accents, including hand-painted decorations in a vibrant array of colours, 22 karat red gold leaf and satin-silver collets with gold bath finish mounted with semi-precious rock crystal stones.
Atop it sits a Kändler mirror of hand-processed blown glass framed in the same palette of vibrant colours as that of the console and accented with 22 karat red gold leaf. Both are from the Il Gusto Dei Principi line of Colombostile's Eclettico Collection.