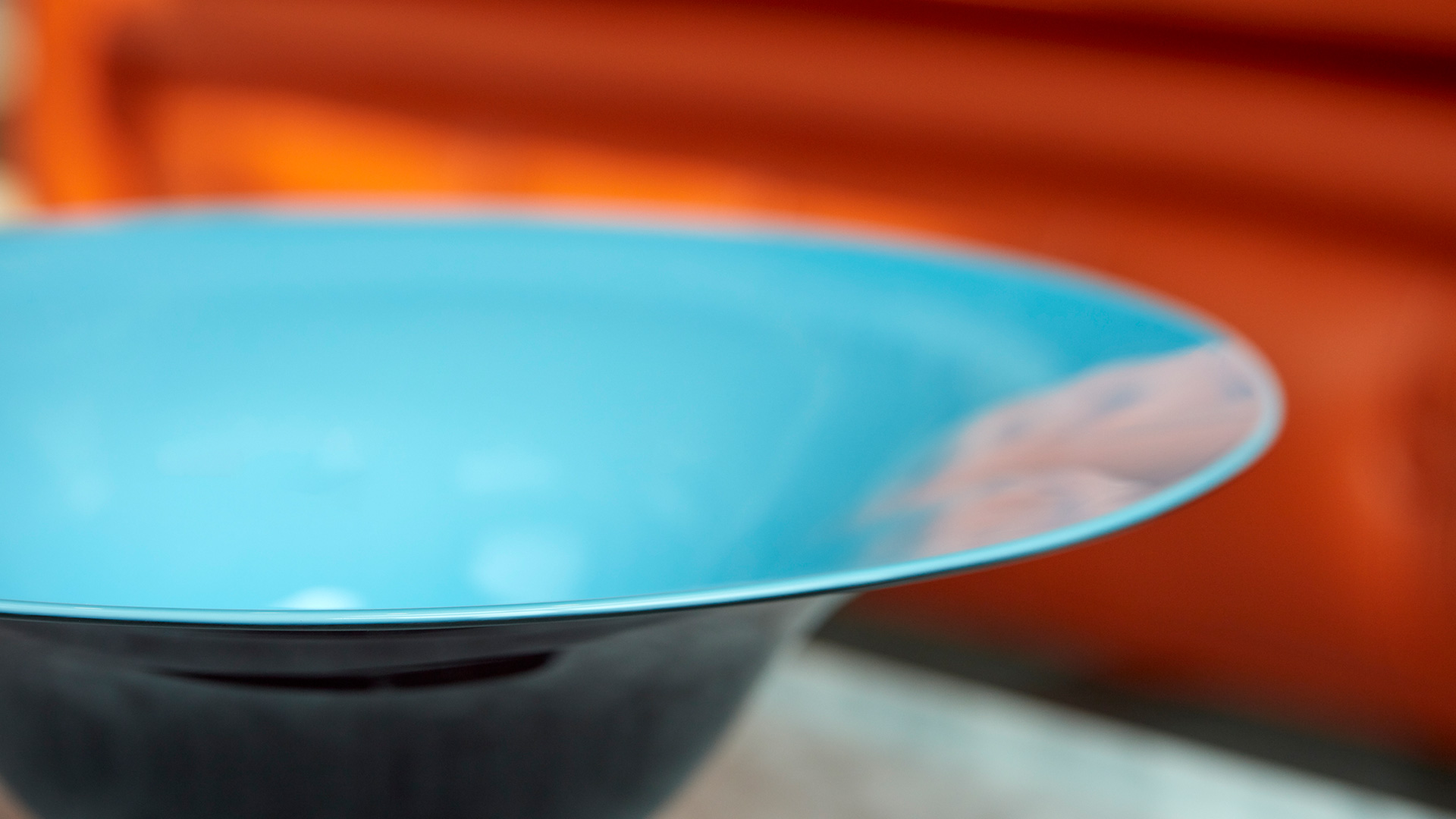 Established in 1925 by Paolo Venini, today Venini remains one of the largest and most successful glass manufacturers in Murano, Italy.
From its earliest days, the company stood out in its field for its innovative Modernist designs and unusual shapes and colours, including its whimsical, and now iconic Fazzoletto ('handkerchief') vase first designed in the 1950s by Fulvio Bianconi. Each is hand-blown, and no two are alike.
In each of the Designer Suites by Giorgetti hangs a Murano glass reproduction by Venini of an iconic chandelier originally designed by the famed Gio Ponti.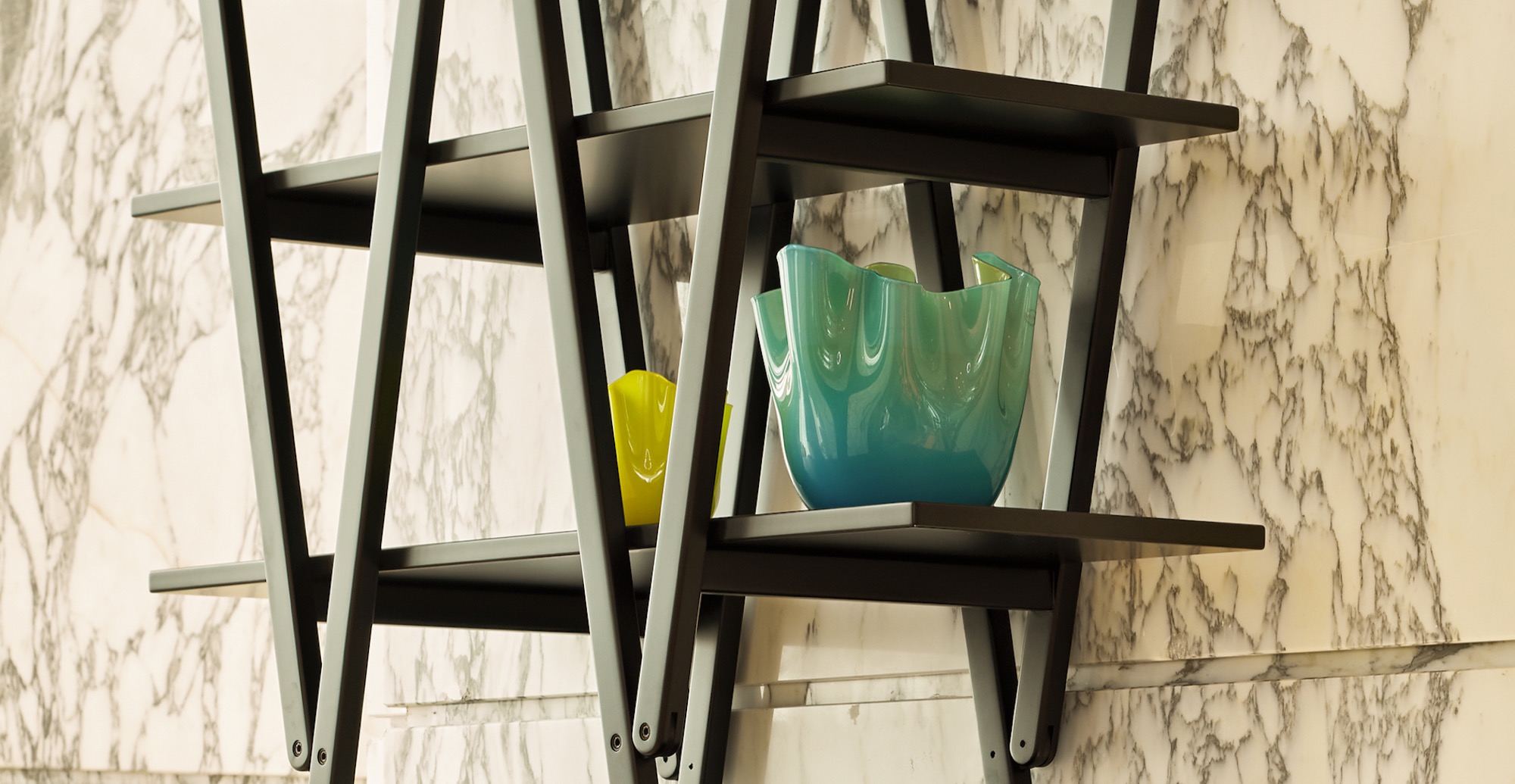 VENINI
In Café Cardinal, a trio of wall-mounted light installations designed by the famous Brazilian brothers Humberto and Fernando Campana sit above a long, beautiful banquette.
Each installation was created with re-purposed materials, a signature method of the Campana Brothers, comprising of shards and fragments of coloured Venini glass affixed with copper wires.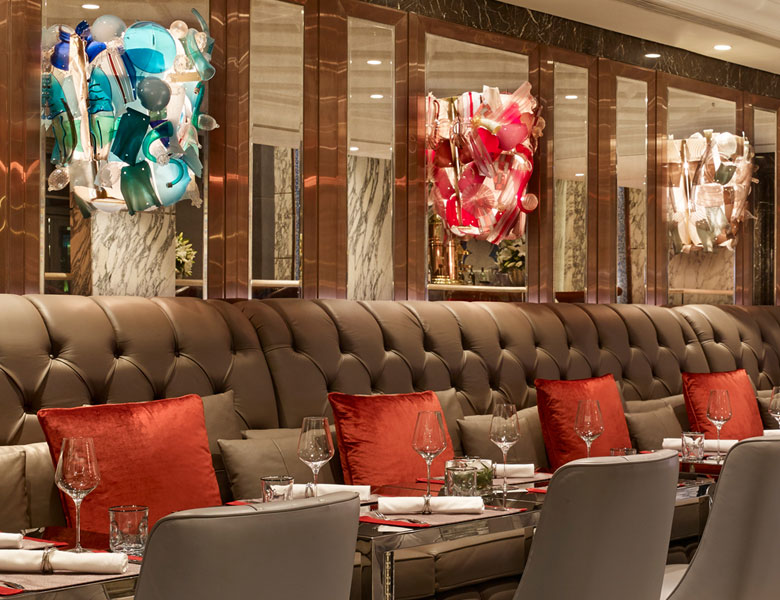 VENINI
Individually selected Fazzoletto vases as well as an array of other colourful, signature pieces – including the Bolle by Tapio Wirkkala and the Dèco by Napoleone Martinuzzi – beautifully accentuate the interiors of The Reverie Saigon.