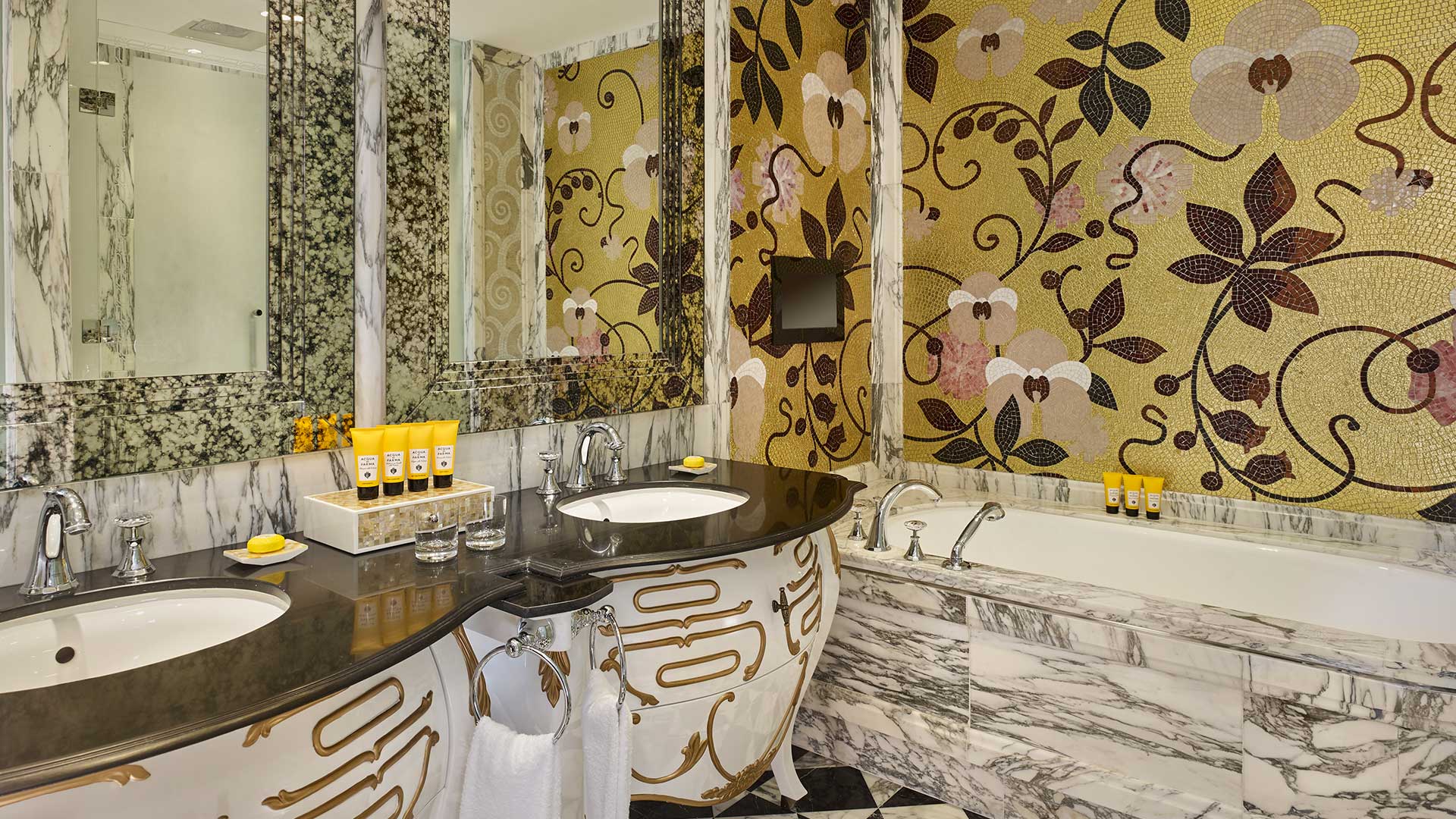 Sicis is, first and foremost, a factory of artists – of mosaic masters and glassmakers who grew up and trained in the mosaic culture of Ravenna, Italy's historic mosaic district.
For 25 years, the company has explored the art of mosaic, the flexibility of its technique and the possible transformation of its uses.
Through its unceasing, multi-faceted research, it has revolutionised the production of glass and marble mosaic to allow for the mixing of genres, styles and materials to create the most elaborate, most spectacular mosaics.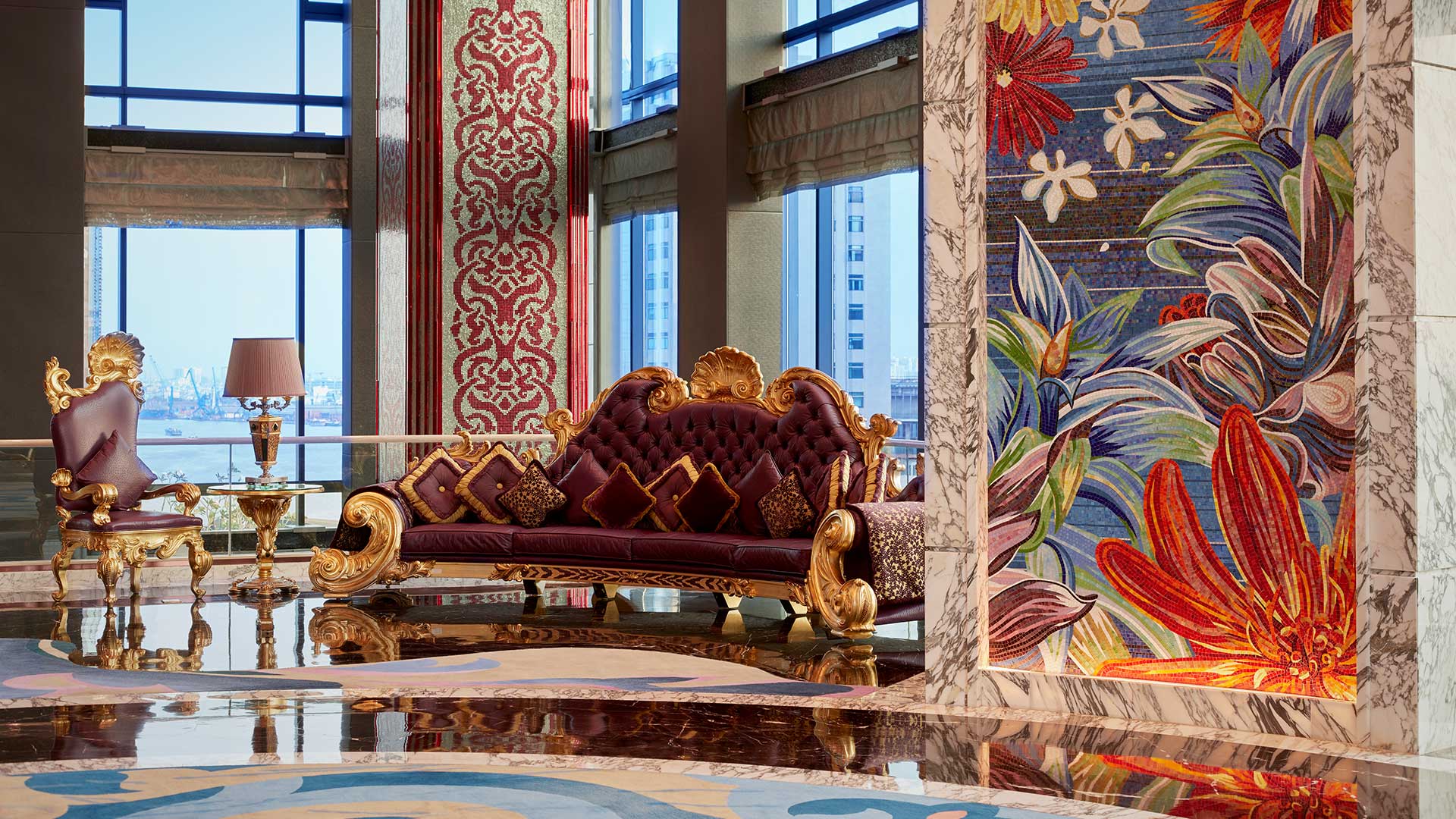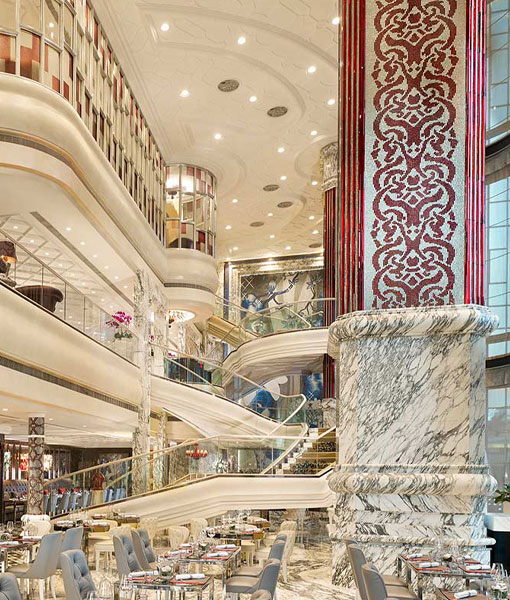 SICIS
At The Reverie Saigon, Sicis's trademark decorative mosaics reminiscent of those in grand Venetian palazzos can be found, amongst other places, encapsulating the grandiose pillars in Café Cardinal that extend through the airy seventh floor lobby above.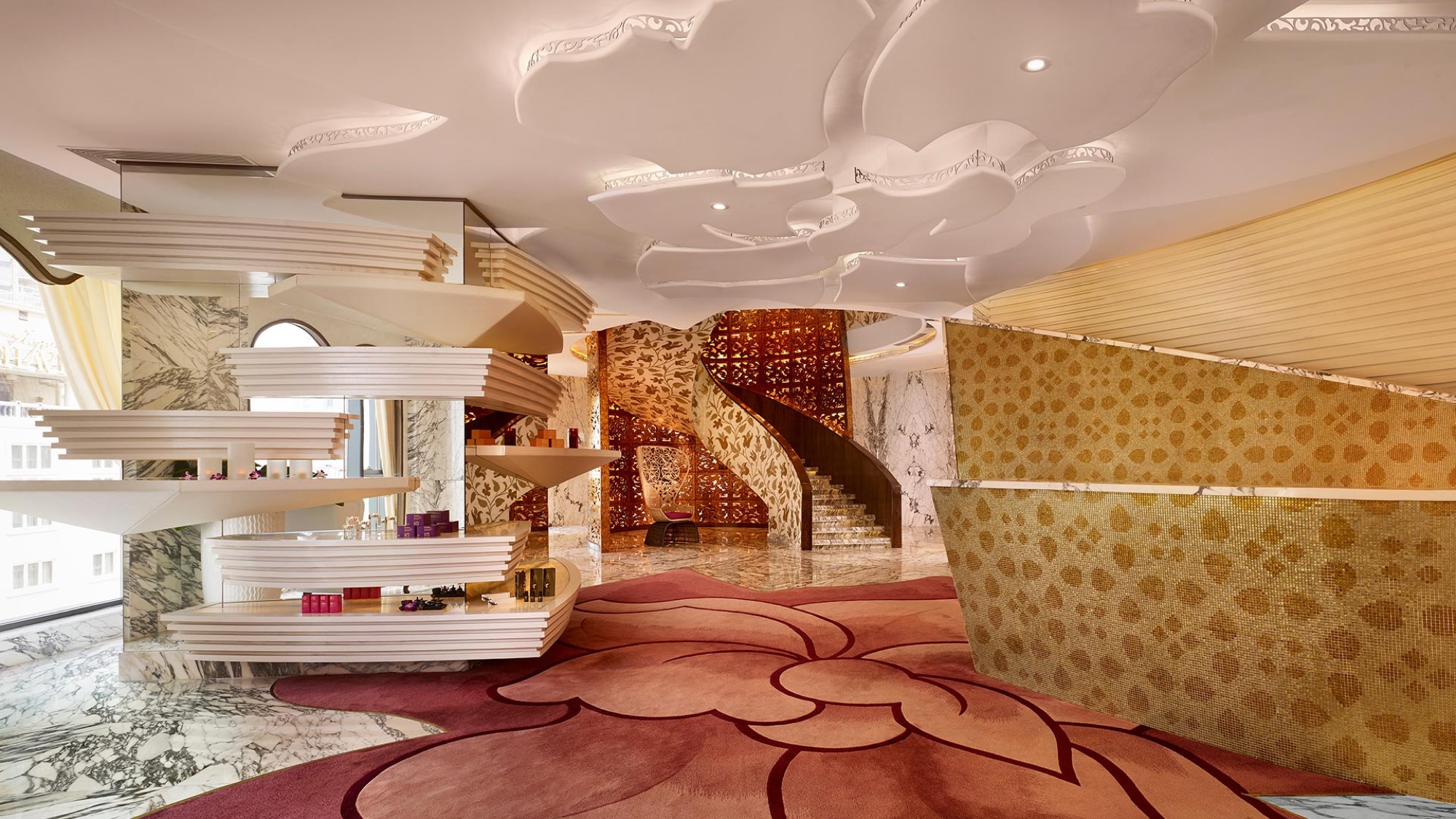 SICIS
It can also be seen enveloping The Spa's winding staircase in an artful white and gold floral motif, and transforming in-suite bathrooms into ravishing, spa-like spaces.