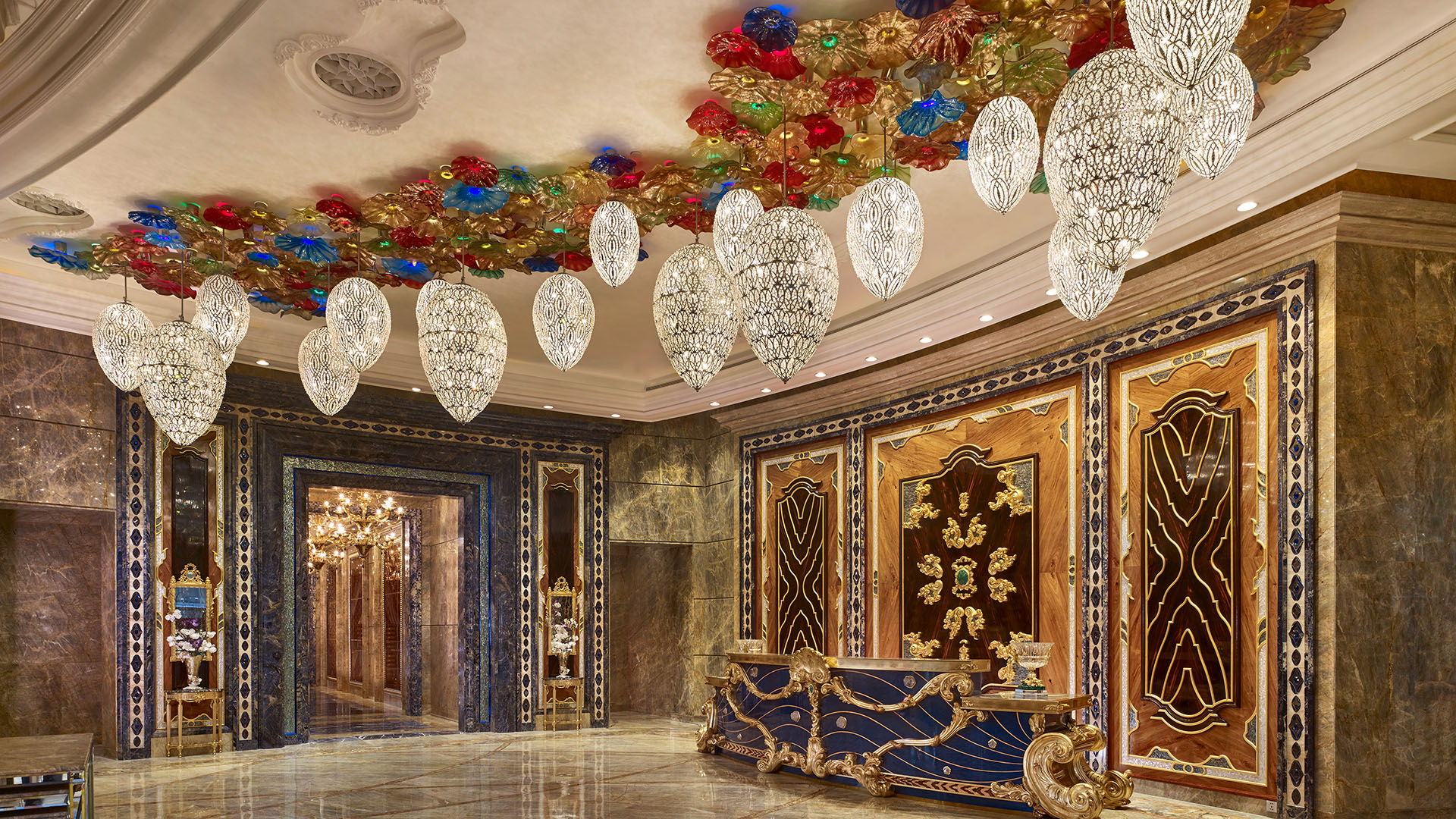 Founded in 1991 in Treviso, VGnewtrend's concept is rooted in showcasing the brilliance of Italian craftsmanship by designing and creating original works that are non-conformist and characterised by a cultured and moderately ostentatious luxury to achieve a certain stylishness.
At The Reverie Saigon, this originality and style is encountered immediately upon arrival at the street level lobby, where a grandiose pillar has been encased with a custom-commissioned installation of tens upon thousands of individual Swarovski crystals within a stainless steel frame and backlit by LED lights.
Above, 19 of VGnewtrend's distinctive, LED-lit crystal and steel Arabesque Egg chandeliers intermingle with a colourful ceiling installation of hand-blown Murano glass reminiscent of the geographic silhouette of Vietnam.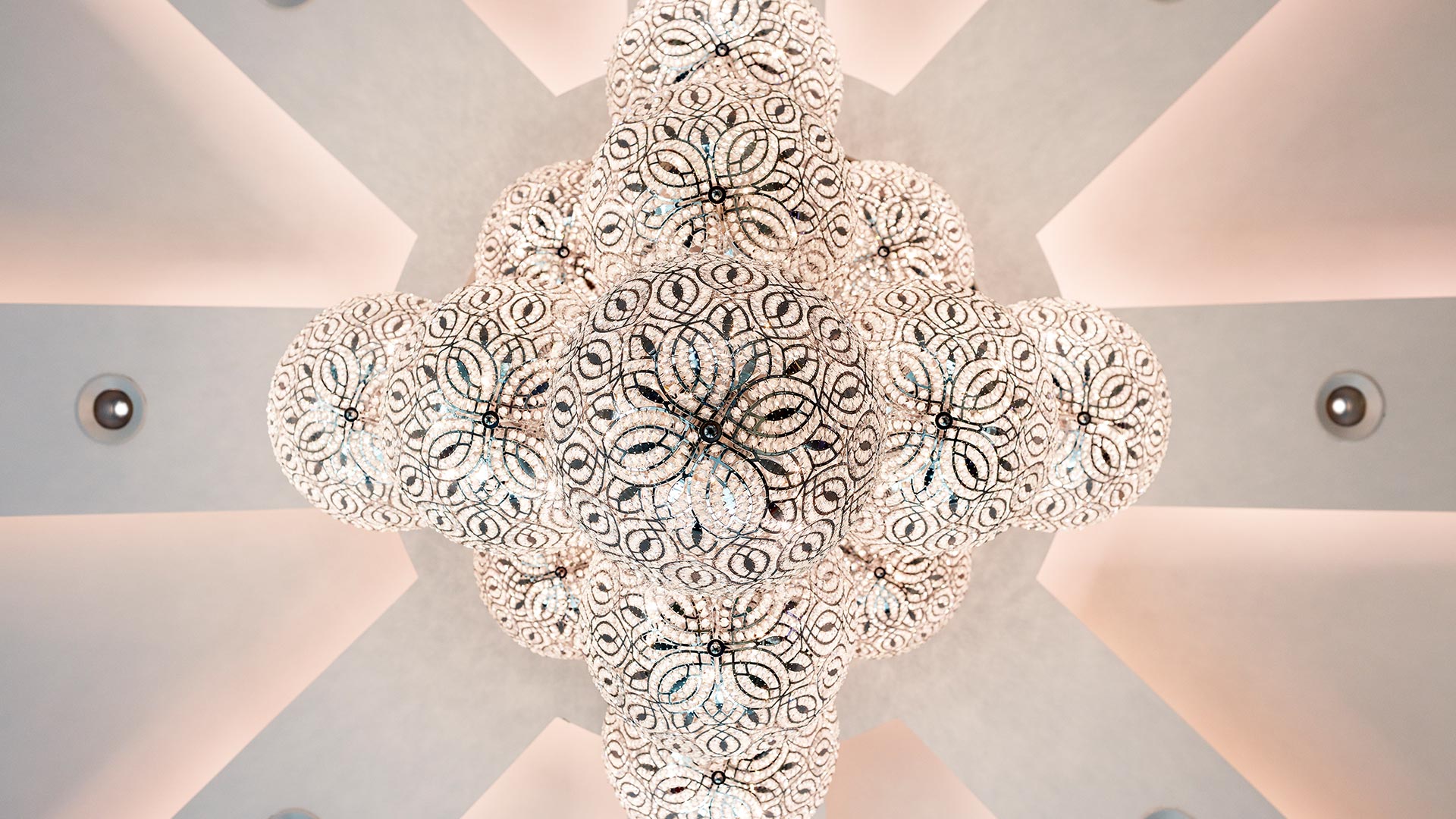 VGNEWTREND
Upstairs in the airy 7th floor main lobby, where marvellous one-of-a-kind pieces abound, another exquisite cluster of VGnewtrend's Arabesque Egg chandeliers vies for attention right above the centre of the guest reception area.