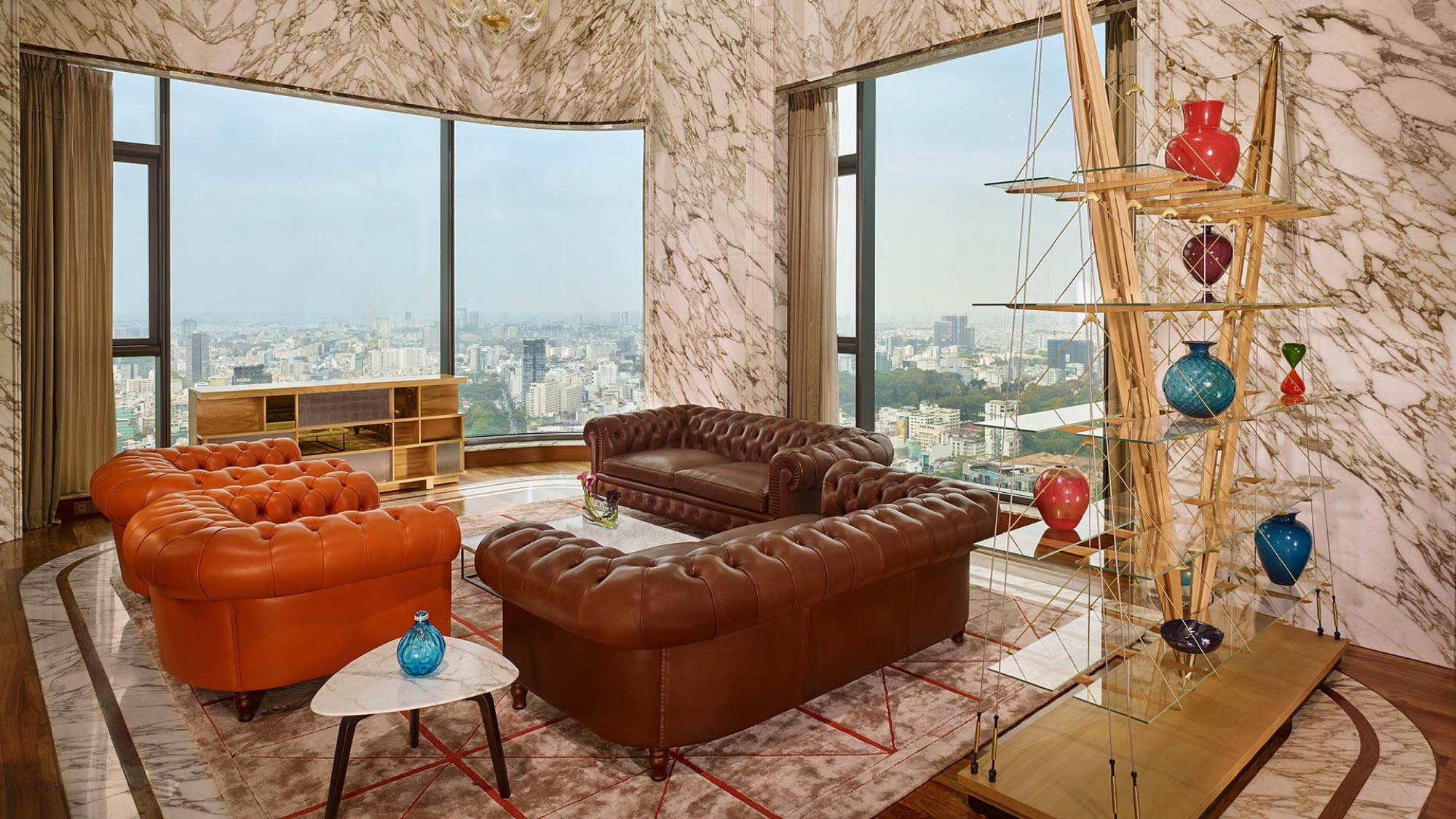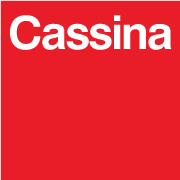 Founded by the brothers Cesare and Umberto Cassina in 1927, Cassina launched industrial design in Italy during the 1950s, working with important architects and designers to create fresh, new designs.
In 1964, the Cassina Maestri (Cassina Masters) collection debuted, born from its acquisition of the rights to reproduce works by some of the most iconic figures of 20th century design, including the likes of Le Corbusier and Frank Lloyd Wright.
Since 2005, Cassina has been part of the formidable Poltrona Frau Group.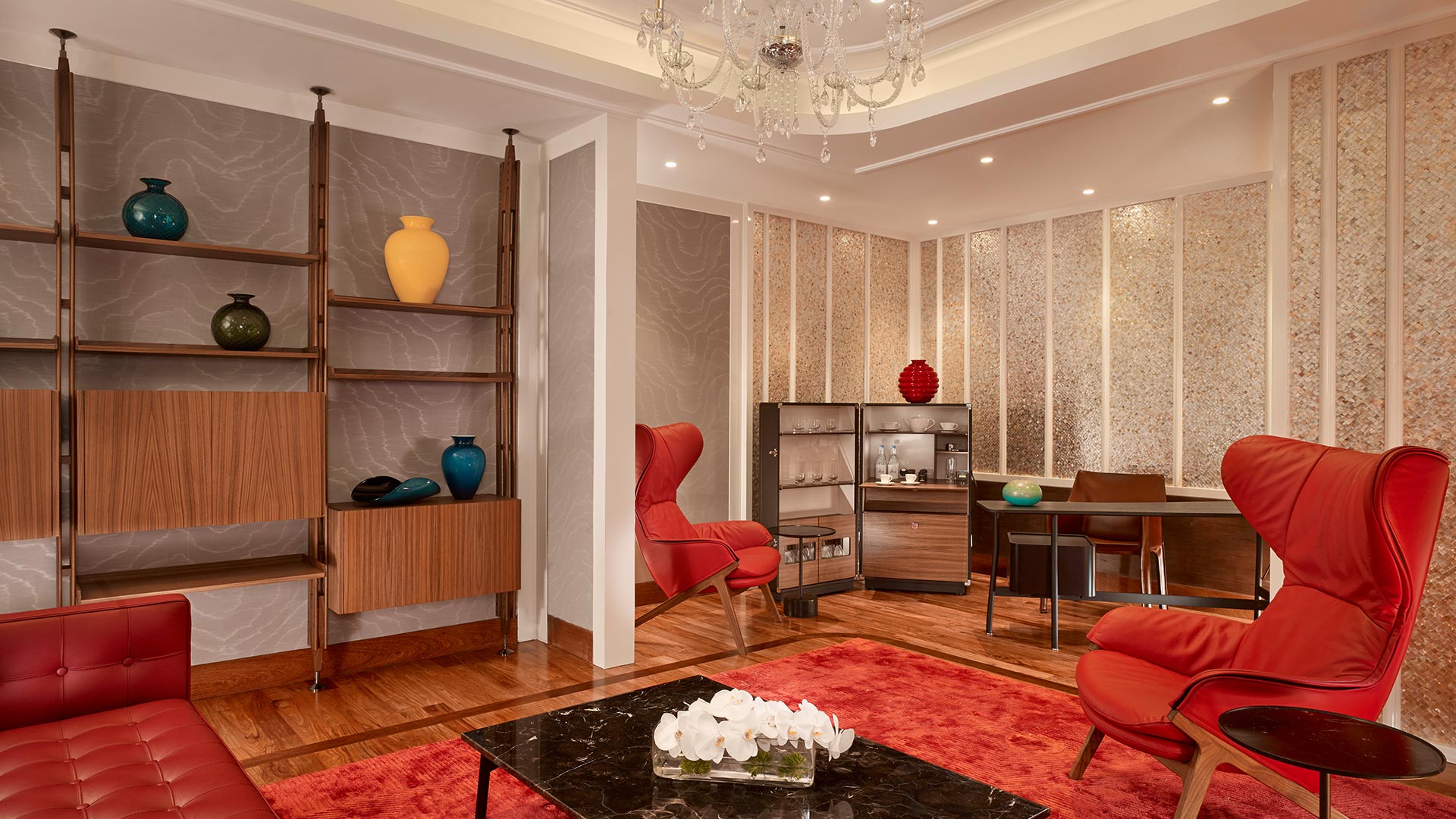 CASSINA
At The Reverie Saigon, Cassina's impeccable stable of designers and reproduction rights adds an era-defining style to the one-of-a-kind Saigon Suite, with its spectacular collection of iconic pieces.
Highlights include an exquisite reproduction of an Allen dining table and iconic Barrel chairs originally designed by renowned American architect Frank Lloyd Wright.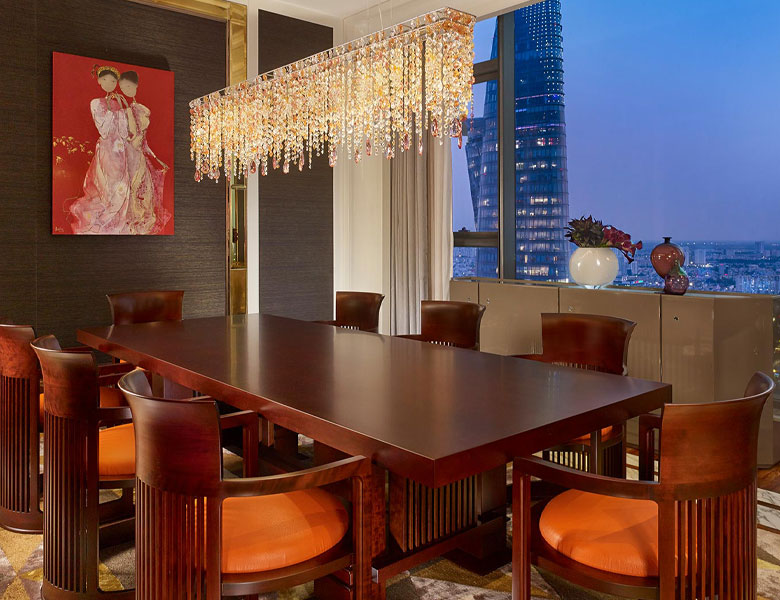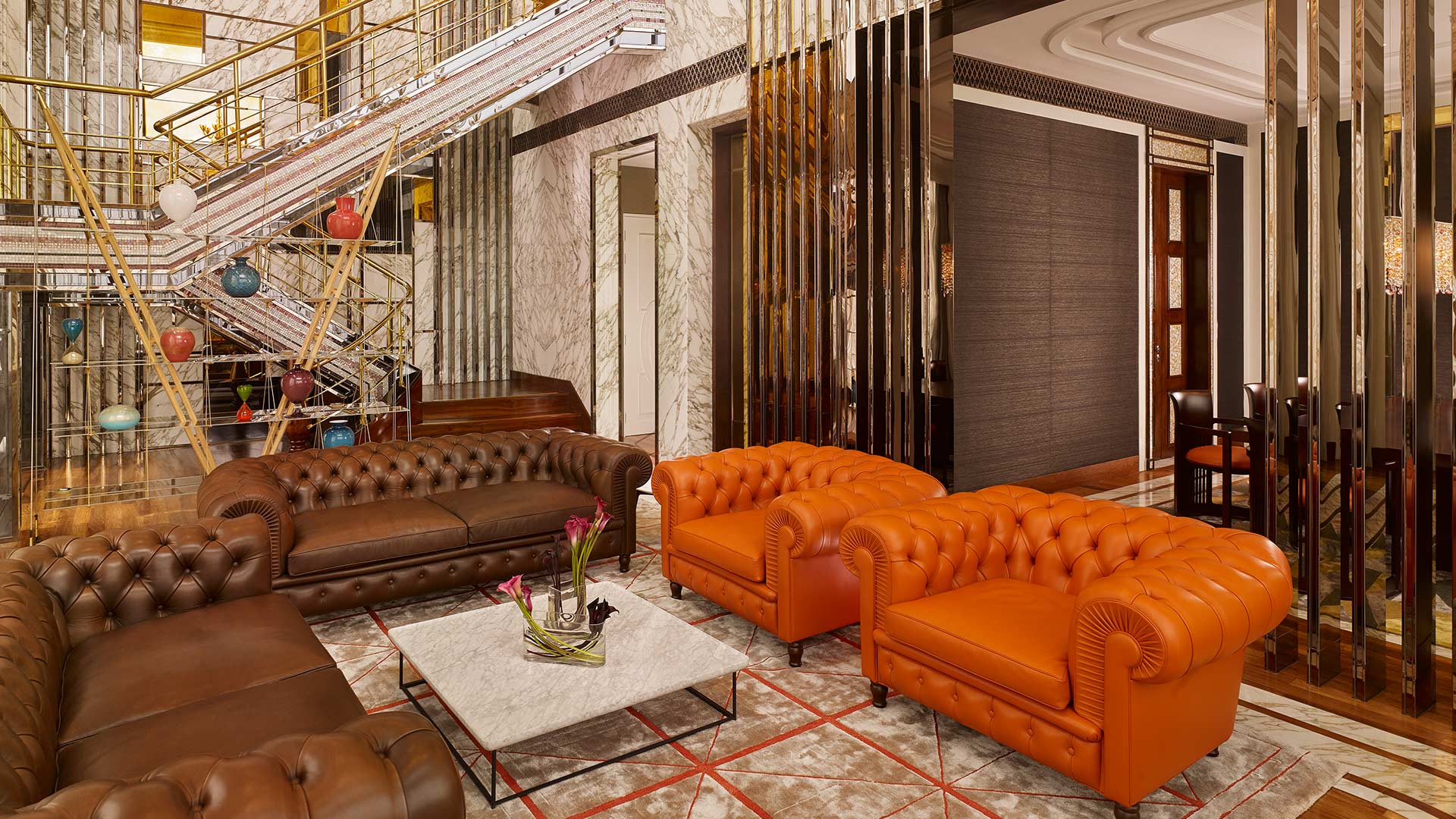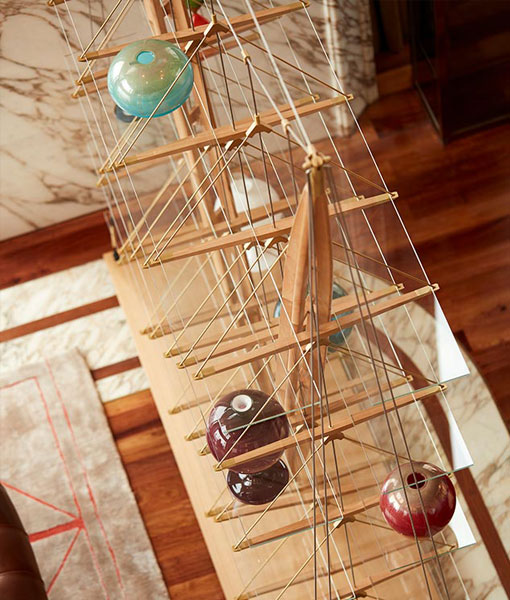 CASSINA
And in the suite's living room stands a magnificently re-engineered Veliero (Italian for 'sailing ship') bookcase originally dreamt up by famed Italian architect Franco Albini in 1940 for his home in Milan. Its contemporary reproduction comprises some 1,800 individual pieces.
ICONIC MASTERPIECES
In the Saigon Suite's guestroom, a steel and leather chaise longue originally designed in 1928 by Le Corbusier, Pierre Jeanneret and Charlotte Perriand and meticulously reproduced by Cassina takes pride of place window-side, offering the perfect perch from which to soak in the views of sprawling Saigon.
Next to it is a reproduction of Merit Oppenheim's famous 1939 surrealist Traccia bird legs service table beautifully finished in silver leaf.
In the master suite, a ruby red Juliet armchair designed by Benjamin Hubert for Poltrona Frau's 100th anniversary is all but destined to become iconic.